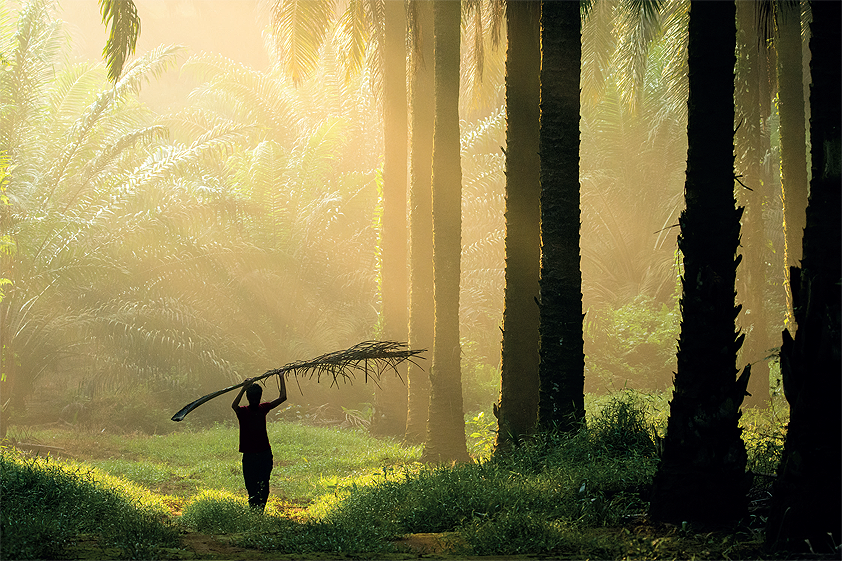 Gary explores the controversy surrounding palm oil, the rise of sustainable options, and the changing face of palm oil in the UK and across the world. Looking at the bigger picture, he argues that palm can be the most sustainable option available – if food businesses make the right buying decisions.
The proliferation of palm
Palm oil is everywhere – it's the most popular vegetable oil on the planet, making up around 35 per cent of all the vegetable oil consumed worldwide.
It's found in more than 50 per cent of all packaged supermarket products, from food to cosmetics, cleaning products and toiletries.
In the food industry, it's used as an ingredient and for frying – and is a popular choice thanks to its low cost, neutral flavour and smell, and excellent cooking performance in a range of applications and temperatures.
The problems with palm production
Palm is a tropical crop – and in the past, the development of palm oil plantations and unsustainable farming has led to the clearance of large swathes of tropical rainforests in key palm oil producing countries, such as Indonesia and Malaysia.
This rainforest destruction has released millions of tonnes of damaging greenhouse gases, threatening the habitat of endangered species including the orangutan and Sumatran tiger. The industry has displaced indigenous communities and has been linked to both child labor and worker exploitation.
Over the past 15 years, consumers have become increasingly aware of these problems. A large, international movement has formed, and as a result, companies have either worked to hide their palm oil use (by rebranding it vegetable oil), or in some cases, switched to other oils, such as soya, coconut, sunflower and rapeseed.
Switching to alternatives
Unfortunately, switching to other vegetable oils doesn't solve the problem.
Palm is the world's most efficient oil crop. You can produce more palm oil per acre than any other vegetable oil. Although it makes up 35 per cent of the world's vegetable oil, it only takes up ten per cent of the land used to grow vegetable oil crops. It takes around four to ten times as much land to grow alternatives to palm.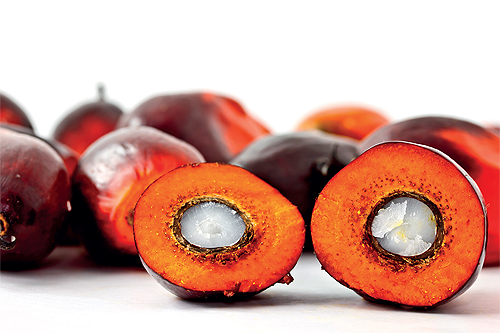 As a result, switching to another vegetable oil simply transfers many of the problems associated with palm production somewhere else, or makes them worse.
According to a recent report by the IUCN – switching to other oil crops would have a negative impact. While it would reduce rainforest loss in South Asia, it would increase deforestation significantly in other parts of the world, especially South America. The net loss in both forest and biodiversity would be significantly worse.
Another issue with switching is the human cost. Palm oil is a key industry in South Asia, employing tens of millions of people. Transitioning away from palm could drive these people into extreme poverty.
The changing face of sustainable palm
A decade ago, palm oil deserved its poor reputation – but thanks to a concerted effort from initiatives, organizations and governments across the globe, things have changed a lot. Today, palm oil can be a truly sustainable option. It's up to consumers and businesses to choose sustainable palm oil!
Organizations such as the Roundtable on Sustainable Palm Oil (RSPO) have helped to transform the industry from top to bottom – implementing new standards and certification schemes for sustainability and traceability throughout the supply chain.
At the same time, the RSPO has invested heavily in education, accountability and compliance, helping to improve working practices and protecting against unethical, damaging practices.
Ten years ago, it was impossible to get hold of sustainable palm oil. Today, RSPO certified sustainable palm oil is available worldwide, and more than 70 per cent of palm oil used in the UK carries some form of sustainability certification.
As demand for sustainable palm continues to grow, the industry continues to improve, and an increasing number of producers are committing to No-deforestation, No-peat and No-exploitation (NDPE) policies to further improve their environmental credentials.
Palm oil sustainability explained
When we talk about palm oil sustainability, it can mean one of a few different things:
• Identity Preserved – fully traceable from a single certified source
• Segregated –taken from a range of different certified sources
• Mass Balance – sustainable oil mixed with non-certified palm oil (but only the quantity of sustainable oil put in is sold as certified sustainable)
At KTC Edibles, we have committed to moving towards 100 per cent certified sustainable palm oil by the end of the year. Our long-term goal is to help make Segregated the minimum standard for palm oil used in the UK.
Identity preserved – the highest standard of traceability
Identity Preserved is the pinnacle of palm oil sustainability and traceability. For businesses committed to sustainability, it provides complete visibility – it can be traced throughout the supply chain, right back to the plantation the palm was grown on.
Until recently, identity preserved palm oil hasn't been readily available in the UK. However, this is now changing. In 2020, KTC launched Palmax IP, our fully traceable RSPO certified sustainable palm oil from Daabon.
The palm in these products is grown and milled by Daabon in Northern Columbia, on land that has been used for agriculture for more than a century. The company holds a wealth of sustainability accreditations and memberships, including Rainforest Alliance, Palm Oil Innovation Group and RSPO certification – offering the absolute highest standards in palm oil sustainability.
Additional information about Palm Oil Sustainability and the RSPO can be found at https://www.neoda.org.uk/sustainability/. Further information about KTC Edibles sustainable palm oil policy can be found at www.ktcoilsandfats.co.uk/sustainability – or by contacting KTC directly on 0121 505 9200.
KTC Edibles
Gary Lewis is Head of Business Development for KTC Edibles and current president of NEODA. Founded in 1972, KTC Edibles employs more than 275 people across two UK sites in Wednesbury and Liverpool. The company supplies more than 250m litres of cooking oils to customers of all sizes across the UK food industry each year.
For further information, please visit: www.ktcoilsandfats.co.uk