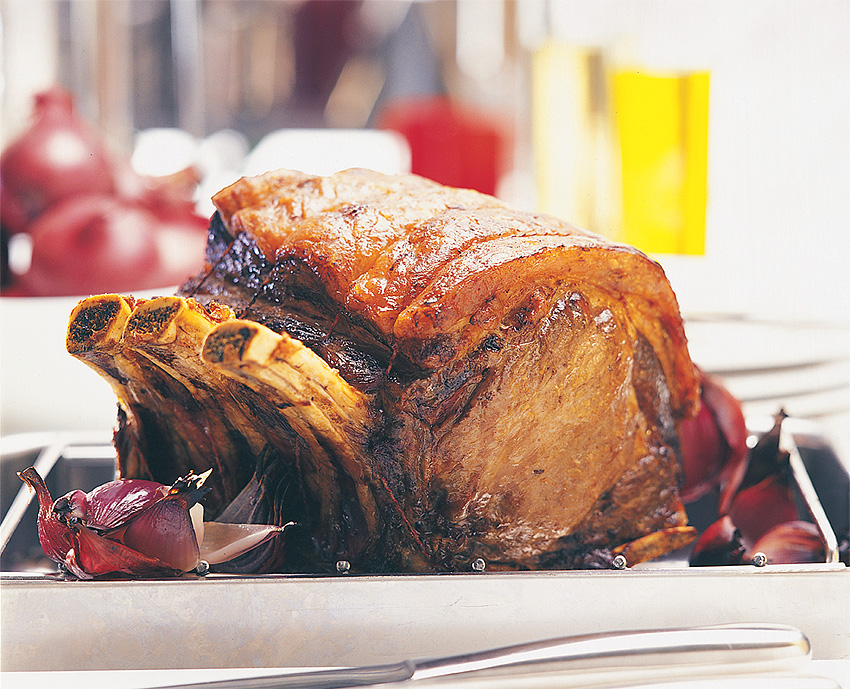 From good stock
Building on its long heritage within the meat processing industry, ANM Group is restructuring its business approach to offer a more comprehensive life-cycle service to today's market
As a leading farming cooperative ANM Group's primary activities are focused around farming, food and finance through its assets of seven meat processing facilities, three auction markets, property and valuation business, and finance facility for meat producers. At any one time ANM has up to £12 million worth of finished prime stock on the ground. Based in Scotland, UK, the Group has over 7000 shareholders, which own non-tradable shares but receive annual dividends. It has a combined business throughput of approximately £230 million per annum, and employs 550 people.


By way of an introduction to the services offered by ANM Group, Alan Craig, CEO, says: "We are one of the last co-operative businesses of our type. Unlike any other red meat producer, ANM has an unbroken connection with the livestock, which we slaughter and process primarily as Scotch Beef for the high-class independent retailer and catering butcher sectors across the length of the UK. In addition we are one of the UK's largest suppliers of meat as a ready meal ingredient, including those manufactured for Marks & Spencer. Our processed and cooked meat products can also be found in popular brands such as Domino's pizza, Pret A Manger sandwiches and Baxters soups."
Auction facility
Through its ANM Auction Division, which is based at Thainstone and is the largest auction facility of its type in Europe, the company also offers financing to farmers purchasing yearling cattle. The Group retains the legal title to the livestock whilst they go through the fattening process, and offers incentives to the producer for them to sell their prime stock back through the market or to the ANM abattoir business. Highlighting the advantages of this approach, Alan adds: "One of the biggest issues facing retailers today is the need for product provenance, on behalf of their customers. Not only can we guarantee a UK sourced product, more importantly we can if necessary trace it back to an individual farm. ANM Group has a controlling oversight at every phase of development in the production chain from suckle calf to slaughter and final processing. This gives us the advantage of offering clients not only the best preparation and competitive pricing, but also complete confidence in the provenance of the meat."
Although ANM Group has developed a reputation for top-of-the-range produce within the independent retail and niche export markets, in reality only eight per cent of every tonne of livestock within its slaughterhouse can be sold at this premium price. Alan describes how the Group is utilising its core capabilities to maximise profitability of its products right across the value chain, from market premium to ready meals: "Our strength lies in the different skill sets we can harness within the Group, as well as the expertise that has been built up over many years. In terms of Groupquality management we work to British Retail Consortium (BRC) standards and have achieved high-level status on most of our sites. Additionally we meet individual standards imposed by clients, and carry out high risk auditing in our processed and cooked meat facilities. At our livestock and slaughter facilities we impose the Scottish Food Quality Certification (SFQC) auditing, as well as any breed specific auditing. I believe that the unique status of the business from farm gate to finished product, and the backing that we have from our 7000 members gives us a very persuasive edge when we are looking to take our new proposition to the market."
Unique selling points
Having been appointed CEO in 2009, one of Alan's primary tasks has been to evaluate the Group's strategy in light of the changing business environment and to utilise its unique selling points to greater effect. With an ambition to bring ANM Group to a wider audience, whilst amplifying the strength of the whole business, Alan elaborates on how the Group is looking to offer a more comprehensive service: "We're now beginning the process of realigning the Group to match the strategy we have put in place. As a group we have a unique proposition to offer existing and new clients, and one aspect of the changes we are making is to integrate the separate parts of the business into a collective whole. Traditionally ANM Group has been a close amalgam of separate businesses, each with its own culture, client base and specialisms and this approach has worked well for many years – however to make the most of these assets in today's market we need to adopt a more integrated approach, so that we can market ourselves as the very model of modern meat production.
"What we want to project to the industry, current clients and prospective customers is that whilst celebrating the diversity of skills we represent, we are forging a common identity, which can help us establish ANM Group as a major player not only in Scotland but also across the UK. In support of this the Group is currently in the process of refreshing its media and branding portfolio, including an overhaul of its website and company magazine. This development will see the Group identity redesigned in addition to the individual company brands, which are currently being finalised. A comprehensive change in the way we communicate to customers, shareholders and colleagues is also underway, with the project expected to be completed by July this year."
Ambitions to grow
Although adjusting its business culture has presented several challenges, ANM Group is already appreciating the benefits of its combined strength in its drive to become one of the foremost meat procurers and producers in the UK. With ambitions to substantially grow its market share over the next five years, Alan concludes with ANM Group's overall vision: "We see ANM Group as the prominent new face in 21st century meat procurement, preparation and fulfilment. Our strategy is to build on our primary areas of expertise and experience in the high class independent retail sector, ready meal ingredient industry and niche processing business, to establish a broad base offering to our existing, and potential, client portfolio. This includes taking into account quality, price and provenance expectations. In terms of expanding this offering, the Group will concentrate on opportunities, which compliment or bring added value to our existing core activities. Unlike many farming co-operatives through the last few decades that have diversified into obscurity, ANM Group maintains strong relationships with the food processing businesses, which are required to take the business forward.