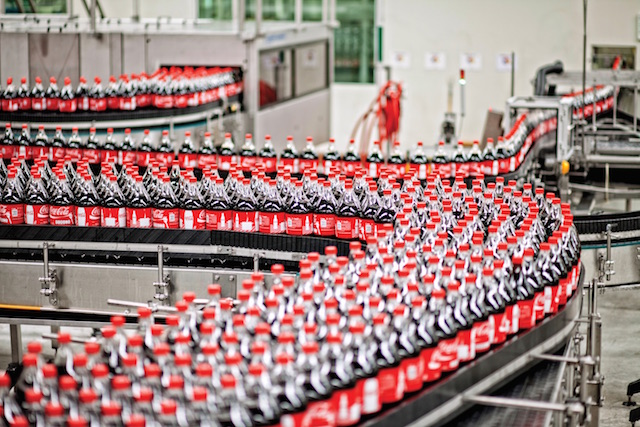 Arca Continental expands its footprint through new alliances and by becoming the first Latin American bottler to participate in Coca-Cola's refranchising process in the United States.
As the second-largest Coca-Cola bottler in Latin America and the third-largest independent bottler in the world in terms of unit case volume, Arca Continental continues to expand geographically in South America and the United States. The company's goal is to reach $5.3 billion or 100 billion Pesos by the end of 2017 through organic growth and investment opportunities.
"Driven by the robust performance of our fundamental operating indicators and continuous expansion, both geographic and into adjacent businesses, in 2015 Arca Continental's outstanding results distinguished us in our industry and the markets we serve," the company says. "We are always seeking to strengthen the route of profitable and sustainable growth that the company has followed since its origins."
The Monterrey, Mexico-based bottling company last year formed an alliance with Corporacion Lindley, the only Coca-Cola bottler in Peru. "The transaction doubled the size of our South American operations and consolidated Arca Continental's presence in one of the most dynamic countries of this high-growth region," a spokesperson for the company says.
To meet consumer demand, Arca Continental is expanding its production capacity in South America by building three new facilities: a beverage-bottling plant for the Coca-Cola portfolio and a dairy product plant in Ecuador and a bottling plant in Argentina. The plants are expected to be operational by the end of this year.
Today, Arca Continental produces, distributes and sells non-alcoholic beverages under The Coca-Cola Co. brand out of 34 plants and 254 distribution centers. The company also produces and distributes salty and sweet snack foods in Mexico under the Bokados brand, as well as in the United States under the Wise Foods brand and Inalesca in Ecuador. Those operations are supported by two dairy plants, seven snack plants and 70 snack distribution centers.
The Coca-Cola System's Global Supply Chain Council in 2015 awarded bronze certification in the Operational Excellence category to three of Arca Continental's production centers. Silver certifications were also awarded to its Insurgentes and Culiacan plants – the first in the Coca-Cola world to get this acknowledgement, the company says. "One of Arca Continental's strategic goals for enhancing value creation and long-term viability is the continuous improvement of the safety, quality, productivity and efficiency of its plants and distribution centers across all the territories where we operate," a company spokesperson says.
"Consistent with our commitment to creating value, in 2015 we made further progress on our geographic expansion strategy," Chairman of the Board of Directors Manuel Barragan Morales says. "Today, Arca Continental is not only a larger company, but also a more robust organization across all areas and locations, both in terms of operations and market execution."
Expanded Territory
In May, Arca Continental announced that it had signed letters of intent with The Coca-Cola Co. and Coca-Cola Bottling Company UNITED to operate a large territory in Texas, New Mexico, Oklahoma and Arkansas. The Coca-Cola Co. offers the Southwest operating area, including distribution and production operations, in exchange for a 20 percent equity stake in AC Beverages, Arca Continental's new, privately held entity.
AC Beverages will include all of Arca Continental's existing beverage businesses in Latin America and the new territories to be acquired in the U.S. Coca-Cola Bottling Company UNITED, based in Birmingham, Ala., will become a joint venture partner in the U.S. operations of AC Beverages, but Arca Continental will have the majority stake. "These initial agreements with The Coca-Cola Co. and Coca-Cola Bottling Company UNITED, recognized by its outstanding performance in the U.S. market, strengthen Arca Continental's commitment to create value in the sustainable and profitable way that has distinguished us throughout our history," Morales says.
"Led by proven leadership from across our organizations, together we will be well positioned to further enhance service to the customers and consumers in a region of great importance for the Coca-Cola system while driving profitable growth in multiple beverage categories," he adds.
The Coca-Cola Co. continues to refranchise company-owned North American bottling territories and Arca Continental says its refranchising process is expected to be completed by the first half of 2017. "These are important agreements that will bring a valued new partner into the U.S. Coca-Cola system," Coca-Cola North America President J. Alexander "Sandy" Douglas Jr. said. "Arca Continental is a strong Coca-Cola bottler that has done a great job developing and sharing best practices in its long-standing history. Arca Continental will be a tremendous partner with UNITED in serving a major region of the United States, and the companies will benefit from having contiguous borders for their territories."