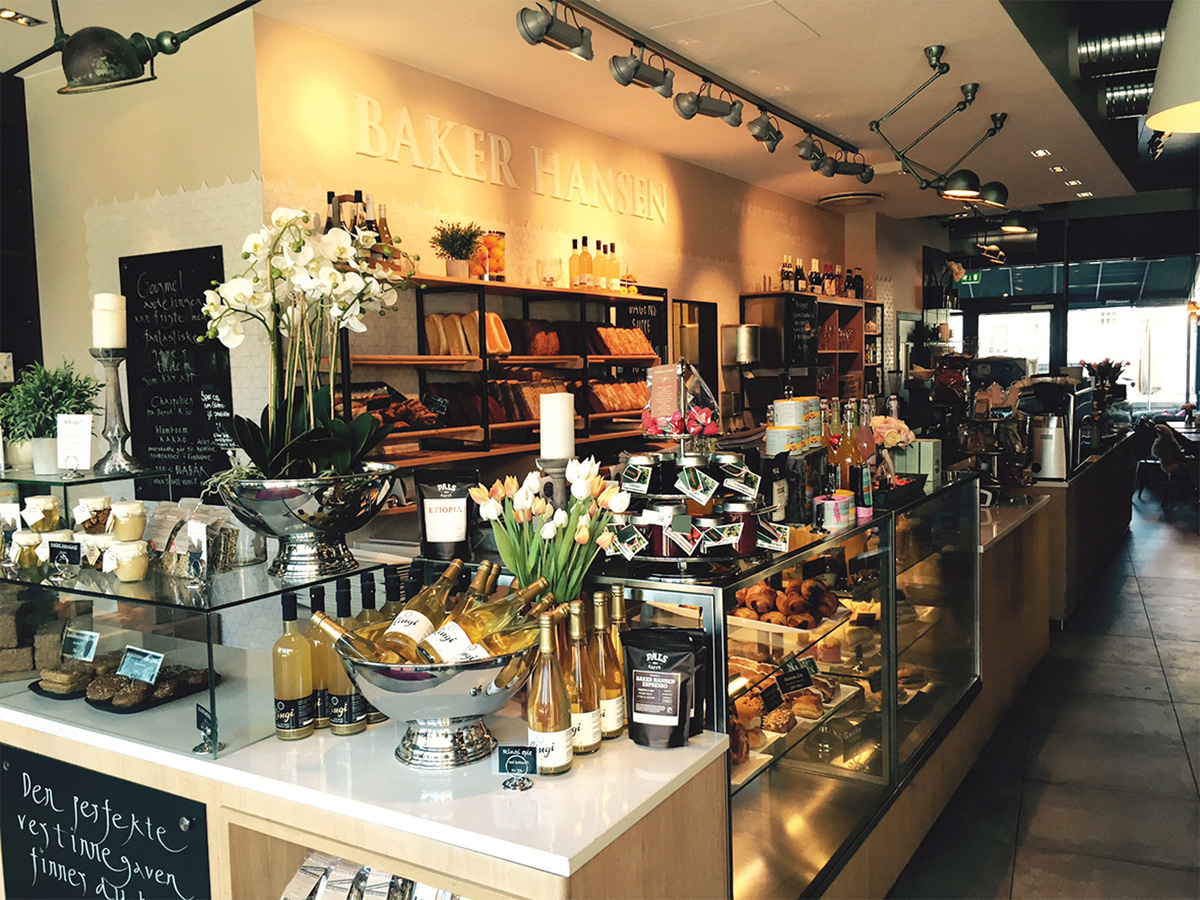 A friendly service
Through expanding its product range in recognition of market trends, AS Pals has built a strong reputation as a trustworthy partner in the delivery of high quality food products
Originally a direct supplier of AS Day New Margarine Factory products, Norwegian firm AS Pals has grown since its inception in 1936 to become one of the leading suppliers of goods to bakeries and patisseries, with a customer base exceeding 1200. Alongside its operations within these business segments, the company also established itself as a major supplier of coffee to the catering market after entering this increasingly popular product range.


"AS Pals was founded by my father in 1936 as a margarine manufacturer before eventually growing into production of almond paste and mixers and coffee. Our original product was a margarine that was low in fat, high in water, which was successful as Norway was a poor country lacking in raw materials and with limited access to food stuffs after the war. We then went onto become involved with some Scandinavian companies to manufacture sweetened fat for export to the UK, which was lacking in sugar at the time," says Jens B Raanaas, Managing Director at AS Pals.
"As markets developed in Norway the country developed a high purchasing power due to oil in the North Sea, which led to a high purchasing power and lower unemployment rates. With the economy on the up we got involved in supplying semi finished product solutions to Norwegian bakeries, hotels and restaurants. Over the years we have developed close relationships with craftsmen bakers; we also saw opportunities with the coffee bar trend coming over from America and have been proud to provide bakeries with solutions to meet competition from multi-national coffee chains. To do this, we began to import French croissants and more sophisticated foreign food and drink products such as espresso coffees and machines to these outlets."
Today the company sells a range of food products to bakeries, hotels and canteens in Norway; these include its own manufactured items such as coffee, margarine and marzipan as well as products from the well-known French companies Lessafre, a manufacturer of yeasts, soudoughs and bread-making ingredients; Callebaut, a Belgian chocolate brand; Delifrance, a manufacturer of frozen breads, savouries and pastries, and Zeelandia, a Dutch bakery ingredients manufacturer.
Within its plant in Billingstad, Asker, the company has four different production facilities for coffee, margarine, powder mixes and marzipan; the former of which is where it roasts and produces special blends of coffee for office cafeterias, cafes, restaurants and institutions. In more detail, Coffee Pals is divided into two main groups, mixtures and pure types, with Pals Company Providers, Pals Teacher Coffee and Pals Prima Coffee the most popular blends. The company also sells a range of espressos, including its own manufactured product, espressokaffe, which is burned in a gentle manner and packed so oil secretion is kept to a minimum. Created to deliver a rich, intense flavour that lingers in the mouth, AS Pals has also added a faint hint of chocolate to its creation.
Dedicated to delivering the best coffee to its customers, the company carefully tests all coffee before it is sent out; the test, known as cupping, involved six grams of coffee per cup of hot water, at an average temperature of 96 degrees. Using a stopwatch, the company tastes the coffee and then makes a decision as to whether or not to buy a batch from the supplier. To maintain quality and ensure customers receive a stable mix all year round, the company re-tests whenever a new batch arrives.
Alongside the production and wholesale of coffee, AS Pals also provides customers with a range of coffee makers to ensure their bakeries deliver high quality, efficiently made coffee products; the available equipment includes fully automatic coffee machines, manual coffee makers and coffee grinders. "We are proud to have played an active role in keeping craftsman baker shops competitive against the American coffee bar trend, which has not penetrated Norway and the surrounding countries as much as it has in other areas. By working with other companies and countries we have created a level of quality in the interior and offerings that we provide," highlights Jens.
Alongside its highly popular coffee range, AS Pals also produces a variety of 100 per cent vegetable fats and margarine products for the bakery and catering market; these include table margarines for all types of cakes; roller margarines for pastries; 100 per cent pure fat products for baking, frying and creaming of butter related desserts; special grease designed bake fats for all types of yeast doughs, and lubricating/parting agents for the greasing of shapes and plates. The company also creates raw materials, semi-finished and finished products for the manufacture of bakery and confectionary products, such as bread bases, cake mixes, marzipan, bake pulps, jelly products, cream products and aromas and spices.
Through its own production operations and close collaborations with other relevant manufacturers, AS Pals has become a leading wholesaler for a range of major product groups, which includes sugar, sugar masser, sugar, syrup and salt; raisins, almonds, nuts, seeds and coconut masses. With a broad product portfolio in place, the company has also established five depots in strategic locations to ensure it remains in close proximity to clients in all areas of Norway.
In addition to its depots, AS Pals has a factory outlet in central Oslo, which allows customers to view its product range, special offers and get personal guidance from dedicated employees. Tastings and demonstrations, in co-operation with suppliers, are also offered several times throughout the year, as well as theme days and special promotions. "It is important to provide good value, not only in the value from the cake or bread itself, but also to provide it via friendly personnel," says Jens. "Another key way to deliver customer satisfaction is to pay attention to market trends. Norwegians travel a lot along the Mediterranean, so we try to provide these foods here; they are also willing to pay high prices for a good quality, healthy loaf of bread, so wholemeal, whole grain and less salt are all important topics for our customers."
As Norwegians continue to enjoy a high quality of life thanks to a strong economy, AS Pals sees opportunities to flourish as more people can afford to eat outside their home. "Traditional bakeries offer a friendly environment with healthy food that is suitable for both the young and old. In the present day, there is still great value in visiting a pleasant bakery store," concludes Jens.