Following a recent rebranding and relaunch, Bay Drinks Group is proudly raising a glass to an exciting and prosperous future
Refreshing the brand
It's already proving to be a busy year for Bay Drinks Group (BDG). As the company announced in March, it would no longer be trading under the name of Morecambe Bay Wines, which was established in 1984.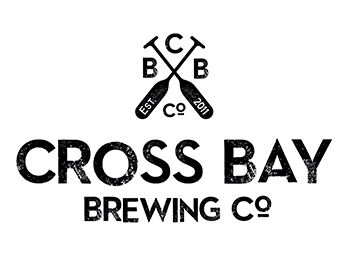 The Cross family, who own and operate the company from its headquarters in the UK seaside town of Morecambe, Lancashire, has completely overhauled the brand following an impressive increase in turnover to £24 million. Now operating as Bay Drinks Group (BDG), the business is stretching its wings; the recent acquisition of a specialist craft beer producer, Funky Brands Drinks Company, suggests it's ready for flight. It appears a toast is in order.
Inviting us behind-the-scenes of this spectacular transition is Loic Cross, Managing Director at Bay Drinks Group. "The business was originally set up by my father, focusing predominantly on the wine and spirits market," he begins. "However, it quite quickly became more of a composite drinks business, selling a wide range of products, including soft drinks, sprits, beers (bottled, keg, cask, and craft), wine, and more. The company grew year-on-year, and we acquired our first purpose built commercial unit in 1989. Soon after that, we decided to construct two more purpose-built units, which we operate out of now. More recently, we acquired another building on site, future-proofing our rapidly growing brand by generating a further 8000 square feet of commercial space."
As a wholesaler, BDG is proud to partner with hospitality businesses, helping customers to access and achieve commercial success through the perfect blend of products, services, expertise, and industry insights underpinned by exceptional customer service and support. Put together, the offering becomes a resoundingly holistic one – every facet of the business is covered, from what stock to procure to how it should be presented to the end user.
As well as an exceptional sales and account management team BDG also has its own mobile application and online ordering system, making it easier than ever to stock up on a range of alcoholic and non-alcoholic drinks. BDG's 'phygital' approach offers its customers tailored product recommendations, data insights on trending topics, and the way individual items should be marketed at any time of year in whichever way the customer chooses to interact.
"While the pandemic certainly challenged our company and the wider industry, it also gave us an opportunity to evaluate our business and put growth plans in place," says Loic. "To support our vision, we've just brought in a new COO, Andrea Georgiou which is a big move for us, so that's certainly going to turn our attention to the operations side of the business and challenge the current operating model – looking at how we use technology to work even smarter, recruit even better, and strengthen our leadership in this dynamic sector. Where we're at now and where we want to be are two very different things – but the journey is the exciting part!"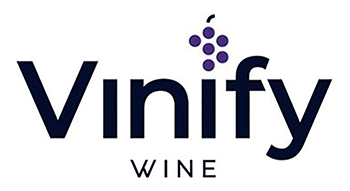 Driven by a decidedly simple but effective ethos, BDG's team of knowledgeable and friendly industry professionals aim to continually improve the businesses of its customers through high-quality service and bespoke solutions – seven days a week. Whether traditional drinks from well-established brands or innovative products from artisan producers are required, BDG prides itself on always being able to quickly source the best products at the most competitive prices.
As it stands, three unique brands operate under the wider BDG banner: Vinify Wines, Funky Brands Drinks Company, and Cross Bay Brewery. Let's dive into each of them to get under the skin of BDG's offering.
BDG offers a deeply varied core range of wines designed to satisfy traditionalists and modernists alike. From light and fruity rosés that ought to be gracefully sipped under the late afternoon sun to full bodied and robust reds that lend themselves to the warming quality of a log fire in the middle of winter, the Morecambe-based wholesaler can provide the goods. For those who want something special, BDG also offers award-winning wines featured in the renowned UK Sommelier Competition.
The company plans to stay at the front of the rapidly evolving market by studying the latest trends and newest developments, treating wine connoisseurs to the best offerings that are currently available. For many years, it has worked with leading UK partners to secure exclusive lines from all over the world: the UK, France, Italy, New Zealand, South Africa, and so on.
However, BDG doesn't just stop there. Vinify, its very own specialist, in-house wine merchant, offers a comprehensive service. Beginning with bespoke wine list curation, hand-picked orders, the company then supports its customers in all aspects of selling – from advertising to pricing and promotional events.
"We're heavily focused on our service, and that truly sets us apart from the competition," says Loic. "We can offer everything that any bar, pub, or restaurant will ever need and at times things they didn't know they needed – whether that means high-end champagnes or bottles of Budweiser. We're a one-stop shop; however, we intend to go beyond that definition. We make sure our teams have the necessary skills to provide industry-leading support to our customers, including specialist Wine and Spirits Education Trust (WSET) training. In simple terms, that means we go into a wine bar or a restaurant and train their teams through sophisticated tasting sessions, with notes on flavors, as well as how to market and sell wine."
Indeed, BDG intends to capitalize on the exciting boom of the UK wine industry; holidaymakers are increasingly turning to local and regional wine producers as they opt for more environmentally-friendly buying decisions alongside staycations and less trips abroad. Industry data indicates that over 700 UK-based vineyards have planted nearly 2000 hectares of vines within the last five years alone. That's a lot of wine!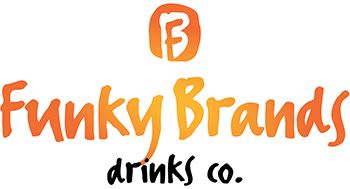 When it comes to beer, BDG really excels. As German specialty lagers become ever more desirable, the business has capitalized on the trend. With Funky Brands Drinks Company, customers can expect innovative craft beers that break new ground on traditional flavors. "Through our sister company, Funky Brands, we have the exclusive UK rights to the German brewery Dinkelacker, which produces a wide range of craft beers – all refreshing, full of flavor, and brewed by the family-owned business with care and attention," explains Loic. "That gives us a strong USP, and it's one reason why we decided to transition to Bay Drinks Group putting all our brands and offerings under one umbrella, making it easy for our customers to do business with us and giving us an edge in this competitive and exciting market."
Bottled beers, craft cans, cask ales, and kings of the keg – the vast range presented by BDG covers all bases, and the group boasts a plethora of longstanding relationships with both established and up-and-coming brands. However, the group also operates its own award-winning brewery.
Producing fine, handcrafted ales under the expert eye of head brewer Nick Taylor, Cross Bay Brewery utilizes the best hops available as well as tried and tested artisan processes that don't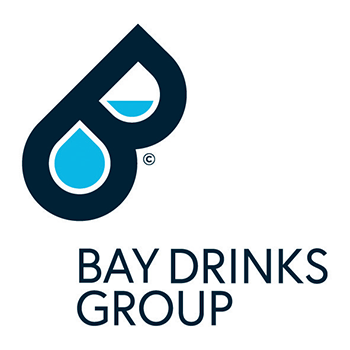 rely on modern machines. As Loic points out, it recently won the World Gold Beer Award for its Cross Bay Sunset beer and remains the only brewery to operate out of Morecambe, Lancashire.
In addition, BDG provides a comprehensive range of soft drinks and confectionary from leading brands like Mars, Cadbury, Walkers, Coca-Cola, Lucozade, and Tango. Sales across all these various ranges have increased in recent times, and as a result the firm has recruited an additional 32 people.
As the company eyes up the future of the drinks and hospitality sector, BDG will further grow the team to cater for its growth. "The pandemic made us to do a lot of thinking about the future," Loic notes. "Initially, everyone was unsure about what was going to happen. Yet our biggest concern was for the security and wellbeing of our team. We made the executive decision to absorb losses and retain the team. To mitigate that loss, we turned to online sales: beermonster.com, which has become a go-to site for home beer machines, really took off. With our partners, we developed that brand and released our own products mid-pandemic. In that sense, Covid-19 forced us to pivot to different revenue streams to further optimize and diversify the business.
"We're excited and optimistic about the future," he concludes. "With the recent investment into the company and in developing the group, we're very confident of achieving greater success. In some respects, it's a bittersweet moment in replacing the Morecambe Bay Wines brand, which has got us to where we are now, but with the establishment of the group, it enables us to access a wider range of products that will also help our leisure and hospitality clients build their businesses in the future, too."