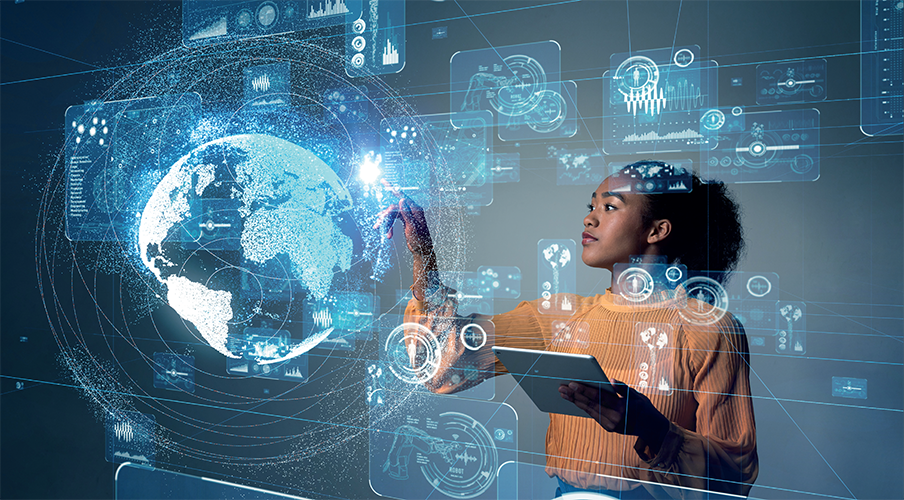 The food and beverage industry is facing an incredible challenge. From the disruption of global supply chains caused by the pandemic to labor shortages due to Brexit and the pingdemic, a 'perfect storm' of factors has left the industry in turmoil. With the importance of sustainability and rocketing raw material prices threatening the industry further, businesses need to adapt to safeguard operations and overcome disruption. But what can be done to address these issues and ensure the food and beverage industry has the tools in place to combat these challenges amid continued uncertainty?
Better planning is key. In today's climate this requires visibility, responsiveness, and embracing new technologies like artificial intelligence AI) to improve operational efficiency and streamline operations. From navigating the changing consumer landscape, effectively managing the workforce and supporting sustainable operations, AI can help to businesses to reap economic benefits and future-proof operations.
Adapting to consumer demand
The pandemic and resulting lockdowns caused many consumers' shopping habits to change. The move to online, preference to shopping local and favoring weekly shops meant businesses needed to quickly adapt. But with the return of pre-pandemic little-and-often shopping habits, food and beverage businesses again need to quickly recruit additional labor and modernize operations to remain competitive and deliver effective customer service.
Now consumers have experienced the ease of online, the stakes have been raised: they want their food delivered faster, which has led to a new entrant, the fast-delivery start-up. To compete with these gig-economy pop-ups, adopting AI into the supply chain plays a key role in ensuring grocery supply chains are robust enough to match these demands – by supporting grocers to identify the most efficient pick and delivery routes, manage inventory and forecast demand to cope with rapid delivery and meet urgent needs of consumers.
Shoppers are not only after efficient and convenient deliveries, they also want a seamless in-store experience. Aligning assortment with the customer is imperative here – again, AI can help evaluate product needs, quickly identify new trends and ensure the range is optimized, and assess prime shelf placement when combined with new technologies.
Morrison's for example, was able to increase the shelf availability of 29,000 stock keeping units (SKUs) across 130 categories at its almost 500 stores by leveraging an AI-infused planning system. This enabled accurate forecasts to be created and optimized the inventory aligning it to customer demand. By utilizing real-time data, retailers can enhance visibility to the consumer and ensure the products customers want to buy are available, increasing accessibility, improving the customer experience and limiting stock shortages.
Combating labor shortages
While retailers have been adapting to consumer demand, they have also had to overcome disruption to the workforce caused by labor shortages due to Brexit, delays in recruitment caused by lockdowns and more recently, the pingdemic. With staff shortages impacting retail recovery, it has highlighted the importance of having an effective workforce management (WFM) solution in place to mitigate problems associated with staffing shortages.
Through intelligent analysis and digital engagement, optimized schedules can be created based on the needs of both the workforce and the workload. By accessing real-time insights, companies can adapt and reforecast accordingly as well as improve staff morale and retention helping to keep the supply chain moving.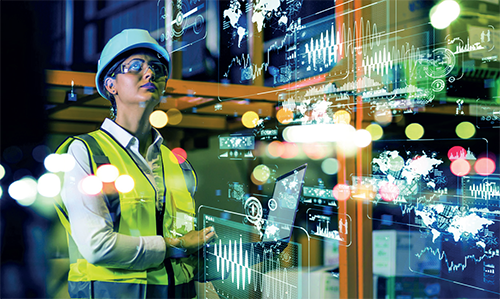 Taking a platform or cloud approach to workforce management additionally allows retailers to share team members across the organization, rather than be forced to focus on store silos, therefore increasing the workforce available at one store.
Furthermore, AI-driven demand and replenishment models enable significantly improved inventory management, freeing up staff to focus on value-adding activities. This was essential when retailers needed to scale in-store picking processes due to the growth in online shopping. By helping staff to intelligently pick items and create optimized pick routes and lists, combined with real-time and accurate inventory counts, AI can provide a more accurate view of stock which can feedback into inventory management or order orchestration. Retailers can therefore prepare for unforeseen events and ensure greater efficiency using AI, while focusing on delivering an effective customer experience rather than worrying about staff-shortages.
Prioritizing sustainability
There is an increasing emphasis for companies to focus on sustainability and reduce their carbon footprint, with pressure to implement sustainability initiatives coming mainly from governments and regulatory bodies, all up eight per cent compared to 2019. With July 2021 being the hottest month ever recorded, amid mass-flooding and heatwaves, introducing sustainable practices is a priority for all retailers.
AI is helping retailers significantly reduce food waste. No longer assuming the past will be replicated, AI understands the influences behind demand to create accurate future forecasts, helping to identify risk and variability so item-level decisions can be made, generating synergies and efficiencies in-store. This not only reduces waste, but increases operational efficiency and profits. IoT technologies are also enabling better energy management such as monitoring lighting or even the temperatures of fridges, all without disrupting the customer experience.
AI can further measure environmental and social impacts and intelligently respond. Heineken utilized new Blue Yonder scenario planning capabilities which allowed it to make trade-offs on costs, margins and capacity. Since deploying this strategy across Europe, Heineken has seen an increase in forecast accuracy, reduction in stockouts and improved inventory turns and productivity. Implementing this technology supported Heineken's 'Brewing a Better World' sustainability messaging embedded in the business and helped it to navigate some of the most complex and volatile markets in the world by making faster, more well-informed decisions, which directly impact everyone in the value chain.
Conclusion
AI is enabling supply chains to be more effective and responsive to these new challenges. With disruption set to continue, retailers need to minimize the effect on their supply chains through new technologies that provide visibility and optimization. By using AI to respond to changing consumer demands, overcome labor shortages and prioritize sustainability, retailers are one step nearer to ensuring their supply chains are able to cope with future disruption.
Companies should invest in technology that generates value and that focuses on protecting business continuity and increasing efficiency, a critical component of AI. Adopting the latest technology will not only allow the food and beverage industry to be prepared in the face of disruption, but thrive in the future.
Blue Yonder
Wayne Snyder is VP Retail Industry EMEA at Blue Yonder. Blue Yonder is the world leader in digital supply chain and omni-channel commerce fulfilment. Its intelligent, end-to-end platform enables retailers, manufacturers and logistics providers to seamlessly predict, pivot and fulfil customer demand. With Blue Yonder, you can make more automated, profitable business decisions that deliver greater growth and re-imagined customer experiences.
For further information please visit: https://blueyonder.com/