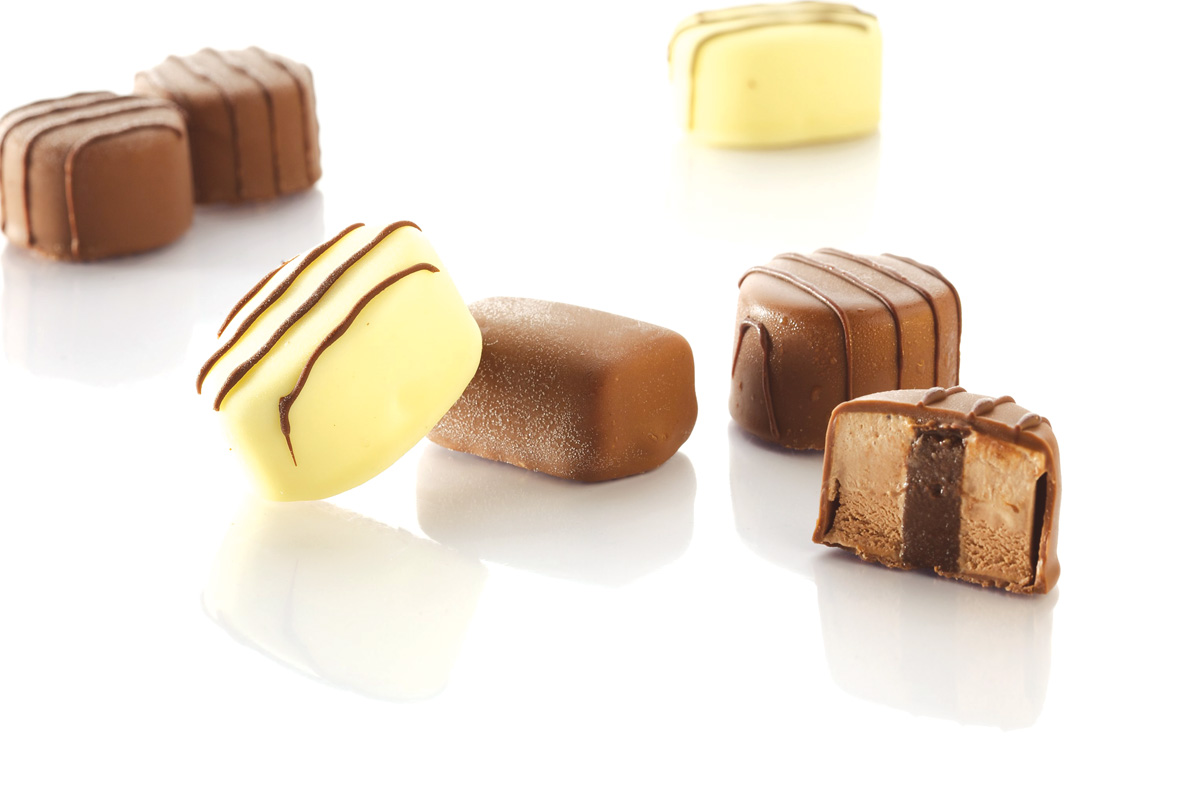 Cream of the crop
Since being acquired by the Glacio Group, the Belgian Icecream Group has strengthened its services and improved operations
The Glacio Group is in a strong position for impressive growth, following the take over of the Belgian Icecream Group in 2013. The Glacio Group, as we know it today, is the result of the joined forces of Glacio on the one hand and the Belgian Icecream Group on the other.
Created from the merger of three Belgian ice cream brands, the Belgian Icecream Group's history stems as far back as 1935, when 15 year-old Staf Janssens drove his wheelbarrow full of ice cream through the streets of Tielen and founded IJsboerke. Over the years, Staf and his small team of employees began using company-triporteurs, then motorcycles, to deliver the products before progressing into deliveries via orange trucks; these trucks, used for door-to-door sales, became synonymous with the company's brand.


Today the IJsboerke-brand, celebrating it's 80th Anniversary, is the second largest ice cream brand in Belgium and a leader in the production of sugar-free ice cream and soy ice cream. IJsboerke has built in the course of recent years a strong position in retail and foodservice. Alongside IJsboerke are the brands Mio and Artic, whereby the Mio Brand is mainly focused on food service and export sales. Sales Manager Retail Belux & UK at Glacio Group Eric De Man begins: "The name of our group today is the Glacio Group as the Belgian Icecream Group was taken over by this icecream company in 2013.
Historically Belgian Icecream Group was the result of a merger of three brands: IJsboerke, Mio and Artic. Mio and Artic had their own factories, however these have been closed since 2011, with all production lines moved to the IJsboerke-site in Tielen, in the region of Antwerp."
The Glacio organisation is of a more recent nature, being the result of a MBO in 2003, when five managers decided to buy this Belgian production site from Nestlé.
The Glacio Icecream brand is today primarily sold as a top of the range quality to foodservice customers and is particularly strong in the Far East.
"Since our acquisition by Glacio, we have benefited from having a more diverse range of products within our portfolio. For example, Belgian Ice Cream Group was and still is specialised in volume impulse products such as cones, sticks and waterice products, while the Glacio factory has always focused on ice cream specialities like individual desserts and scooping ice. Once we got together the two companies were able to combine their strengths in order to ensure we can now offer a total range of products."
As a generalist organisation, the group can take advantage of its many production lines to ensure flexibility in the delivery of a broad spectrum of products. To maintain this competitive edge, it has a dedicated new product development department that operates in close partnership with customers to realise their needs and act upon this. Discussing the Glacio Group's facilities, Eric highlights: "We have two production sites in the Antwerp province that are based approximately eight kilometres from one another; one is in Tielen, the other in Beerse. As mentioned earlier, both sites are complementary and have their own strong points.
"In 2014 we strengthened our services with an investment in a wholly new production line for ice cream pralines, which is totally automated and allows us to produce ice cream pralines in a high frequency. Although we regularly invest in updating our other lines, this is our most recent major investment in diversifying our product range."
Naturally, the group's broad product range has resulted in a wide customer base in Belgium, with clients including retail chains where the national brands are sold; the Glacio Group also delivers innovative private label products to stores and food service organisations. Alongside this customer base, the company works with the out-of-home consumption market, where products are sold to restaurants and kiosks as well as schools and hospitals. The third and final customer segment is distribution abroad to locations such as the UK, Japan, Russia and Asia through wholesalers. This way the Glacio Group has developed over the years an important export business, with customers not only in neighbouring countries like France, Germany, the Netherlands and UK, but also in countries like Japan (where the group has its own sales office) and Russia.
To celebrate the 80th anniversary of the IJsboerke brand this year, the Glacio Group launched a metal truck in the colours of Ijsboerke in remembrance of the brand's humble beginnings as a door-to-door provider of ice cream products. "The IJsboerke-brand is only sold in Belgium and Holland as it has a very Flemish sounding name. The company was famous for home deliveries back in the day, before it became more industrial. These little trucks are being sold in Belgian supermarkets and come with a range of products of cones and sticks and other assorted items," says Eric. "On top of this, we have adapted our IJsboerke-logo temporarily on a number of products to highlight this milestone for the brand."
The Glacio Group sees further opportunities to develop its foothold in export markets, as Eric notes: "The Belgian market has it's limits, so we are really obliged to expand abroad; our current markets show promise for further growth, particularly the areas in and outside of Europe where we are already active."
As the sales and production activities in Tielen and Beerse continue to merge strengths and implement changes to create one united organisation under the Glacio umbrella, the future looks positive as the Glacio Group also looks to develop new products and maintain the strength of its national brands. "Core activities for us over the coming years include enhancing our geographical market in the Benelux region and also boosting our export level," concludes Eric.