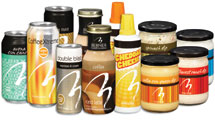 Roscoe, Ill.-based Berner Food & Beverage Inc. has continuously grown and thrived due to its willingness to adapt and innovate based on changing market demands. The company was founded in 1941 by Swiss immigrants as Berner Cheese. "The history of cheese-making in the U.S. was such that there were two primary forces behind cheese production – co-operatives and entrepreneurial cheese companies," Executive Vice President Steve Fay says.
"Co-operatives were an outlet for farmers' milk with an emphasis on volume rather than profit; they also enjoyed a favorable tax structure. Entrepreneurial cheese companies would often build a variety of cheese, and as soon as it was large enough, the co-operatives would take it away from them, creating a boom-and-bust cycle."
Berner chose to diversify to help stabilize against the boom-and-bust cycles. Its world-class R&D department matched with its instinctive ability to tap into consumer demand helped Berner broaden its product scope into cheese sauces, Cheese Wiz emulations and other cheese snack condiments. The company quickly progressed into other types of dairy-based dips and sauces.
Approximately five years ago, Berner made a strategic decision to venture into the beverage market. It focuses on a lot of milk-based beverages, including iced lattes and weight loss shakes. This next year, beverage will be about 41 million pounds of its production.
Customer Needs
Berner has experienced significant growth nearly every year for the past 15 years, and this has been evident in its production cycles. Fifteen years ago, the company produced 3 million pounds of product each year; in the next 36 months, it intends to hit the 110 million-pound mark. "Although we had modest growth during the recession years, it wasn't anything like we are accustomed to," Fay says. "Now, we are seeing double-digit sales increases. The recession is over for Berner Food & Beverage."
He credits the company's good fortune to its sophisticated and robust R&D department and its vision and ability to identify emerging product groups, shape a marketing plan around them and successfully infiltrate them into the market. "We have a strong and powerful selling system that is geared toward meeting customer needs," Fay says. "We listen to the initiatives that our customers have and create or adapt products to fit with what their initiatives and desire are."
When it noticed its clients wanted to meet the demands of consumers seeking organic products, Berner received its USDA National Organic Produce certification and started making all-natural products. It also embraced sustainability by choosing aluminum and glass over multi-barrier plastic based on their ability to be recycled.
'Stroke of Genius'
Berner raises the industry bar when it comes to quality control and R&D, Fay maintains. The company utilizes two primary heat processes to ensure its products are shelf stable. The first is known as a "hot fill" multi-control system of heat, water activity control, pH and salts; the other is "retort" processing or a post-closure cooking system that processes low-acid products at high temperatures in a pressurized vessel after being bottled. The items are then labeled, cased and shipped nationwide as well as overseas.
Capacity issues had prevented Berner from growing its international business in the past, but the company has recently expanded its production and storage capacity to approximately 260,000 square feet. It will continue to grow at a comfortable speed and take on the occasional export project.