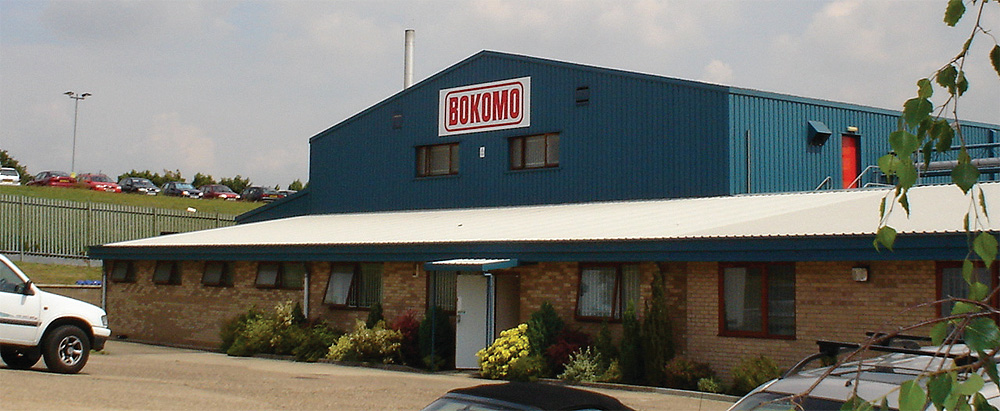 Clear vision
Despite the tough economic climate, Bokomo Foods is staying true to its healthy offering by remaining flexible and creative
Grain Health Foods UK Ltd was formed as a result of Sanitarium Health Foods' move into the UK to start a wheat biscuit factory in 1998. The Australian company then sold 50 per cent of Grain Health to Pioneer Foods of South Africa in 2000. It was not long before Pioneer Foods, through its breakfast cereal division, Bokomo Foods, bought the remaining 50 per cent of Grain Health Foods in February 2004 and it became Bokomo Foods (UK) Ltd officially in October of the same year. Bokomo Foods is, today, established as a breakfast cereal manufacturer and importer of breakfast related goods.
Further developments followed when Bokomo acquired the Peterborough-based Belso's UK Cereals Ltd in 2005 in a deal which added both capacity and new product capabilities to the Wellingborough-based company. Belso's Cereals is a very strong company in terms of the export market especially in Scandinavia as well as other parts of Europe, and although it does not have a strong market in the UK, Bokomo Foods has, making this acquisition the perfect marriage. Having been with Bokomo in the UK for almost nine years, CEO, Alk Brand, explains: "The acquisition has been very successful, and following a few significant investments, the plant received an upgrade and currently operates at the highest level of BRC and has Soil Association Organic status."
Describing the company's operation, Alk states: "The heart of our business is our very creative new product development ability as well as our flexibility and understanding of our customers' needs. We have launched various successful cereal options to many of our customers under private label names and have probably been driving the creativity and innovation in private label muesli and granola launches in the last two years with many ideas still currently in development."


He adds: "We are supplying every single top level retailer in the UK and we are also very active in the discounter market. We supply top end high quality cereals to premium retailers such as M&S but also cover the value end of the market. All our products are made under the highest level of quality assurance possible, with high quality raw material and in line with our very high nutritional standards. Recently we've launched many new products for various well-known retailers under their brand names. We have also launched a new and exiting range of top quality cereals under the Woodberry 's(a brand we own) name for the exciting upcoming retail chain, Home Bargains and under the Bokomo name in many smaller retail outlets. Our very high quality wheat biscuits are sold under the Sunny-Bisk brand and is listed in Asda and also in Spar stores in Wales and will soon be listed in other retail stores and wholesalers in the UK. In terms of launching new products, we will always take into account the latest trends and preferences in raw material and packaging material."
Being a company with a reputation for providing healthy breakfast products, Bokomo Foods is not about to jeopardise this, as Alk elaborates: "I think the challenges faced by the company are to continually look at new exciting products for the market, as people tend to get tired and bored of the standard products. We're always seeking opportunities in terms of product development in order to come up with new innovations. We play a very responsible role in the healthy eating trend and believe that every company will have to pull its weight in this issue, because consumers will have to be able to make more educated choices and availability is vital, which is why we, as a company, have taken a strong stance in this. Because of our strong belief, we continuously work on improving our product offerings to ensure that the best nutritional options are available and continuously work on methods to reduce sugar, salt and fat content, with the view to ensure our products are as healthy as they possibly can be. Salt, sugar and the five-a-day principle are probably the three areas that are of highest concern in most of Western Europe, which is why we decided to grasp any opportunities to reduce salt and sugar or, where possible, to remove them from our products. Furthermore, we are also looking at new products that would contain one or more of the five portions of fruit recommended.
"Here at Bokomo, we don't believe in sugar coating our products, drawing cartoon animals on the front of our boxes or filling them with novelty gifts. Why? Because we're aiming our products at people who want healthy, balanced products that taste great but with no gimmicks or surprises when they read the nutritional panel. It's a fact that the UK population is ageing – according to the Office of National Statistics, the over 50s now outnumber the under 18s by nearly seven million. That means that there are over 20 million UK consumers over the age of 50. It also means that there is a demand for no-nonsense, healthy, high fibre adult cereal – no tricks, no gimmicks; just wholesome nutritional food. In addition to our passion for healthy cereals, we also take our environmental responsibility very seriously and look to continue to work on sustainable packaging options."
Analysing the market conditions, he continues: "The market is being driven by a combination of quality, taste preference, health benefits and price. The market is dominated by big powerful suppliers of cereals, most of them big global brands. Due to the tough economic environment, the market's growth has slowed down significantly in the cereal categories. This tough climate will most certainly challenge all consumers out there and it is all about the available spend and what consumers can afford. Furthermore, the weakening of the UK pound sterling against the euro has made the importation of the raw materials we use in our products substantially more expensive.
"However, we are ambitious and with the backing of a very strong shareholder behind us, we would like to continue growing and will look at growing mainly organically, but with the right opportunities, through acquisitions.
The aim is to hopefully be substantially bigger with the potential entry in one or two other cereal types and new categories. We do realise we cannot compete with the big players out there so our focus will still be on remaining flexible, creative and with a tactical approach to opportunities."