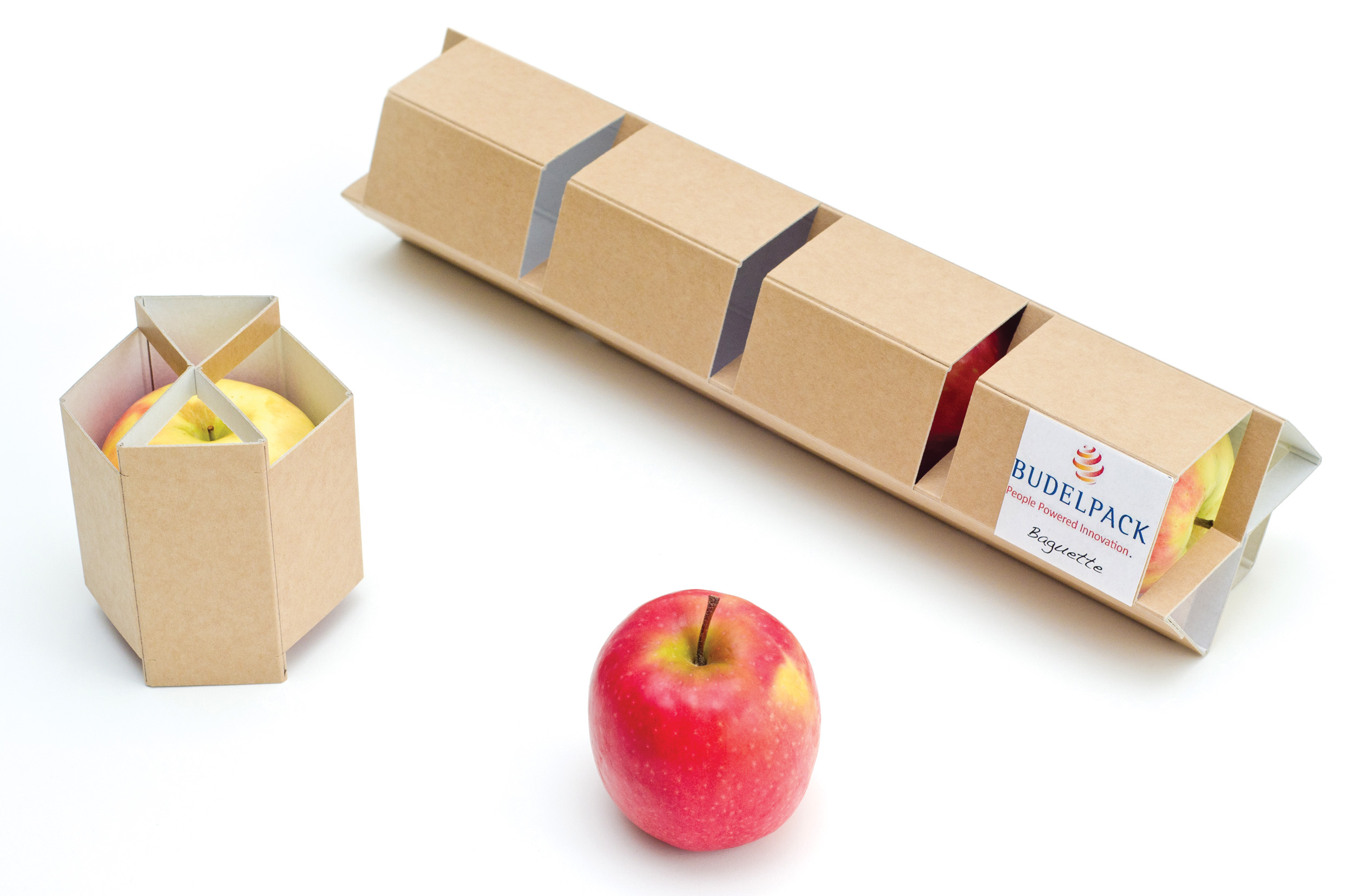 That's a wrap!
Budelpack today packages 200 million solid, liquid, powdered and granulated food products annually for customers who want innovative solutions and a forward-thinking approach to people powered packaging
Named after the town in which its history began, the Netherlands' first co-packing company Budelpack was founded by André Nieuwkerk at his confectionery factory in Budel as a contract packing firm for Mars in 1971. Since then, the company has developed into one of Europe's leading co-packers, as Peter Nieuwkerk, Managing Director of Budelpack, begins: "Budelpack is a group of companies that pack food, pet food and fresh products on behalf of third parties such as brand owners and manufacturers who send us their products. With our series of packaging equipment and machines, as well as our highly qualified personnel, we pack the products and ship them back in consumer units; this is our basic principle."
Having introduced more than 400 product innovations for food, pet food and fresh food since its inception, Budelpack has not only developed a leading reputation in the packaging industry, but has also garnered an enviable customer base that includes blue-chip organisations that own brands such as Wrigley, Nestlé and Heinz. In addition, it often works with manufacturers that produce items on behalf of other clients and direct retailers such as Tesco, J. Sainsbury and Marks & Spencer. Key to the company's reputation is its flexibility in packing, with bottles, cans, standard pouches and cartons just some of the options available to clients.
Although there is huge demand for packing companies in the market, Budelpack refuses to rest on its laurels and instead maintains its competitive edge thanks to a focus on innovation, both in packing and packaging, as Peter explains: "Innovation is not only a key strength for Budelpack, but is also a key necessity to have in the market. We approach innovation in two different ways, the first of which is to develop packaging innovations for the market as packaging is time consuming, expensive and there is a big risk that consumers won't buy the product itself because of the packaging. As an independent company that works for many different brand owners and manufacturers, we can spread the risk of package innovation across different customers, which means if a packaging innovation for customer A fails, we can still use the same development cost and packaging innovations for other markets. It is a strong advantage."
This way of operating results in new and innovative packaging coming onto the market, such as the 'Jiggle', which Budelpack created as an alternative to shaker bottles that are shaken up for pancake, muffin or waffle making. "The principle of The Jiggle is the same as the shaker bottle, in which the bottle is only filled to approximately 25 per cent with powder before the consumer adds a certain amount of water or milk before shaking. However, The Jiggle is an alternative as it is basically a flexible shake up pouch that you can also squeeze to make a better mix in comparison to shaking, which runs the risk of lumps in the bottle. It also reduces packaging material waste with 40 per cent and reduces logistical costs by eight per cent due its smaller size."
Mobile service
Meanwhile, within the packing segment of the business, Budelpack strives to create new business models for customers to lower logistical costs. For example, the company recently introduced a way of taking its personnel and machinery to customers through what it refers to as the 'On-Site concept'. "We bring the people and materials to where the products are, which massively reduces the amounts of pallets that have to be shipped back and forth," explains Peter. "In fact, it was in October of this year that we established a mobile version of the On-Site concept, where we have a mobile packing service that involves a wholly operational packing machine inside a trailer that we drive across the country to go onto our customers' sites. Essentially, we go on site, pack the products, close up the trailer and then move onto the next address."
Having visited 32 different locations in the first two weeks alone, and positive reactions to the mobile version of the on-site concept so far, the company anticipates this way of operating to grow in demand as other customers realise the huge flexibility benefits of this way of packing products.
On top of its factory and mobile on-site concept, Budelpack has further strengthened its logistical options following a partnership with FM Logistic, which enables the company to perform packing operations from any of FM Logistic' 85 sites across the globe. "This partnership allows us to offer reliable costs during a project as well as access to 85 locations, which means that, with our mobile solution, our facilities for customers are almost unlimited," highlights Peter.
Aware that an innovative organisation with strong logistics is nothing without an excellent reputation for quality, Budelpack has extremely high standards when it comes to its quality, most notably with regards to its stringent allergen control. "From a consumer perspective, one of the most well-known and feared allergens is nuts; alongside this severe allergen are milk or lactose, wheat or peanut allergens. However, when it comes to packing nuts in a factory when we are also packing nut free products, we must be absolutely sure that no trace of nuts will go into the area where nut-free products are being packaged. This is so people who are allergic to nuts can be absolutely guaranteed that the product they buy is completely nut-free; it is something they rely upon," says Peter. "As a primary co-packer in our situation, we have strict allergen control because an allergen such as nuts or lactose is an invisible thing; there could be a trace on your coat, shoes or in your hair that could be transported into a nut-free area. To overcome this challenge, we have re-clothing facilities where our personnel can change clothing in a clean or safe zone or nut-free zone."
Focus on quality
Indeed, high quality control is a major strength of Budelpack, which has a total of 32 different packing zones within its factory that all meet the highest quality and food safety requirements. These efforts have not gone unnoticed, with the company holding the FSSC-22000 certificate, SKAL BRC and IFS; it also delivers packaging solutions in line with both kosher and halal requirements. Furthermore, to maintain its focus on quality, the company regularly provides hygiene procedure and law & regulation training to employees, with personnel recently completing a 1.5 year E-learning programme supported by the Ministry of Economic Affairs. This programme focuses on structurally improving, among other things, labour conditions and production efficiency as well as pro-activity and active co conceptualisation.
Despite challenges in the market as companies are consolidated and food waste increases, Budelpack is certain to continue reaping the benefits of its focus on innovation and quality as it looks to create an 'any time, any place' way of operating. "To be able to perform primary packing services, whether on-site at our factory, together with a partner or while mobile at any time or any place is a key driver for us over the next few years," concludes Peter.