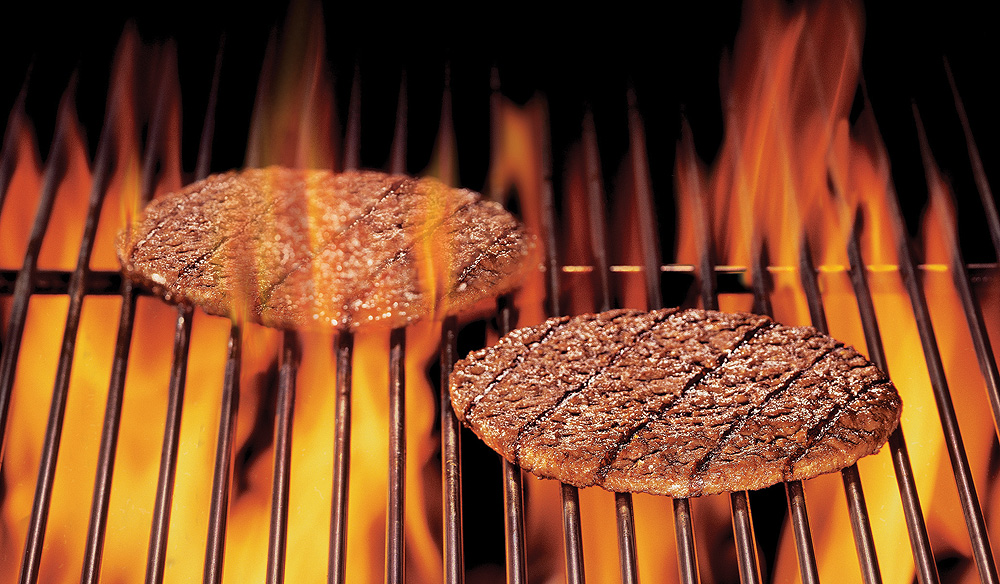 A whopping success
The Burger King brand in Germany has become renowned for authenticity and individuality, as Thomas Berger reveals
The Burger King Corporation (BKC) was founded in 1954 in Miami by James McLamore and David Edgerton. Following this, the famous Whopper sandwich was introduced in 1957 and it quickly became one of the best-known sandwiches in the world. Today, with the corporation's brand promise: 'Have it your way', there are 221,184 possible ways to order a Whopper sandwich around the world. Burger King now operates more than 11,300 restaurants in approximately 70 countries.


Burger King in Germany opened its first restaurant in Berlin in 1976. Thomas Berger, division vice president for central Europe comments: "The development of Burger King here in Germany is a real success story. There are now more than 600 restaurants throughout the country with 75 per cent being owned and operated by independent franchisees. In 2007, we opened 85 new restaurants and now the company has over 140 franchise partners and more than 20,000 employees in the German Burger King System. Over 720 of these staff members are apprentices and in 2007 Burger King in Germany created the highest number of jobs in the area of quick service restaurants, as the magazine 'Wirtschaftswoche' reported."
One of Burger King's most important tasks is to ensure that the business is continually meeting its customers' needs. In order to achieve this, the organisation has a research and development team dedicated to product improvement. Thomas explains: "Product innovation is one of the cornerstones of the success of Burger King and we will continue to delight our customers with high quality, tasty, flame grilled products. We have specialists who are responsible for market research and product development. This team consists of experts from different functions, such as marketing, quality management, purchasing and operations."
The business' R&D team gets inspiration from a variety of areas. Thomas continues: "We talk to our customers, keep an eye on nutrition trends – not only in Germany but also on an international level – evaluate market research and have an open mind to all ideas, including those from suppliers. We are constantly watching the market and looking for concepts to be able to surprise our fans with new and exciting products."
He adds: "As a result, Burger King is 'the' place to enjoy real American burgers. In addition, to ensure every customer gets the freshest product possible, we have set up a new concept called 'Made fresh only for you'. For example, Whopper sandwiches are made fresh every time a customer orders one – none are made for stock."
Germany is one of the strongest growth markets for the Burger King brand in Europe and during 2007 the organisation met its targets. Thomas comments: "On average we open 50 to 60 new restaurants per year. Our success is based on a convincing concept: Burger King restaurants serve high quality food, made of fresh  ingredients, at a reasonable price and with a quick and friendly service."
In order to produce such high quality products, the company places a strong emphasis on the quality of ingredients it uses. This is one of the highest principles at Burger King, which is supported by clearly defined standards and suppliers who share the business' ideas. The team in Germany, which is responsible for quality assurance, uses strict rules for the auditing of suppliers. This team, which consists of food chemists and technologists, works closely with suppliers to ensure compliance. Furthermore, the company also requires detail reporting from all sources on every ingredient used.
The company's overall outstanding service is further complimented by the business' brand promise. Thomas Berger explains: "'Have it your way' was launched more than 30 years ago and it means our customers are served great food the way they want it. This concept is unique throughout the quick service restaurant industry, as we add individuality and variety to our menu. We offer our guests a choice in size, side dishes and condiments – just the way they like it. Where else do customers have such great choice?"
The success of Burger King shows that customers really appreciate the 'Have it your way' promise. This concept is currently offered in 69 countries around the world. For example, in Japan the Whopper is available with teriyaki sauce instead of ketchup, and in Israel it comes with chopped garlic. In addition to these specialised offerings, Burger King in Germany is constantly focused on product development, as Thomas Berger explains: "Our target is to continually offer our customers innovative, great tasting products, at a good price. With this in mind, our wide range of products in Germany will be extended in the near future by new developments, as well as attractive limited time offers. For example, we have recently added spare ribs to the menu for pork enthusiasts. Furthermore, we are currently in the planning phase for a new revolutionary product in the area of fast food."
A recent Burger King limited time offer is the Mountain Burger, which was launched several weeks ago. This comes in three different varieties – the Blue Cheese Mountain, the Rocky Cheese Mountain and the Smokey Barbecue Mountain. These different ranges provide customers with a premium taste – crispy bacon and aromatic cheese specialities combined with the unique flavour of Burger King's flame grilled beef burgers.
In addition to standard product development, the organisation plays a responsible role in the healthy eating market by positively encouraging its customers. Thomas comments: "The most effective way to get people to follow healthy lifestyles is through positive encouragement, not by restricting their freedom of choice. Burger King recognises that any effective health solution requires attention to lifestyle, particularly personal involvement in physical activity, as well as a nutritionally balanced diet. One way the company fulfils its customers' wishes is by giving consumers choices through the 'Have it your way' promise. With the versatile product selection, everybody finds a product to match their tastes and needs – from the King Delight range, which includes three different salads and a chicken wrap with less than five per cent fat.
"'Have it your way' allows customers to tailor their meals to suit their dietary requirements. For example, a salad can be chosen as a side dish instead of fries and water instead of a soft drink. In addition to this, we have recently joined ten other food and drink companies to sign a European Pledge committing us to change the way we advertise our products to children. Burger King will now only advertise products, which meet stringent nutrition criteria, to children under the age of 12. Therefore, we are helping both children and their parents to make healthier choices. This commitment is the first of a set of measures that the business will undertake in respect to child and adult nutrition," Thomas adds.
"It is through this commitment to its customers that Burger King in Germany has been so successful. Looking to the future, Thomas comments: "We plan to grow continuously over the next few years as we have in the past. Furthermore, as a result of changing lifestyles, increased mobility and people spending more time at work, we believe this sector is going to grow even further. The Burger King brand is well-positioned, with its unique flame grilled burgers and the 'Have it your way' promise, to optimise these future opportunities."
He concludes: "With continuous product innovations and excellent restaurant ambience, the Burger King brand has become renowned for authenticity and individuality all over the world. Our success is built on five components: best service, best products, best restaurants, best communication and best employees. We are constantly working on these elements but we can only reach our goals by working together with the whole Burger King family, including employees, franchisees and suppliers. We will keep on pulling together and with commitment and passion I am very optimistic that we will reach our goals."