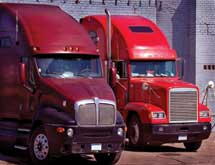 Meat is something most people eat regularly as a central portion of their dietary intake. So when community groups in northern Alberta want to raise money by offering something people eat regularly, they turn to Calahoo Meats Ltd.'s fundraising products.
"It's a set price for a package – not a whole lot of companies offer meat," says Ken Berube, general manager and president. "We started this about 12 years back. Ever since we started getting into it, we see some groups coming with the meat products.
"It started through our sales team," Berube remembers. "It was just one of our salesmen who started it with a person he knew in our community with just one product at that point in time. Then, all of a sudden, it grew into other products, and we decided we would put a package together and try to promote it a little.
"It's just another sales tool," he emphasizes. "We try to promote a lot of fundraising in the community. We try to offer them something different. It's a good package for them."
He estimates the fundraising packages are approximately 10 percent of his margin-sensitive business. It even has resulted in some over-the-counter business from customers who still want the meat after the fundraising is over.
"We do cater to the consumer if they come in – we just don't go house-to-house," Berube says of his wholesale business. "We get other business from the fundraising."
Berube concedes that margins have been tight in the food supply business. "Everything has been really price-conscious," he says.
The economy in the Calahoo area is mostly driven by oil and gas exploration, agriculture and business conditions in the United States. "Alberta feels it when the U.S. feels it," he says of economic slowdowns. "Because we do a lot of oil and gas, when their economy was a little tight, we felt it, too."
They Have It All
The majority of Calahoo Meats Ltd.'s business is supplying everything a restaurant, store, cafeteria, hospital, mining camp or other institution needs. This includes not just beef and pork products, but fruits, vegetables, baked goods, juice, even janitorial supplies. He thinks most of his competitors do not have the range of products his company does.
"Everybody else dabbles in their special niche in the market," Berube declares. "Our niche is that we carry everything. We look at all the markets, whether big or small. They can get everything from us. Everybody stresses the one-stop shop to me. If you're only dealing with one or two suppliers, you have got a little bit more free time to run your business."
For many of Calahoo Meats' customers, simplifying the buying process pays dividends for them. "We don't do any chain accounts, but we do service the camp industry," Berube notes. He would like to capture more of this market, which involves supplying laborers in remote, temporary camp locations for mining oil and natural gas in northern Alberta with all their needs.
"We don't do a lot of high-end restaurants," Berube states. "We specialize in burger steak houses. We do pretty good business in them. I like to think we have a really good burger and a great steak.
"If some business wants a certain size burger or a certain mix, we're flexible, even on steaks," Berube says. "We cut them to the way they want them. We can do custom work – that is a competitive advantage."
Berube sees the industry moving toward more labor-free product. "Nowadays, we don't find that the restaurants have the qualified staff they used to, so you go to a lot more prepared foods, more microwaving and reheating," he observes. "Everything including desserts is take-it-out-of-the-box and serve it. Everybody is developing precooked stuff. That's the whole industry."
Berube is planning geographic and product expansion. He plans to pursue a federal inspection so Calahoo can be certified to expand beyond Alberta, to which the company's provincial inspection certification restricts. He also is considering expanding different lines, such as offering a line of coffees instead of a few types. "Hopefully, it's still around for generations to come yet," he says of his company.