True value
Agility and flexibility have been pivotal in ensuring the survival of organizations over the past few years. Industries have been burdened with the volatility of the pandemic and a shift in the type of service customers expect; only firms who have adapted practices to suit these changes have been successful.
However, the evolution of how these businesses run would not have been possible without the workers' compliance, many of whom have gone above and beyond to keep their industry afloat. This has come at the cost of severe disruption to employees' daily lives, as they have filled gaps where needed, often at short notice or with little time to prepare.
A recent study from The Workforce Institute at UKG on employee concerns around the workplace after Covid, revealed that more than half of UK workers have seen hours increase since the pandemic commenced, heightening the risk of fatigue and burnout. It is the responsibility of businesses to prevent this from happening and incentivize employees to stay, even if workloads increase.
To do this, businesses must show empathy. They should try to understand the specific preferences of individual workers, balancing employee welfare with the demands of meeting client expectations.
Workforce management and HR technology are beneficial instruments for sculpting a secure and harmonious working environment. Intelligent automation of people management methods can minimize the effects of burnout and enhance workers' lives. After all, a motivated and untroubled workforce is in everybody's best interest, as engaged employees will be more productive and provide better customer service, boosting business profits.
Reaching out
According to recent research on the importance of investing in the voices of employees , businesses are 88 percent more likely to perform well financially when employees feel listened to by their employers. The diversity of roles within many industries increases the importance of constant connection with workers, especially when managing safety, wellbeing, and compliance.
As well as allowing employers to share updates with employees, workforce management and HR Service Delivery solutions provide a means for organizations to check in on workers regarding health and wellbeing. 'Attestation,' a feature of workforce management applications, delivers customizable surveys to employees when they clock in or out of their shifts. This captures valuable information such as their physical health status, whether they are happy and fulfilled in their role, if they suffered any incidents at work etc. Such tools – and the insights they gather – enable businesses to take the necessary steps to address the issues affecting burnout and retention.
Essential company information can also be pushed to employees via their mobile devices, connecting all colleagues, even if they are not physically present in the workspace or do not have a company email address. Such efforts to maintain contact with employees provide a robust platform for building trust, respect, and transparency.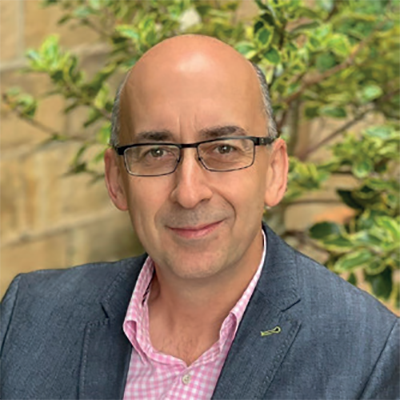 Constructing the perfect schedule
Employee dissatisfaction is likely to lead to poor productivity, jeopardizing the quality of your organization's service. This will be compounded by a struggle to retain workers who won't stick around if they feel unfulfilled, emphasizing the importance of employers offering flexibility. As a result, businesses must consider the individual needs of employees to hold onto workers and prevent burnout.
The same research around employee voices highlights the importance of employers getting their scheduling correct, as 59 percent of workers cited a poor-work life balance as a contributing factor in their decision to leave their job.
The ideal schedule should align accurately with customer demand, workforce skills, certifications and availability, labor budgets, labor rules and regulations, and employee contracts, while factoring in the possibility of burnout. For instance, the role's physicality, length of shifts, and physicality of the worker should all be considered when planning a schedule. Additionally, schedules should account for individual employees' specific needs and preferences, such as where and when an employee can work. A spreadsheet cannot achieve all this; managers need tools that work more smartly.
Fortunately, the latest workforce management solutions are developed to fix scheduling issues at the push of a few buttons. They leverage Artificial Intelligence (AI) and Machine Learning (ML) to simplify the processes of forecasting customer demand and building balanced labor schedules. With the implementation of this technology, managers can quickly and efficiently build schedules that reduce burnout and keep employees happy.
A well-built schedule is a pillar of employee retention, as it helps workers feel listened to and valued, giving them a reason to stay and not chase small wage rises.
The importance of flexibility and autonomy
The word 'flexibility' has added meaning in the wake of the pandemic. It has highlighted a change in the attitudes of both sides of organizations. Autonomy and flexibility have become essential facets of working life for many employees, who are happy to quit and move elsewhere if this is not being offered. Furthermore, empowering employees and giving them greater flexibility is also in the interest of businesses, as this can help align resources with demand, and control labor costs.
Giving workers self-service access to HR and workforce management tools empowers them to take control, improving communication and leaving employees feeling valued. Additionally, it can reduce the administrative burden on managers, meaning they will have more time to spend implementing ideas that will add genuine value to the business.
As well as recording worked hours and attesting to health and wellbeing, mobile workforce management apps enable employees to book leave, swap shifts with colleagues, request additional shifts, view timecards and balances and payslips through self-service actions. If outdated manual methods are used instead, all these actions will involve either HR, payroll, or managers, which is an inefficient and costly way of operating.
Affording employees autonomy through adopting HR and workforce management technologies helps them take greater control of their lives and work. As a result, they will feel more valued, engaged, and inspired. It is very often the case that happy employees deliver greater productivity, better customer service, and stay longer with organizations. Consequently, all businesses should implement this technology – regardless of size – if they wish to improve performance.
Ultimately, workforce management and HR technology are handy tools for listening to employees, ensuring they are being treated fairly, and making them feel valued. This encourages retention, as workers want to know that their employer has their best interests and cares about their individual needs. In turn, happy and engaged workers will raise their level of performance, strengthening the business' overall performance. For these reasons, the solutions detailed above should benefit organizations at every level.
For a list of the sources used in this article, please contact the editor
Neil Pickering
www.ukg.co.uk
Neil Pickering is Industry Manager, EMEA at UKG. At UKG, our purpose is people. Born from a historic merger that created one of the world's leading HCM cloud companies, UKG's Life-work Technology approach to HR, payroll, and workforce management solutions for all people helps more than 70,000 organizations around the globe and across every industry anticipate and adapt to their employees' needs beyond just work.