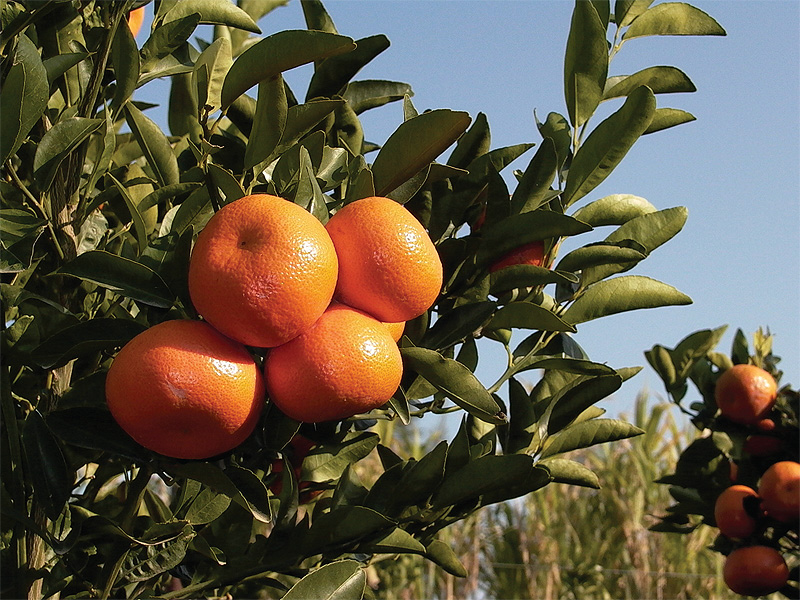 Dew fresh
Capespan is an international leader in delivering world-class product and service solutions to global fruit trading partners
Capespan supplies an astounding variety of produce. In fact, about 54 million cartons of product are delivered annually in 44 countries on six continents to its business partners, including the top 30 global retailers. In this way the company enables more than 1300 producers to fulfil their global supply objectives.
In the UK, Capespan Ltd delivers globally sourced deciduous citrus fruits as well as salads to top UK retailers, processors, government and caterers throughout the year. Although its history and origins began with South African produce, today this country supplies just 35 per cent of its fruit supplies.


Supported by decades of experience, Capespan Ltd offers an efficient and innovative service, as well as identifying sustainable business solutions for producers and business partners. This is supported by vertical integration in the supply chain, excellent facilities and superb quality management.
The company's principal office is based in the port of Sheerness, Kent on a dedicated quay with cutting-edge cold storage and pre-packing facilities. Ancillary regional processing facilities also form part of its business.
Pride of place in its unique logistical services goes to its 'least cost' distribution solutions. At Sheerness port, it has temperature-controlled pre-packing facilities and 21,000 random access cold store pallet places. Minimising handling, transport and costs, fruit can be processed, stored and delivered directly to its business partners, in the most efficient manner possible. This port facility handles 15 million cartons a year from 280 vessels. It despatches up to 1000 pallets a day from 64 consolidation lines and 18 loading bays, while delivering to 25 retail distribution centres and 17 regional markets.
In addition, Capespan works with a group of Kent-based hauliers that runs a cost effective distribution chain service in temperature-controlled fleets. All facilities are accredited to the BRC High Level standard.
As the company frequently sources products from suppliers in less advantaged locations across the globe, Capespan has invested in upliftment programmes for South African fruit workers since 1990. Five per cent of its profits are used to develop the Capespan Foundation's groundbreaking work with worker communities. The Foundation's work culminated in the first Fairtrade-accredited fruit exports, and to date, a wide range of Fairtrade produce types have been marketed by Capespan throughout the world.
One of the greatest strengths of Capespan is the brand power contained within its portfolio. For example, Outspan is more than 75 years old and represents great taste and quality – indeed, only citrus fruit that meets the most exacting quality specifications is permitted to bear the Outspan label. The range includes oranges, grapefruit, lemons and easy peel citrus, and the Outspan brand has become synonymous with premium quality citrus to generations of discerning fruit lovers all over the world.
Another well-respected brand within Capespan's stable is Cape, which has become one of the world's most reliable and respected names. In the lush orchards of South Africa's Western Cape Province, grapes, pears, apples and many other fruits in the deciduous family ripen naturally under the warm African sun and are among the finest examples of their species grown anywhere in the world. Cape now offers almost 160 different cultivars of apricots, peaches, nectarines, plums, grapes, pears and apples. The Cape brand represents constant high quality and service.


In addition to brands familiar to a UK audience, Capespan also offers the Goldland brand, which is one of the oldest and most recognised South African fruit brands and has become a preferred citrus brand in the Middle East and parts of the Far East. It represents excellence in both service and fruit quality. Goldland growers are committed to quality and the brand is supported through a strong promotional campaign.
Alongside this tradition of establishing high quality, trusted brands, Capespan also prides itself on staying a step ahead of the market, and even anticipating and addressing evolving market and consumer dynamics. To this end, the company now offers a range of attention-grabbing products, including Grab & Go Snack Packs, ClemenGolds, Fairtrade, Grape Pouches, Apple and Grape Snack Packs, Cape Fruiteezi and The Cape Juice Drink range. Plus, Capespan is constantly working on new brand ideas, some of which fall outside the traditional grocery market, such as toiletries.
It is clear that Capespan prides itself on providing only the freshest products at the highest quality, and in innovative formats if required. A reflection of this dedication to excellence is the 2010 Re:fresh 5 A DAY Supporter of the Year award that it won in May 2010. This makes it three trophies in consecutive years for the UK operation.
The 5 A DAY Supporter of the Year recognises the organisation, company or individual that has made the greatest contribution to support the healthy eating message over the last 12 months.
Capespan trading director Martin Dunnett commented: "To again walk away with the silverware is just reward for Capespan International's continued drive to set the pace in one of the world's most developed and challenging markets. It's certainly great to receive recognition for our hard work and commitment to add value for our customers and the fresh produce industry as a whole over many years, but particularly during the last 12 months."