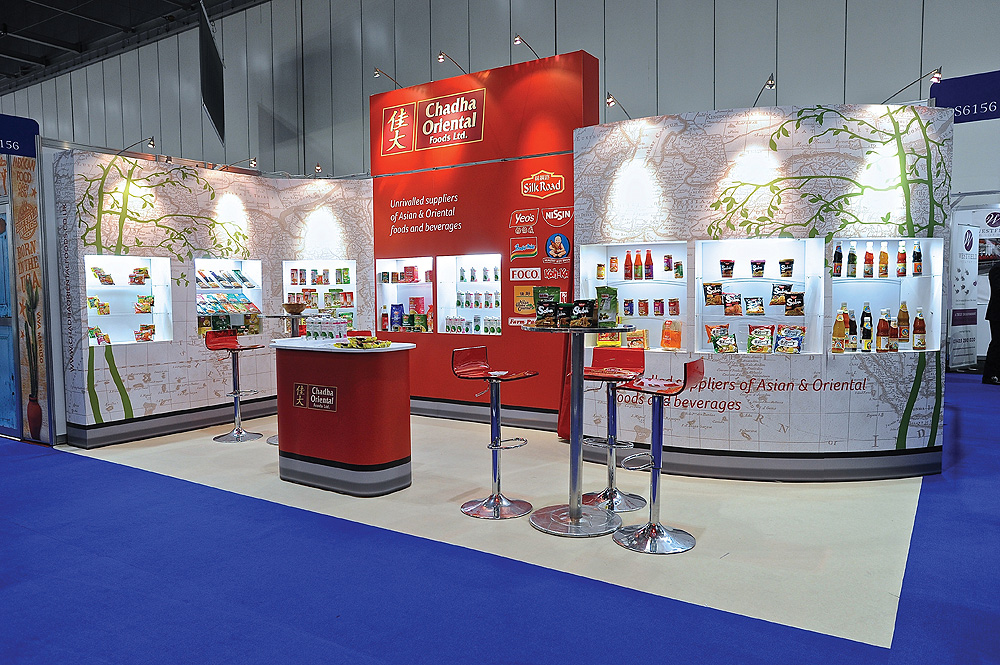 A taste of the east
Chadha Oriental Foods has already earned success and a strong reputation in the UK's ethnic market, and the company is now eyeing the mainstream market as an exciting opportunity to provide further success for some of the Far East's leading brands
Founded over 30 years ago, Chadha Oriental Foods has grown to become a leading importer and supplier of authentic oriental foods to the UK's retail, wholesale, food service and industrial markets. The company is part of the Jamaican Grace Kennedy Group (active in the Caribbean, US, UK and West Africa), and one of three companies operating under the subsidiary, Grace Foods UK. Its sister companies are Enco Products, founded in 1933 and now one of the UK's leading Afro-Caribbean food and drink suppliers, and Funnybones Food Services, which has served the UK catering industry with 'TexMex' ingredients since 1994.


"We focus on representing leading brands from the Far East and supplying the UK markets with authentic products and brands," explains buying director, Faizal Fulat. "In terms of our core customer base, we traditionally serve the Chinese oriental market." Leading oriental retailers, wholesalers and cash & carries such as Wing Yip, Loon Fung and Hoo Hing are present on Chadha's client list, which covers the UK and Republic of Ireland.
Faizal also notes the recent growth in 'mainstream' popularity: "With supermarkets in the UK now recognising that more ethnic customers are using their stores for their weekly shop, the last five years has seen oriental foods doing very well in this area. Indeed many have created 'world food' sections which offer authentic brands to these new consumers. Of course this also means that non-ethnic consumers walking the aisles are being exposed to such products, and many have a acquired a liking for them."
The strengths of Chadha in the UK are threefold: reputation, portfolio and service. The company has built up a first-class reputation over its 30-year presence in the market. "Our customers have high expectations from us and this has supported our growth," adds Faizal.
The second strength lies in the quality of brands present in the company's portfolio. Chadha has partnered with some of the most well known brands in the Far East, including Yeo's from Singapore and Malaysia, Nissin – the world's largest noodle manufacturer, Healthy Boy – Thailand's leading seasoning sauce brand, IndoMie, Koh-Kae and Foco, to name but a few.
Chadha's success has been built upon strong supplier relationships – some standing for over 20 years. "They're not just 'buy and supply' relationships – our suppliers are our partners," emphasises Faizal. "They put their faith in us to market and distribute their product effectively in the UK market."
The third strength securing the company's competitive position in the market is the service Chadha delivers. "For truly effective sales and distribution throughout the UK and Ireland, customer service has to be at the forefront of business. We provide our customers with a top portfolio of brands and products at competitive prices, and a level of customer service to match," highlights Faizal.
These strengths put Chadha in a favourable position to expand its customer base into an increasingly competitive mainstream market. "As we see it," he continues, "consumers are now becoming more 'au fait' with ethnic foods. They're looking for provenance and quality, and we believe our brands will meet these aspirations."
Outside of retail, Chadha is also active within the UK's food service market although, as Faizal explains, the company does not attempt to compete with its own customers. "We ensure that the products are made available to all of our regional wholesalers and cash & carry customers. Then – utilising our food service database, which includes over 4000 restaurants and takeaways throughout the country – we conduct an active marketing campaign through direct mail and newspaper features. We make sure that chefs and buyers are familiar with the products, and conduct various promotional activities encouraging them to visit the wholesalers. This strategy has really worked well for us."
Looking forward, Faizal sees a wealth of opportunity in both ethnic and mainstream markets. "Markets are becoming more competitive and this is only going to continue," he says. "However I think – with a successful formula that focuses on our brands, expertise and strengths – we are excellently placed to ensure that our customers are served as they require, and that our brands are well supported."
As for Chadha's longer-term strategy, Faizal concludes: "Quite simply, it is to grow."