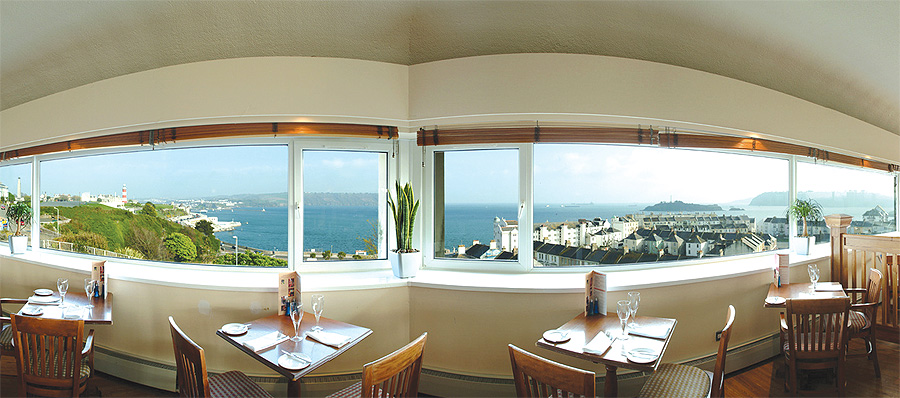 Room for growth
Operating under the brands, Comfort, Quality, Sleep and Clarion, Choice Hotels Europe a leading hotelier
With over 300 hotels in Europe, Choice Hotels Europe (CHE) offers franchise partners a world-class business opportunity to enter into the hotel industry. The company is part of the global franchise chain, Choice Hotels International, a 60-year-old group that has grown to include a network of over 5000 hotels worldwide. Since 1997, CHE has taken responsibility for its own operation, holding the rights to develop its four brands across Europe.
The company and its franchisees have recently embarked on its most ambitious refurbishment and development programme to date, investing more than £35 million in a range of projects that cover all four of the brands. Chief executive David Cook explains: "We are improving the quality of the hotels to ensure we continue to meet the required criteria for each brand. By raising £20 million in the City we have been able to accelerate our development and begin the remodelling of our existing portfolio."
Speaking to Food Chain in September 2005, David outlined the company's focus on developing its Sleep Inn brand, a premium economy hotel that provides superior bedrooms with limited services. Commenting on how this has progressed, David says: "January 2006 brought an opening in Derby, taking the number of Sleep Inn's in the UK to six. We also have developments in Birmingham, London, Doncaster and Shrewsbury, which are all due to open between now and March 2007. We have a target of reaching 60 within the next five years, and currently have three that have been approved by the board, with a further 15 that are at various stages of the approval process."
While the key to the Sleep Inn brand is the bedroom design, recent developments have seen further attention given to the food and beverage service. David comments: "In the past, limited service hotels didn't have a food offering, or just provided a continental breakfast, but we offer a cooked breakfast and an evening café-bar selection of around 20 meals. However, the most important area remains the bedrooms because they are targeted at the business or leisure traveller, and they want a large air-conditioned room, with Wi-Fi, en-suite and similar facilities."
Recent branding investments have not solely focused on Sleep Inn, with the premium economy brand, Comfort Inn, receiving a revamp. David says: "The image was quite dated, so we decided to brighten it up, however the hotels can not change to the new branding until they meet the required criteria. This process is still ongoing and is proving successful with more and more franchisees converting to it."
The long established Quality brand is also undergoing development, with the mid-market hotels being upgraded with Wi-Fi, air conditioning, and remodelled bars and restaurants. David comments: "We recognise that it is not just the bedrooms that need to be brought up to a consistent standard. People eat differently in hotels than they used to, which makes it important that the service and menu offering is commensurate with the facility. In a three-star hotel customers tend to want a more casual dining experience, with the option of eating alone in their rooms. Our remodelling process includes reducing the size of restaurants and increasing the bar areas, or removing the restaurant completely, with the menus aimed at the modern traveller."
Explaining the importance of providing the right food service to meet the surroundings, David continues: "Many of the Comfort Inns do not serve evening meals if they are located in an area with a lot of restaurants or bars, instead they make recommendations to the guests. We are also going through a process of refining our food selection to ensure that we meet customer desires and avoid menu fatigue. Due to the different clientele attracted at our four-star hotels, we do still provide a fine dining area with full a la carte menu at our Clarion brand."
Outlining the plans for the future, David says: "We are always looking for more mid-market hotels, with the main development profile focused on Sleep Inn. Sleep Inns have a very specific room size that does not lend itself to conversions, so they tend to be new builds, whereas Quality Inns are more likely to be existing properties. We are also on the look out for new Comfort and Clarion Hotels across Europe."
The UK is CHE's fastest growing market, and with over 100 franchises it is seen as a critical part of the future. Explaining how the company has adapted to meet the challenges it faces, David says: "To keep this expansion plan moving at speed we have changed our management structure, bringing in a development director specifically focused on Sleep Inn, and another looking specifically at the UK hotel operations."
While developing the hotel facilities, David emphasises that staff levels are also being improved: "We have put in place plans to develop our staff, as we ensure that our service level meets the same high quality as the facilities. As a guest you expect to receive a consistent service across the group, and it is important that we meet these standards to ensure good value for money."
With a significant programme of investment combined with its training scheme, CHE is on target to reach its target of dramatically increasing its range of Sleep Inns.
David concludes: "Now that we have got the financial backing to make a mark in the market-place, our biggest challenge is to make sure that every body recognises our increase in quality."