Thirst things first
A distributor for major suppliers like Molson Coors, Heineken, and Mike's Hard Lemonade, Coastal Beverage Company has found great success in valuing people and relationships above all else
A mainstay on the East Coast of the United States for more than 60 years, Coastal Beverage Company (CBC) is responsible for the distribution of some of the nation's favorite beverages. From Corolla to Calabash and east of Interstate 95, the North Carolina-based firm serves 38 counties across 85 delivery routes and benefits from relationships with more than 35 of the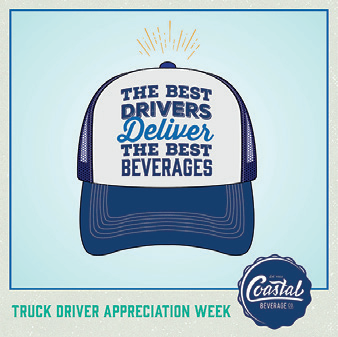 USA's best beer, wine and non-alcoholic beverage suppliers.
"At CBC, we are brand builders, not brand collectors," declares Vice President of Sales & Marketing Frank Hurst. "We have a very strong portfolio and we always keep our eyes open for new opportunities with new supplier partners. In this business, if you don't have good brands and good supplier partners, your products won't sell; that's why we aim to build strong, lasting connections with some of the best suppliers around."#
A partner for major breweries, including Molson Coors, Constellation, Yuengling, Mike's Hard Lemonade, and New Belgium, to name a few, CBC has grown substantially during the last decade. In a market that was previously dominated by brewery giants such as Anheuser-Bush, Miller and Coors, a renaissance of innovation, largely driven by relatively new suppliers such as Mike's Hard Lemonade, New Belgium and a host of smaller craft suppliers, has completely changed the landscape of the adult beverage category. CBC's ability to recognize this change and willingness to invest behind new segments, has allowed the firm to take advantage by partnering with some of the most visionary and innovative suppliers in the industry.
"Over the last five years, many of our great supplier partners have entered into the seltzer side of the business and we have partnered up with a couple of innovative new brands like White Claw," explains company President Tee Nunnelee. "Seltzer wasn't even a category five years ago, but now it is one of the more dominant sub-sectors in the whole industry.
"I have to give a lot of credit to all the distributors around the country who have made the investments necessary to encourage continued innovation in the beverage sector," Tee continues. "I am also proud of the way we are always able to adapt. Without our ability to pivot and adjust and make these brands work, we wouldn't be as successful as we are."
A recipient of multiple industry performance awards, most recently Mike's Hard Lemonade's Distributor of the Year Award in 2019, CBC's enduring appeal is driven by its ability to build and maintain strong, meaningful relationships. This was again highlighted in January when local North Carolina brewery NoDa decided to partner with CBC. "NoDa is one of the fastest growing craft breweries in North Carolina and any distributor would be proud to include them in their portfolio. We're honored and humbled NoDa chose Coastal to represent their distribution needs in eastern NC," said Tee.
"Any time we reach out to a potential supplier partner, or they reach out to us looking for a wholesaler, we do our due diligence on both sides," Frank reveals. "We want to understand their culture. Does it fit with the ethos the Nunnelees have developed at CBC over the last 60 years? Is it a brand that will bring value to our portfolio? Can we give that new supplier the attention and the effort that their brand deserves? It's a very elaborate, in-depth process.
"At the end of the day, this is a relationships business, so once a supplier partner is on board with us, we work hard to ensure we both achieve our goals. We meet regularly with partners, focusing on collaborative conversations and business plans because it's vital that we know what's working and what's not working. There is a lot of mutual respect and we are constantly giving and receiving honest feedback."
Employee-first
CBC's approach to relationship-building is a reflection of the culture Tee, and his father and grandfather before him, have been able to establish at the business. CBC values team members as its greatest asset, and consequently, continues to empower and invest in them.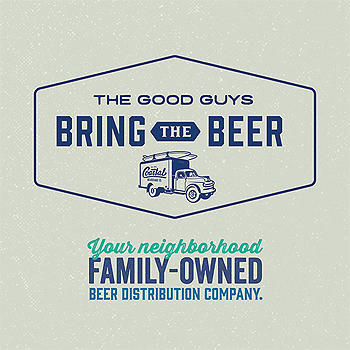 "We have an employee-first culture at CBC – I'm not sure how you run a successful business without one!" Tee asserts. "We are constantly searching for ways to improve our employees' work/life balance. Four years ago, the company embarked on a massive restructuring touching the delivery and warehousing functions of our business. The result led to a four-day work week for delivery and warehouse team members. Any time you can gain efficiency and productivity while improving work/life balance for your team members, that is a win and that is what we accomplished," said Tee.
"Similarly," Tee adds, "we recently built a new warehouse in our Wilmington market and every decision involved how it could improve the quality of the work day for our team members. "We now have a basketball court, a tennis court, a gym and a comfortable break room with a relaxed environment. Our entire focus around making these investments was to ensure our team members felt appreciated and supported. Great brands can only take our business so far. We need a motivated and appreciated work force to get us where we want to go and hopefully our new facility will help us in accomplishing that."
As a direct result of CBC's employee-first ethos, the company possesses a commendable retention rate and a large collection of long-tenured employees. With the company growing, Audrey Robbins-Bledsoe, Vice President of Human Resources, and her team, have helped supplement CBC's headcount expansion to fit the needs of the business.
"We recently made the strategic decision to significantly increase headcount in our sales and merchandising departments, but as always, we have been very careful to hire only great people who understand and fit into our culture," she remarks. "In return, we care about our employees and want them to succeed. The sky is the limit for anyone who is willing to put in the hard work."
Coastal culture
An active presence in forging the company's destiny, CBC's leadership team is used to rolling up their sleeves and working hard to improve the business from the ground up. No matter what the future brings, the company's dedication to its customers, supplier partners, employees and local communities will remain a central tenet of how it operates.
"We take pride in this business being a force for good," Tee explains. "Our company has a long history of giving back to the communities where our team members live. It is another part of our company's culture that was spirited by my grandfather and continues to this day. Whether it be raising money for a community library or supporting the Wounded Warrior Project, we're honored to be a part of supporting charities that will positively impact the communities we service. We are currently involved in a campaign to raise money for the North Carolina Marine & Estuary Foundation. For every case of White Claw and Pacifico sold in the month of June, we plan to give back $0.20. We hope this will lead to a $30,000 gift to help the advancement of the foundation. It's just another way for us to give back to the communities we serve."
Over the next decade, CBC hopes to continue growing, while maintaining its position as a distributor-of-choice across North Carolina. With a finger perpetually on the pulse of the market as part of its search for new opportunities, acquisitions and innovations, the company hopes to transform the sector with its refreshing approach and "Coastal State of Mind."
"Our success, and the success of our partners, over the past 60 years has been facilitated by our strong Coastal culture and our ability to find good people who can drive home that particular message," Tee states. "It's been a very successful formula thus far and I think it will stay that way well into the future. From our perspective, we'll just keep doing what we are doing, managing our position in the market and preparing ourselves for the next challenge."
www.coastal-bev.com