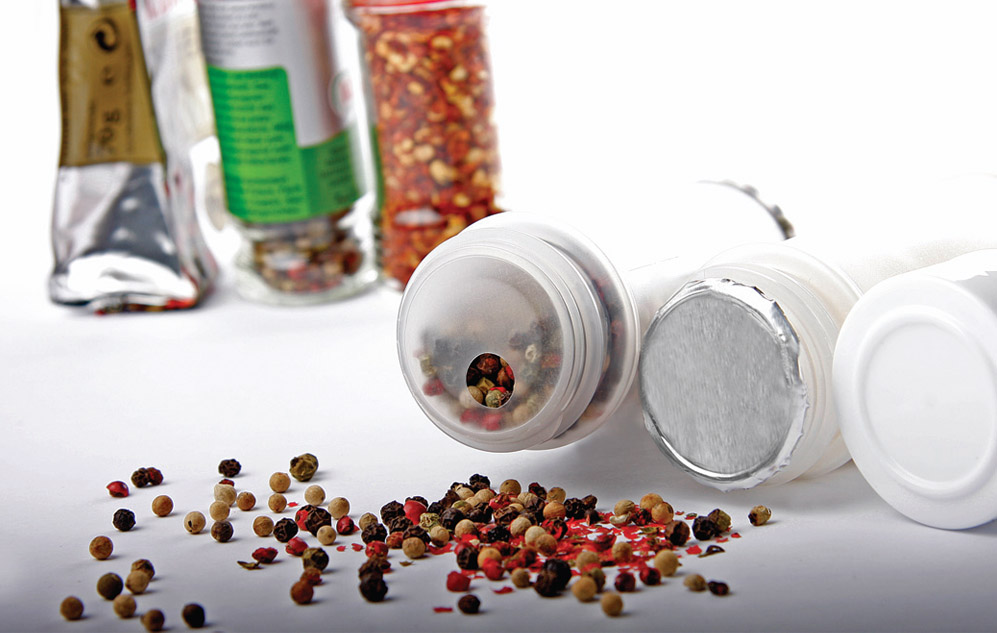 Neat package
Already one of Europe's most significant manufacturers of flexible packaging, Constantia Flexibles is looking to take this reputation into new parts of the world
Constantia Teich is a developer, manufacturer and supplier of flexible packaging materials based at a purpose-built facility at Weinburg, Austria. It is the largest company present in the global Constantia Flexibles, working closely with the dairy, food and processed meat industry. As part of this wider group, Constantia Teich has established itself as one of the most innovative and respected names in flexible packaging materials.


Director of sales and communications Gerhard Cislinsky introduces the group and Constantia Teich: "Constantia Flexibles is a globally active corporation, offering professional and innovative solutions to customers around the world in industries such as human and pet food production, beverages, and pharmaceuticals. Currently there are approximately 5400 people employed across the 51 companies of Constantia Flexibles and Constantia Teich is its largest production site with approximately 900 employees.
"Our primary raw materials are aluminium, paper and plastic, which are used to manufacture innovative and high-quality products for use in by the dairy, confectionary, human and pet food sectors as well as international pharmaceutical companies. Special features of Constantia Teich are its stateof- the-art aluminium rolling mill with fully automated transport systems and high rack storage area, vertically integrated production, and the ability to service the foil supply needs of Constantia Flexibles."
New solutions
Constantia Flexibles is a company heavily involved with innovation and meeting the demands of the market, so it is no surprise that over the last year it has brought out a number of new solutions including:
Paperlid – a three-layer aluminium-free die cut lid made from heatseal lacquered PET / paper / PET laminate layers; its advantages include a reduction in CO2 during manufacture, metal detector compatibility thanks to its metal-free composition, and the ability to work on standard production lines.
Sustain Pouch – a new take on condiment sachet using down-gauged two and three ply laminates with an integrated spout, made from materials that are resistant to the food acids and fats thereby guaranteeing a shelf life of up to 12 months.
Ecolam – an evolution of the packaging for soups, sauces, coffee and other liquid foodstuffs including condiments, it is designed for high speed performance on packaging lines as well as extending shelf life through its use of down-gauged laminate layers.
"Research and development is the key for innovative, high-growth groups such as Constantia Flexibles. Its R&D departments, together with the product management team, are continuously working on new and alternative materials and concepts as well as new features to continue delivering solutions that the market needs," Gerhard says.
The R&D process follows firm guidelines that Constantia Flexibles calls Stage-Gate-Processes. It is a time-to-market concept that is precipitated by the group's marketing and sales units, which strive to understand what clients require then delivering this information to the core innovation team. This team is spread across three R&D centres, Constantia Teich being one of them, and continues working to optimise existing products whilst developing new ones in time to meet the expectations of the market.
Better green credentials
Currently, a major demand from the market is the need for environmentally friendlier, more sustainable materials and production methods and with packaging materials often being pinpointed as a key issue in this movement, Constantia Teich has taken great strides in achieving better green credentials. Many of its products, such as the three packaging innovations listed previously, now provide both Constantia Teich and its clients with significant reductions in CO2 emissions during manufacturing. Furthermore, the company is a member of SEDEX, a non-profit organisation aiming to drive sustainability and ethical sourcing improvements in the supply chains of companies throughout the world.
"As a globally active corporation, we are conscious of our economic, social and ecological responsibilities. We are fully aware of the necessity for sustainable thinking and actions and are proud of the successes we have achieved," states Gerhard. "Sustainable action also must determine our future and we bear this responsibility for our community. Sustainability and environment are topics that are a fundamental part of our business focus and are reflected in a defined product strategy towards process goals. At Constantia Flexibles, strict quality control is realised by means of state-of-the-art equipment and procedures, and all companies are ISO 9001:2008 certified, most of them also BRC/IoP, EN 15593 and FDA Hygiene certified."
For many years, Europe has been Constantia Flexibles' primary geographical market, with strong representation throughout the continent including practically all multinational customers in the food, pharmaceutical and beverage industries. Recent years, however, have brought growth to the economies of countries such as Turkey, India and Brazil where Constantia Flexibles have sought to acquire a market share.
In August 2011, Constantia Flexibles announced that it had purchased a 93 per cent majority share of Asas Ambalaj Baski Sanayi ve Ticaret A.S, one of Turkey's leading packaging suppliers. "Turkey is a young and dynamic market with high growth rates and interesting upcoming local opportunities," explains Gerhard. "Our key clients had begun asking for a strong local base in the region, which besides the Turkish market also offers good access to the Middle East and North Africa, so we decided to purchase Asas."
Pushing innovation
Constantia Teich remains the heart of the group; its largest production site, and essential to pushing forward innovation through its R&D department. With Constantia Flexibles aiming to branch out, the next few years for its subsidiaries look set to become even more prosperous. As Gerhard goes on to highlight, the move into Turkey marks just one part of a greater strategy for future international growth: "Over the next three to five years we hope to at least double our business by being a really global player in flexible packaging. We see high market growth opportunities in India followed by South America, Greater Eastern Europe and the Middle East. Constantia Flexibles will support its customers in these regions with strong local production that follows the corporation's philosophy, which has already made it a respected name in Europe."