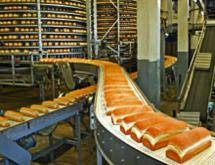 There are numerous benefits to operating a regional bakery in Jamaica with your partner headquartered in faraway Rye, N.Y., and St. Louis. However, Butch Hendrickson, a fourth-generation baker, saw a great opportunity with his family's company back in familial hands. As a pioneer in Jamaican business history, Continental Baking Co.'s founder – Karl Hendrickson – brought the concept of sliced and wrapped bread to the island in 1952. This allowed National Baking – as it was originally branded – to distribute its products island-wide by 1959. The company's fleet of trucks delivered bread from Kingston to Montego Bay, soon making National a household name.
In 1967, the U.S.-based ITT Continental Baking Co. bought a minority shareholding in the company, providing this family-owned operation with new technology, products and the ability to fast-track growth. It was a wonderful partnership that lasted for almost 20 years. In the 1970s, National acquired Hol­sum Bakery, the United Bakery and Hannah Town Bakery, and the new conglomerate took on the Continental moniker.
After another series of sales, the U.S. Continental Baking Co. landed in the hands of the Ralston Purina Co. The new partners did not see the Jamaican oper­ation as a good "fit" for them. The Hen­drickson family took the decision to re­acquire Ralston's shareholdings in the 1980s. The industry, after the tough years of the '70s, was ready to expand. The Hendricksons realized all that was needed was their commitment and know-how from decades of catering to the Jamaican market to realize new growth."If you understand American corporations, they watch things carefully and take a global approach," Butch Hend­rickson says. "But I don't know if some of those things would have worked well in Jamaica."
When Hendrickson took over for his father in 1994, he started a modernization program, which has seen more than $30 million invested into upgrading the plant. "Our goal is simple – deliver quality and service every time you leave the plant," Hendrickson says. "We have many disciplines under one roof, and it can be a trick to manage unless you grew up in it. I had a huge advantage be­cause I literally grew up in the place."
Today, Continental Baking operates out of a 225,000-square-foot facility with 703 "family" members, where it manufactures a variety of Jamaican pro­ducts-under the National, HoMade and HTB labels. The product line inc­ludes the traditional Jamaican hardough bread, Jam­ai­can spice buns, a full line of crackers and cookies, extruded snacks and naturally, an extensive range of pan breads.
Another initiative Hendrickson kick-started in 1994 was the development of healthy versions of the traditional items. The Healthy Start product line is a result of Hen­drickson's belief that his company has a social responsibility to help Jamaicans minimize heart and heart-related diseases. Hendrickson says there has been a 400-percent increase in sales of these products since 1994, which he credits to increased consumer awareness.
The Future is Bright
As the largest baker in all of Jamaica, Hendrickson says it is Continental Baking's responsibility to give back to the community."We have this wonderful customer base that trusts us and fantastic members of staff," he says. "We have a really good, close-knit organization, and I'm very proud of them."
Hendrickson also appreciates that his business has the same respect from the business community in Jamaica. In fact, when the company was young, its vendors and suppliers allowed the company to work on credit until it gained financial footing."We also have wonderful international industry partners," he adds. "I'll never be able to not mention the bond we have, and they have been very close to us for many years, including the lean and mean years in Jamaica."