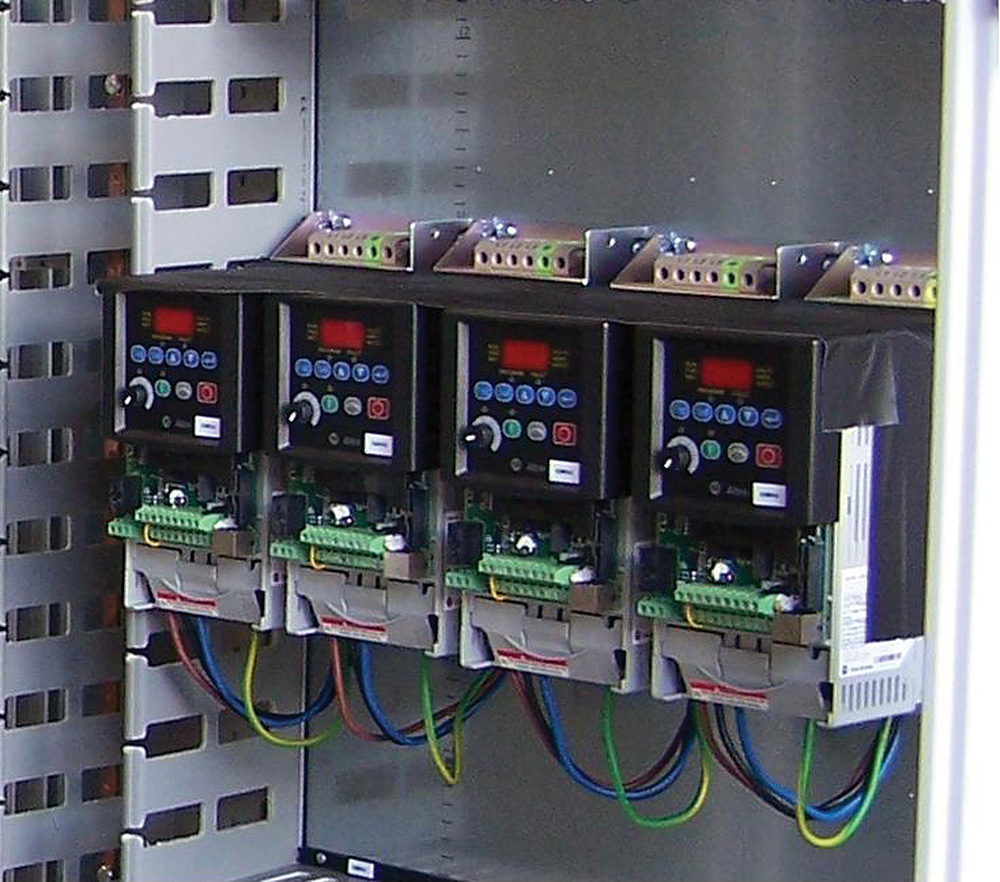 Control Design and Development Ltd
Riding out the recession
Control Design and Development Ltd has used the recession to its advantage by increasing efficiency and offering a wider range of services
Owned by global technology group, Bühler AG, Control Design and Development Ltd (CDD) provides a comprehensive range of products and services for the food and pet food industries, ranging from integrated software solutions to complete packages for control systems including backup services, such as 24/7 support. The business offers complete turnkey solutions for process automation in these industries, covering electrical installation, control panel/MCC build, PLC and SCADA (supervisory control and data acquisition) software, and business systems integration.
Founded in 1981 and acquired by Bühler in 1990, CDD runs one site in Peterborough in the UK, though it provides services all over the country. About 15 to 20 per cent of its business is export, with software and panels being distributed to a number of countries on the continent. In addition, CDD is able to supply Bühler software all over the world.


The way in which CDD caters to its clients needs has developed recently, explains sales and marketing director, Doug Shayler: "We are now offering new services, particularly on the electrical installation side, such as consultancy, periodic testing of installations and PUWER rectification work. We're also beginning to offer safety testing services (for checking the safety circuits on a plant), and provide utilities monitoring systems, so that companies can make savings in terms of energy use, for instance."
What has remained constant is the company's focus on food and pet food, its major customers – in spite of the challenges presented by the recession. "The last couple of years have been hard but we have maintained our growth targets throughout the recession, as well as our profitability," reports Doug. "The actual business has changed quite significantly in the sense that, when we last appeared in Food Chain we were finishing off a massive £2.5 million contract and there hasn't been anything like that since. While we have managed to increase our turnover, we've achieved this via lots of smaller, quicker delivery projects; the major spends haven't been there.
"In the last eight months, we have been able to secure several larger contracts, which were driven by market demands on our customers. We had to do a lot of work in a very short space of time. By being able to show clients that we have the resources, capability and planning skills, we managed to maintain our sales throughout 2009."
While the financial crisis has affected the type of work CDD has secured, it has afforded the firm an opportunity to examine and improve upon its services. "The recession has directly led to our new market approach," confirms Doug. "We looked at our core skill base and the services we currently provide, in a very competitive market. In addition we reviewed new developments in programming techniques and technology. We saw it was getting harder to differentiate ourselves in our core area and decided to focus on the provision of key information from the automation systems for use in other areas of a business, such as quality information, KPIs, and energy usage."
He elaborates: "It's a fact that most automation systems can provide an awful lot of information that's relevant to the running of the business. The trick is to present it in such a way that allows the managers and financial people to make use of it. We're looking at ways of packaging up that information so that it's easily accessible for them, enabling them to better evaluate the plant performance – using a web-basedapproach. This gives us a little something extra to offer and differentiates us in the marketplace. In a sense, the recession provided a focus for us."
Part of this focus involved exploring ways to increase efficiency and CDD is in the fortunate position of having increased its turnover whilst maintaining its employee level. "This is only ever possible through internal efficiency savings, so we have invested a lot of time and effort in the development of new tools and procedures," comments Doug. Further discussing CDD's ability to overcome the economic crisis, Doug adds: "Our financial viability is a key strength, as is the backing of Bühler. Throughout the recession, we have had to deliver in short time scales, getting it right the first time. It's our track record that mainly sets us apart from competitors. We actually undertook a formal customer survey and found that our customers value the relationships they have with our staff and that the technical skill of our workforce is hugely appreciated."
Given this, it comes as no surprise to learn that one key manufacturer of automation equipment has singled out CDD in recognition of its strong performance. "We were invited to join the premier league of integrators by a company we have worked with for many years called Rockwell Automation," explains Doug. "The scheme recognises system integrators (SIs) and in the UK there about ten companies that have been chosen, out of hundreds of SIs in the country, so it's quite a big deal. It means that Rockwell  appreciates that we are an extremely capable and valued partner for them.
"It's an external stamp of approval, which is important when we're bidding to certain companies. Hopefully, it'll lead to a greater turnover, new customers and the potential use of new technology because we're looking to use the latest products. By working with a business like Rockwell, we get the support and development needed to implement such plans."
Indeed, CDD has set its sights firmly on steady progression and attracting a growing customer base in the coming years. Concluding, Doug sums up the company's vision: "We are fully committed to organic growth at about five to ten per cent annually, which is manageable given our structure. Currently we're on target and the market is beginning to recover. The emphasis has remained on smaller projects but once the economy picks up hopefully customers will start capital spending again. Our focus is on providing a first class solution and delivery for every project to ensure that our customers achieve their targets and success."