Cookshack President Stuart Powell says the company believes in doing more than just manufacturing and selling barbecue-cooking equipment. "Our goal is to teach people how to be expert barbecue chefs," he says. "The education of our customers is very important to us."
For the Ponca City, Okla.-based company, this includes hosting cooking classes and making a series of instructional videos focusing on how its customers can use its products to get the very best taste with its equipment. Company representatives are also easily accessible by phone to advise customers or troubleshoot products.
"In the commercial smoker world, all of our competitors make a quality product, and we believe ours is better than everyone else," Powell says. "But where I think we really stand out is customer service. Everyone on our customer service team owns one of our smokers and cooks on them, and our sales team is all people who cook and love barbecue. We offer a lot of resources for restaurants to use to find out how they can take their food and business to the next level."
Cookshack's commercial customers range from independent restaurant operators to national restaurants and retailers such as Famous Dave's, United Supermarkets, Lone Star Steakhouse and Petro/Iron Skillet.
In addition to manufacturing smokers and charbroilers for the commercial market, Cookshack also produces smokers and pellet grills for private, home use. Cookshack's product line goes beyond equipment to include a line of sauces, spices, cooking gear and accessories such as cookbooks and aprons.
Award-Winning Taste
The company's pellet-fired smokers are also regularly used in the competitive cook-off circuit. "I think these smokers are probably the product that has had the greatest impact for us, and gotten us to where we're better known, especially in competitions," Powell says.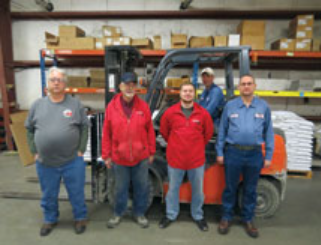 Competitive large-pit smokers are sold under the "Fast Eddy's by Cookshack" brand, developed by and named after Ed "Fast Eddy" Maurin, the winner of several barbecue grand championships. The company began its relationship with Maurin in 2003.
Many of the company's smokers are used outside of the barbecue realm to smoke fish. "Our electric smokers are the only commercial smoker on the market that have a very limited airflow, so you end up with a product that retains moisture, shrinks less and has as much smoked flavor as you want," Powell says. "We always tell our customers that we're all about adding flavor to food, and that doesn't just mean barbecue."
Growth and Innovation
Spreading the word on the joys of barbecue cooking has been Cookshack's mission since 1962, when founders Gene and Judy Ellis formulated the recipes that would become the company's spicy barbecue sauce and dry spice blends. The couple ran the company until their deaths in 1985, when their son and daughter, Mark Ellis and Donna Ellis Johnson, took over.
Powell joined the company in 1991 as its general manager, and has overseen its significant growth since. One major development that has driven much of that growth and become the center of the company's research and development efforts came in 2002, when it first produced pellet-fired smokers. Pellet-fired charbroilers were introduced in 2009, followed two years later by pellet grills.
The company hopes to introduce one of its latest innovations at the National Restaurant Association's NRA Show 2014 in May in Chicago. Cookshack is developing a 250-pound pellet-fired smoker with a stationary rack it hopes to unveil at the show, Powell says.
The NRA show also will give the company the opportunity to demonstrate its charbroilers and smokers. Attendees will able to sample steaks and chicken cooked on-premises, he adds.
The new smoker is one of two new products Cookshack intends to market before the end of 2014. This fall it will unveil a new digital controller for all of its commercial smokers that will allow users to cook in three stages and record the temperatures of both the oven and meat during cooking, Powell notes.
Always Improving
Cookshack's smokers and other products are all manufactured in a 21,000-square-foot facility in Ponca City. The company has emphasized its status as a domestic manufacturer for more than 10 years, when it began facing competition from brands manufactured in China. "We changed our marketing focus, went away from big-box stores and decided to position ourselves as a specialty, 'Made In the U.S.A.' product," Powell says.
The residential products are available mainly through specialty dealers. Products are made strictly from stainless steel. Cookshack uses CNC machinery including shears, turrets, punches and presses to fabricate its products. Other processes include welding, assembly and finishing.
Lean manufacturing methods such as cell manufacturing and gemba walks are utilized throughout the company's operations. "A coaching and continuous improvement effort goes into all of our processes, whether sales, marketing customer service or accounting," Powell says.
All of Cookshack's employees are extensively trained. Many employees have been with the company for more 10 years. "I am a very big 'people person,' he adds. "I'm proud of what we've done with our people and how we've gotten them to their level of expertise."