Organic, gluten-free, whole grain, kosher-certified, non-GMO – when it comes to health trends and dietary needs, tortilla chip-manufacturer CoPak Solutions tries to cover them all. "We get nearly every certification we can in order to give the consumer what they are looking for," Founder and CEO Larry Deal says.
It is costly to ensure a company's food and facilities meet the criteria of many food certifications and have them audit the operation annually. It's also tough to find suppliers who are likewise certified.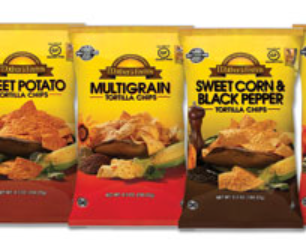 "It takes a lot of time to find suppliers, and when we find them, we know they're not going to be the lowest-cost supplier, but we usually stick with them for a long time," he says.
The North Carolina-based company – which makes private-label products, co-packs for other brands and has its own brand, Mother's Farms – tries to use as many local suppliers as possible.
All the cost and effort is worth it when it keeps you in line with the rest of the snack food industry. When, five years ago, CoPak sought out certification from the British Retail Consortium (BRC), it was not yet common in the United States. "We saw the importance of global food safety and knew it was worth the challenge and investment, and it's huge now," Deal says.
Appealing Taste
The other big challenge for any food manufacturer is taste, but that's where using healthy, flavorful ingredients comes in handy. In fact, some customers aren't as concerned about the health attributes of CoPak's tortilla chips – they just want the taste profile. Case in point: Celebrity chef Emeril Lagasse has engaged CoPak to make his new tortilla chips in three flavors – "Bam! BBQ," sweet potato and "Emeril Essence."
Still, it's easy to simply sprinkle on seasoning, and that's something CoPak doesn't do, at least with its Mother's Farms chips. "The taste of our chips comes from the ingredients in the chip, which is tricky to do because oil can fry out certain flavors," Deal explains.
Mother's Farms chips come in four flavors: sweet potato, multigrain, pumpkin seed and sweet corn and pepper.
Strong Operation
CoPak tries to keep its customer base – currently at 35 – small and manageable. Co-pack clients include some of the largest brand names on the market.
Private label customers include the largest club stores and leading grocery chains in the United States and Canada. CoPak uses a national broker to distribute its Mother's Farms chips, which were launched three years ago, nationwide.
CoPak has grown considerably in its 12-year history – from $750,000 in revenue its first year to $9.6 million last year, and from 35,000 square feet of plant space in the beginning to 85,000 today. The facility, in Conover, N.C., produces 150,000 pounds weekly.
The management team has a diverse background in snack food manufacturing, including design, production, quality and service. CoPak's vice president of operations, controller, customer service manager and quality assurance manager all once worked at Pennsylvania-based snack food maker Wise Foods.
According to Deal, the company's main competitors are "better for you" snack food brands/manufacturers. "CoPak Solutions continues to grow and is looking forward to a very bright future," he says.