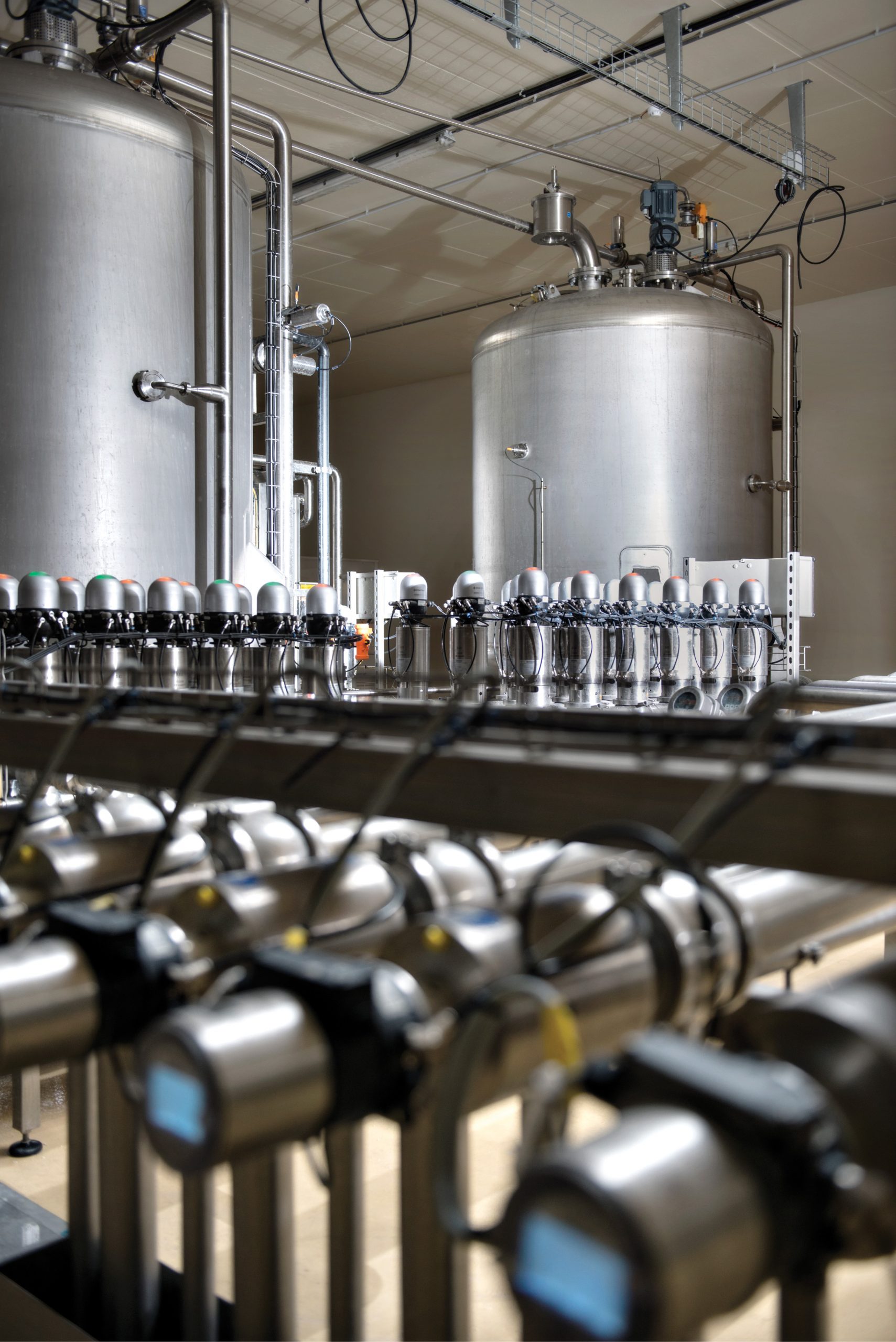 Give peas a chance
Well-established Belgian chicory and pea processor Cosucra celebrated 25 years of experience in extracting pea protein isolate in 2015 with the inauguration of a state-of-the-art pea processing line
A family owned company since 1852, Cosucra's humble beginnings involved the extraction of sugar from locally grown beets for markets in France, Belgium and The Netherlands. Following more than a century of steady success, the company became the first to produce international Inulin from its production plant; this ground breaking development resulted in the launch of Inulin Fibruline, a chicory soluble fibre that is tasteless, odourless, soluble and easy to process. Today Fibruline, in accordance with the EU Directive 2008/100/EC on nutrition labelling for foodstuffs, is a globally recognised dietary fibre that boasts nutritional features including fibre enrichment and calorie reduction; it is also a viable solution for less sugar and fat in products and improves gut health.
Having proven its capabilities within the processing of chicory soluble fibre, the company established its pea processing facility in 1990, with the launch of pea protein Pisane®, pea fibres Swelite® and Exatine® and pea starch Nastar® to the market swiftly following this milestone. With a quarter of a decade of experience in pea processing behind it, Cosucra is viewed as a pioneer in the world of high added value nutritional ingredients that are derived from chicory and peas and has developed a strong reputation for continuously finding ways to improve its highly pure pea protein isolate, Pisane, which provides high levels of nutrition and functionality to customers. In fact, the non-dairy protein is the sustainable and effective alternative to regular protein isolate as it is free from common allergens, is a protein of choice for vegetarians and is suitable for the gluten-free market. As a high protein food, Pisane also helps customers remain full for longer and lengthens the time between meals and is highly beneficial to the elderly as it is rich in leucine, which is involved in muscle synthesis, and also contains high levels of arginine and lysine, both of which are essential in bone health maintenance.
Further discussing the benefits is Michel Dewael, commercial director at Cosucra: "Pisane is a very pure pea protein isolate (90 per cent protein on dry matter), that offers high nutritional value and can also be easily incorporated in protein-rich diet foods and drinks. Pisane also improves the nutritional profile and overall quality of products, such as beverages, energy bars and biscuits, soups and ready meals; all of which are specially designed for people requiring a special, health or sports-related diet for weight management, performance improvement, allergenicity concerns and medical purposes." This commitment to ongoing enhancements has led to strong partnerships with more than 400 food manufacturers who use the company's ingredients in more than 1000 applications across the globe.
Increased demand
With people more consciously looking for natural foods due to a rise in interest in sustainability, vegetarianism, flexitarianism and sports nutrition from amateur athletes, global demand for plant-based proteins is anticipated to grow by more than 40 per cent from 2010 to 2030. As such, Cosucra has made the strategic decision to develop a brand new 30 million Euro pea processing line, as Michel explains: "In the last five years we have seen an increasing demand for plant protein. The growing interest in this type of protein is related to an increased awareness among consumers with regards to healthier foods prepared with ingredients that come from local and sustainable farming. More and more people are looking for alternatives to animal protein.
"One of the major challenges we managed to overcome during the building process was to not interrupt our production of Pisane; we also achieved implementation of the new processing line in only 18 months. Besides investing in concrete, the majority of the 30 million Euros was dedicated to the acquisition of specific equipment and monitoring systems. Thanks to our long experience in extracting plant protein, we knew exactly what kind of machines we needed and designed them to ensure the best results in terms of production."
Focus on hygiene
In line with its decision to develop a new production line, the company also optimised its production process to offer an extremely pure ingredient that is created in an environment with the best possible standards for quality, safety and hygiene. "One example of this is that when you visit our plant you will notice that all of the utilities piping is no longer visible as we integrated them into the pillars supporting the construction. This is a big advantage in terms of hygiene. On top of this, all of our equipment has been designed with the highest of standards in terms of food safety; the production line also meets the most demanding requirements for energy savings and the rational use of resource. With this investment completed, we can face the future confidently," highlights Michel.
With the market now fully embracing natural ingredients such as Pisane and demand anticipated to continue soaring over the next 15 years, the future looks positive for Cosucra as it focuses its attentions on the already established North American and European markets as well as the burgeoning Asian market. "Our company has evolved from a pioneer status in 1990 to a market leader in 2015. Although our ambition is to double turnover in the next five years, our ultimate aim is to improve the health and well-being of each and everyone," concluded Michel.