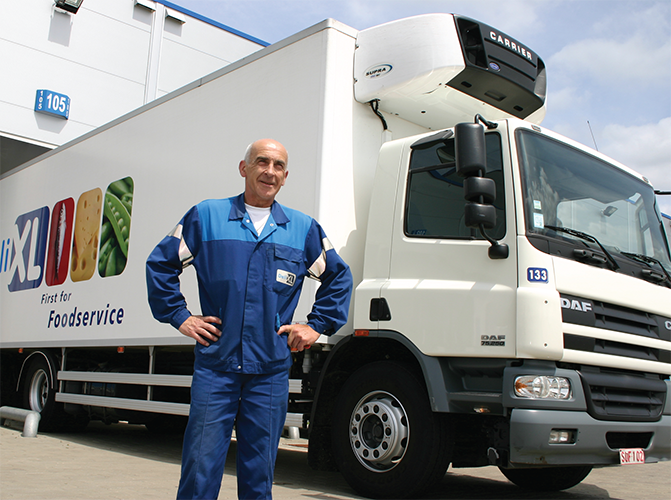 The taste of success
Since it became part of Bidvest Group, Deli XL has been growing dramatically, Jérôme Losfeld discussed how it's been achieved
Based in Belgium and with customers in Luxembourg too, Deli XL is part of Bidvest Group, the organisation that owns 3663 in the UK. It's in a similar business: purchasing and distribution of frozen, chilled and fresh foods, primarily to the foodservice industry. There is also a sister company owning the same name in the Netherlands.
"The roots of the company go back to 1921," said Jérôme Losfeld, Deli XL's marketing director. "We were initially know for a brand of margarine, named Mea: the name translates to English as 'The Mine'." Over the years, the company has traded under different banners but the big change in its business model came in the mid-1990s, when it launched a multitemperature distribution service.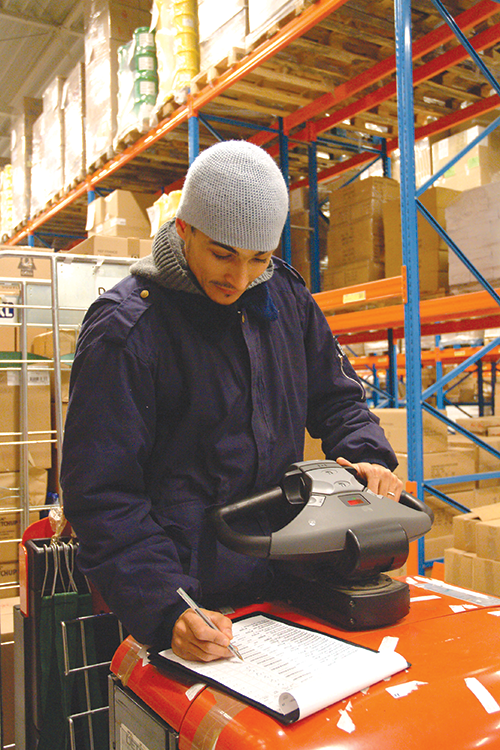 "Multi-temperature trucks enabled us to distribute frozen food solutions and fresh produce in the same vehicle," he said. That obviously offered cost savings to Deli XL, in more efficient route planning, fewer trips and fewer vehicles needed to perform the same job. It went down pretty well with customers, too. They spend less time dealing with deliveries – several needs could be covered in one visit, leaving the business more time to focus on its core activities. The large foodservice organisations were very quick to pick up on the attractions.
"Thanks to the support of organisations like Sodexho and Compass Group, and the flexibility of our traditional customers, this multi-temperature solution became a huge success," he said. Even the phrase 'huge success' seems something of an understatement, when you see the figures. "Our turnover went from around ten million euros to approximately 200 million euros – that's 20 time more in 15 years." However it translates, it looks like a pretty dramatic growth curve. There has been some acquisition activity but the overwhelming majority has come from organic growth. Deli XL has been growing by 35 per cent a year for the last two years: at that rate, it wouldn't be surprising to find that its main product is mushrooms. In the event, the growth has been led by the company's drive into specific markets, the public sector in particular.
"We began to concentrate on the 'social market' – hospitals, schools, prisons and social services – state assistance to people. The public sector remains very important to us," said Jérôme. Deli XL's strategy is based on using its multi-temperature distribution resources to deliver a wide range of food and non-food items. "We operate from a single facility in southern Belgium – the French-speaking area," he said. "From there, we provide flexible solutions to our professional customers: when they need something, we deliver it and the larger the customer, the more flexible we're able to be." The advantage to customers like Sodexho and Compass, who have operations all over the country, in different sectors and with different requirements, is the added-value solutions Deli XL provides. One of them is central billing for key accounts.
"We provide a platform for large organisations, like quick-serve restaurants, Quick and Pizza Hut, as well as hotel chains with Sheraton & Accor, to provide their service effectively, efficiently and ontime, in full," he said. "We also provide a central purchasing service. We select the range of products and produce that professionals tell us they need. We try to be the preferred buyer for them and we are able to offer economies of scale." Clearly, combining volumes together makes Deli XL better buyers indeed and gives it strength in negotiations with its suppliers.
"We carry out market surveys – in both the supply side and customer and consumer ends – we listen to our customers and look at different proposals from suppliers and manufacturers," said Jérôme. "We research what the market is interested in and, having made our selection of suppliers and products, we discuss requirements and strategy with sales and purchasing people. We have common processes, which are covered by HACCP certification, in selecting the right suppliers. We enforce very strong specifications (BRC), which all our suppliers have to achieve."
The foodservice market, and catering generally, is very competitive and there are a lot of suppliers chasing the catering pound. Deli XL may have been a pioneer and innovator in multi-temperature distribution and, while that gave it a massive head-start, others have caught up and so that facility, of itself, isn't enough to set the company apart. There are other factors, too.
"Our ambition for foodservice reflects the values we represent," he said. "We focus on the core activities of our customers, first and foremost. Our standards for delivery and service reflect our leading position in our markets; our nearest competitor has half our turnover." While there are a few giants in the foodservice industry, the market is still quite fragmented, even within the services the big customers operate. The needs of the prison service are different from schools (though some schoolchildren may disagree!); hospitals are different again, as are workplace and quick-service restaurants. As well as established competitors, new organisations, either organically grown or created from mergers and acquisitions, are always a consideration. "Deli XL defends its market position by continually striving to offer the best services, being the best customer and positioning ourselves as the preferred operator to all our partners – manufacturers, suppliers and customers."
To support its operations and deliver its service, Deli XL needs people and its workforce has grown – by 40 per cent in the last year alone. While the existing personnel can be assumed to have absorbed the company's culture and approach, taking on that many people presents a challenge.
"Taking on new colleagues is a sensitive process," said Jérôme. "We're proud to say we have the status of a certified training company. We have dedicated training, department by department, and all new staff go through a rigorous training programme. Their jobs are defined clearly and we emphasise to all new colleagues the importance of adherence to all HACCP rules. We believe people are our primary asset. It's difficult to automate our activities: we need people with skills, from operators to drivers, supervisors, marketing professionals and so on. We want every one of our people, whatever they are doing, to have the mindset of excellence in every aspect of their job."
Deli XL is the number one operator in the public sector in its markets. It's seeking to extend its position across all sectors, and is constantly looking for opportunities in the commercial arena and in extending its offer in the public sector.
"We're looking at a better penetration in the northern part of Belgium. Our main competitor is located there and we want to be able to compete effectively," he said. "We want to reinforce our range and offer for every market segment. We're adapting and upgrading our processes and operations by, for example, introducing voice communications in our warehouse; making new proposals on menu settings; and improving our CRM (customer relationship management) strategy by listening to our customers and constantly monitoring costs."
Deli XL's ambitious and aggressive approach to its chosen markets has delivered success and continues to do so. In its contracts with major players, it has secured relationships with the biggest actors in foodservice. It has recently won a contract with Quick Restaurants, and has develop other important relationships.
"We will remain concentrated on growing our hinterland, our established business. We're the market leaders but we remain open to adapting to our customers' needs," said Jérôme. "The time is right to look more closely at the commercial market sector."