Global efforts are constantly underway to evolve and harmonize product labelling in a bid to improve the safety of consumers with food allergies – a group estimated to equate to between 1.1 percent and 10.8 percent of the population worldwide. But with new changes comes additional pressures on businesses to adapt their labelling, ingredients, and product information.
Experts at the product information people, Ashbury, explain that due to the current pace at which the regulatory market is evolving, food allergen labelling is resulting in many cases of costly product revisions, product recalls, reformulations, and redesigns for those businesses failing to keep up.
Joanna Becker-Hawkins, Senior Regulatory Advisor at Ashbury, explores what changes we can expect for allergen labelling in 2023, how these changes vary around the world, and how businesses can best prepare to ensure they remain compliant.
"Food labelling provides information to individuals about the products they buy and consume. As anyone with a food allergy will know, it's crucial that what's on the label is accurate – even trace amounts of an allergen can lead to serious reactions, including anaphylaxis.
"And yes, using an EpiPen can counteract an allergic reaction after it's occurred, but it's certainly not an appropriate or long-term preventative solution for food allergy sufferers.
"Instead, the best way that the industry can protect and support consumers with allergens is to remove the ingredient from the production and supply chain process altogether – which is why solid data and allergen management processes are crucial. Or, where complete removal isn't possible, ensure the potential risk is clearly communicated.
"Whilst in theory, this sounds simple and easy to implement, it's in fact a challenging task for brands and retailers to achieve, as we've seen in recent high-profile cases."
What's the current UK legislation?
All ingredients contained in an item should be listed on a food label in a clear and concise ingredients list, with allergens being highlighted – in most cases they're listed in bold and accompanied with a statement: 'For allergens, see ingredients in bold.'
The 14 mandatory allergens in the UK are: milk, mustard, celery, sesame seeds, cereals containing gluten, crustaceans, fish, lupin, mollusks, peanuts, soybeans, sulphur dioxide acid (at concentration of more than ten parts per million), sulphates and tree nuts. But these differ worldwide – the US has nine, Australia ten and Canada 11.
How is allergen management handled worldwide?
Allergens differ around the world. Vulnerabilities to allergens vary depending on each population, and can be affected by factors such as diet, culture, history of food consumption and the environment.
But globally, the management of allergens is comparable, as a regulatory approach has been established by the World Health Organization (WHO) through Codex, which outlines that each country must manage food allergies within a local context.
Nationally, or even on a smaller local scale, foods that are considered problematic must be established and their presence clearly communicated to consumers. Plus, each country is continually working to understand and determine acceptable threshold levels.
For brands and manufacturers, it's essential that they entirely understand their product and extensively research the market in the country they're trading within. With this knowledge, what must be included on the label (or alternative means of providing such information, which also varies by country) will be understood, and must be upheld.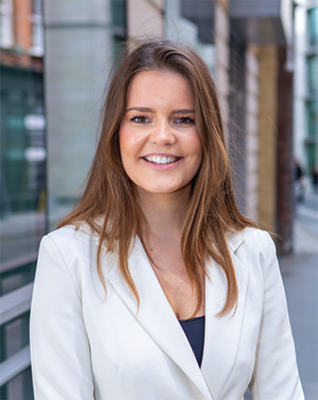 What changes are currently taking place?
In a report issued by the NHS in September, it found that allergy and anaphylaxis hospital admissions have increased by 15.6 percent in the past 12 months for adults aged 19 and over. Therefore, it's unsurprising that much is being done globally to change and evolve the allergen labelling industry. But these changes aren't harmonized, and do vary worldwide.
For example, changes in the US were implemented from January 1st 2023. The Food and Drug Administration (FDA) introduced a regulatory requirement for packaging labels to detail foods that contain sesame as an ingredient. However, following this statement, some restaurant chains were found to purposefully add sesame to foods that didn't previously contain it, possibly in order to bypass some of the cross-contamination risk management processes.
What are allergen threshold levels?
Back in 2015, the Australian VITAL programme began researching cross-contamination risk, with a mission to establish levels of allergenic food in small enough quantities to prevent triggering an allergic reaction. Since then, this has been further developed and refined by WHO, and when these levels are exceeded, a warning message must be printed on a product label.
But these threshold levels aren't yet universally agreed. And only levels for Gluten and Sulphur Dioxide are recognized to date. Due to this, it's likely that we will see further advancements within this arena over the coming months and years.
What challenges are being faced regarding allergen labelling?
The introduction of certain legislation can be problematic. For example, it's been argued that 'may contain' warnings or Precautionary Allergen Labelling (PAL) could be used by manufacturers where not needed, with the view that it's easier to state this than to ensure the appropriate controls are in place to remain compliant. But, when used loosely in this manner, the number of foods available to affected consumers drastically reduces, and can create confusion with regards to the genuine risk of a product.
Plus, the wording used for PAL is under review worldwide, due to its lack of standardization across the board. It's been suggested that 'product is not suitable for X allergy sufferers' would be more suitable, than the current 'may contain X' or 'produced in a factory where X is used', but this is yet to be determined.
Novel foods, and up-and-coming sectors such as plant-based or alternative proteins, can also be considered challenging regarding allergen labelling. Currently, when a novel food is assessed by UK or EU authorities, its allergenicity and likelihood of causing an allergic reaction in the said population is reviewed and scientific evidence researched.
As of 31st December 2022, all insect foods in the UK are required to undergo a novel foods application through the authorities – a process that could see a huge increase in insect-based ingredients being used. However, several scientific opinions and studies have been unable to conclude the allergenicity of such ingredients, with some insects being cited to have caused allergic reactions in shellfish or crustacean allergy sufferers. As novel foods are increasingly used in products and are becoming more common within the UK market, these will need appropriate monitoring.
What other influences are impacting product labels?
Oftentimes, legislation is influenced by errors reported within the industry. Take, for example, the recent inquest into Celia Marsh, following her death after consuming a wrap from sandwich chain, Pret-A-Manger, which contained undisclosed dairy that she was allergic to. This concluded in a proposed testing regime to prevent risks of cross-contamination.
Testing, although part of a reasonable and robust process, can also pose further issues, as it's highly dependent on the overall checks and balances in place, as well as being reliant on the remainder of the supply chain also meeting regulation.
Many consumers are having an increasing and conscious awareness of the Environmental, Social and Governance (ESG) of products, which impacts their purchasing habits. Disclosing this information is voluntary, but they are insights that consumers are regularly seeking – especially for allergy and asthma sufferers who might buy products based on how 'healthy' they appear to be. In the US, the Allergy Standards Limited (ASL) promises to make the indoor environment a healthier space for these consumers.
The food industry is rapidly evolving, especially with regards to the declaration and labelling of allergens. There are many suggested changes that are likely to be reviewed and enforced over the coming months, and many more obstacles that need to be addressed and overcome. Brands, retailers and manufacturers need to be vigilant to ensure they remain compliant regardless of the changes that are brought into effect.
For a list of the sources used in this article, please contact the editor.
Joanna Becker-Hawkins
www.ashbury.global
Launched in 2011, Ashbury is a UK leading consultancy service provider, helping businesses navigate the complex world of product information regulations for food and non-food products. Its expert regulatory team guides clients from a place of uncertainty to complete reassurance, helping them to understand, apply, and comply with domestic and international regulations, and empowering them to help their customers make safe and informed choices.
Download Ashbury's Behind the Label: Protecting Allergic Consumers guide: https://mailchi.mp/ashbury.global/protecting-allergic-consumers.