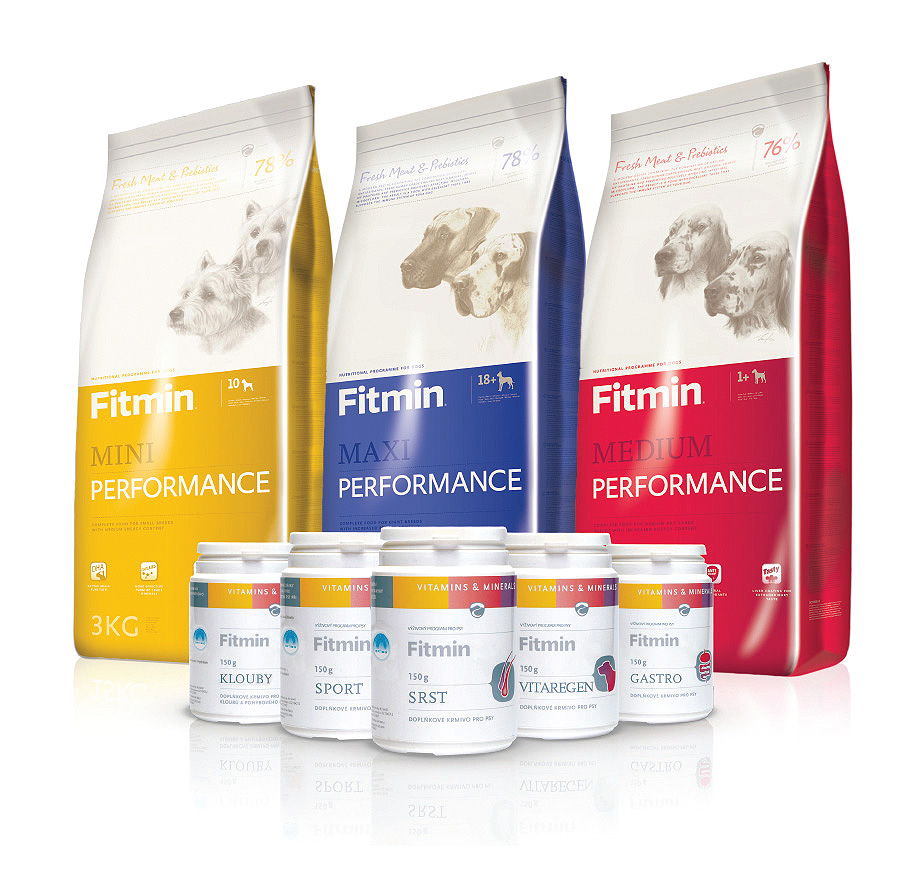 Top dog
With plans to expand into new geographic regions, Dibaq is looking to compete on a global scale with its Fitmin animal nutrition programme
Dibaq a.s.' expertise in animal nutrition goes back to its roots as a family run firm specialising in cattle breeding and feed production for its own use, along with a close community of customers. In the second half of the 1990's this was expanded into the production of food for pets and horses. Having become a member of the Dibaq Group of Spain, a specialist in the development, research and production of pet food, and feeds for salt water and fresh water fish, in 2001, Dibaq a.s. is now one of the leading producers of pet food in the Czech Republic, and holds a very strong position in the independent markets of Czech Republic, Poland and Slovakia.


Based in Helvíkovice, Dibaq a.s. provides consultancy in the nutrition of animals, and the sale of products through its own network of 32 consultants and sales representatives in Czech Republic, Poland, and Slovakia. Sales in Poland and Slovakia are controlled through subsidiary companies. Products of Dibaq a.s. are also exported further afield to countries including Germany, Austria, Hungary, Slovenia, Denmark, Norway, Belgium, France, Spain, Romania, Italy, Latvia, Lithuania, Estonia and even the United Arab Emirates (UAE).
"Some of our most important customers are the independent clients of our distribution network which supplies more than 1500 stores throughout Czech Republic, 700 outlets in Poland, and 450 locations in Slovakia," explains Lubomir Holka, sales and marketing director of Dibaq a.s. "As well as the production of feedstuffs, the company also focuses on the development of products and technologies. This is facilitated through our subsidiary Ditech s.r.o, which creates production machinery and equipment for feed products. We also operate our own dog breeding centre, which enables us to test the quality and palatability of our dog food in order to drive further improvement and development."
Animal nutrition
As a specialist in animal nutrition, Dibaq a.s. manufactures a broad portfolio of products. At the heart of this offering is the well established Fitmin brand of nutritional programmes for dogs, cats, and horses, which includes premium feed, nutritional supplements and treats. This looks at animal nutrition not only with regard to what the feed tastes like, but the way it relates to the requirements of the animal's way of life. In this respect, Dibaq a.s. offers a comprehensive service of consultation and advice which assesses the needs of the client and adjusts the menu accordingly. This approach has seen the company gain prestigious clients including the Grand Pardubice, and the National Stud Kladruby. The company also produces a complete food and treat range under the Dibaq name.
Fresh meat
Lubomir outlines some of the latest product offerings from the business: "Dibaq a.s. is one of the few companies in Europe, and the only one in Czech Republic, that is able to process fresh meat in pet food. This is a key advantage in the taste and palatability of our products. A recent example of this is our premium range, Catmix, which contains fresh rabbit meat and therefore offers our clients a new, non-traditional tasting cat food. We are also preparing to widen the Fitmin programme for dogs with a new range called Solution."
He continues: "Our customers can look forward to the first four products in this line being available by the end of 2011. Two of these products will be built on a base of single-sort meat (rabbit and lamb), the third will be grain free and the final product will contain a large quantity of meat with a semi-moist structure. Each of these products will contain fresh meat."
Although the launch of these new products represents yet another opportunity for clients in added value and quality, Lubomir remains acutely aware of the challenges facing the pet food industry at present: "Since the beginning of 2011 the pet food sector has experienced certain difficulties, yet we also see these conditions bringing some opportunities. In particular there is a trend for customers to move away from expensive brands and look for the same levels of quality at a lower price.In this respect, although the pet food sector has experienced a drop of more than 25 per cent in total, we have experienced a much smaller impact thanks to the growth of the Fitmin brand by around 16 per cent. There are also opportunities opening up in less traditional pet food markets such as India, China, South America, and even some areas of Africa."
With this in mind, Lubomir outlines his strategy for progressing Dibaq a.s. in these less favourable conditions: "Our ambition is to be a top-quality professional producer and distributor in Central, Eastern and south-east Europe. In a step towards achieving this, we are currently in the final stages of plans to begin exporting to Russia and the Ukraine. This will enable us to further develop and widen the Fitmin brand, as well as the Dibaq brand, in our targeted markets. I therefore hope to see Fitmin considered as a creditable competitor to major worldwide brands."