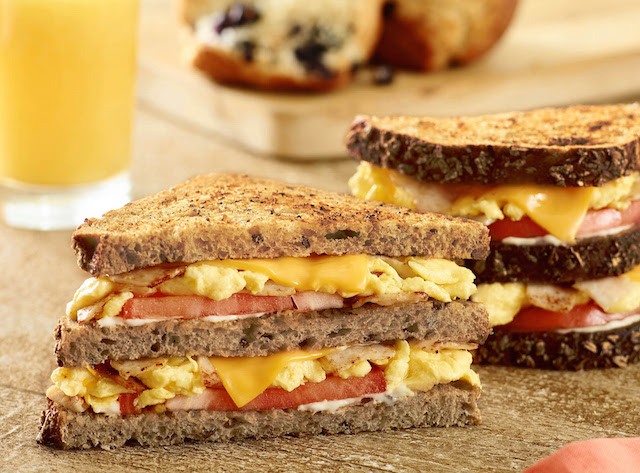 El Meson Sandwiches' marketing slogan, "The Sandwich Has Landed," aptly describes the success the restaurant chain has experienced since it started more than 40 years ago.
The slogan refers to the restaurant's recent arrival in the United States after four decades of growth in Puerto Rico. El Meson Sandwiches has expanded from a single location in 1972 to 36 restaurants and more than 1,800 employees across the island. Indeed, the eatery, which specializes in all-day breakfast, grilled sandwiches and premium espresso, is recognized as one of the most well-known brands among Puerto Ricans.
But the restaurant's most significant achievement was a recent move to the United States, a decision carefully considered by CEO Felipe Perez Grajales, the son of founder Felipe Perez. Grajales was largely responsible for El Meson's expansion throughout Puerto Rico and believed the restaurant would be success in the United States, too.
Location A Key
One of the most important considerations related to a U.S. expansion was location. "We had two choices: south Florida or central Florida," Grajales recalls. Central Florida was selected because the area is home to many people trained in the hospitality industry. Additionally, there are regular flights from Orlando to Puerto Rico, which was an important factor, says Grajales, who routinely travels between the two destinations. "Once we decided [on central Florida], we started to look for specific locations," he says.
The company's goal was to open five restaurants in two years within a 20-mile radius of Orlando. "We wanted to test the market and see how the concept would work in the American market," Grajales says.
It didn't take long to find out how El Meson Sandwiches would be received in Florida. The first restaurant, located in the food court at the Florida Mall, opened in June 2015 and was welcomed by tourists and locals alike. "We had name recognition within six months," he says. "Sales are beating expectations." In fact, sales for this location in the first six months exceeded $1 million, a figure well above the anticipated amount, Grajales says. "We underestimated the traffic in the Florida Mall," he says. "Orlando has a bigger Hispanic population that we realized."
But El Meson Sandwiches is not relying solely on Hispanic consumers for its success in Orlando. In fact, the ethnic group makes up only one-third of the restaurant's customers, Grajales says. "We underestimated the willingness of Americans to try new foods," he says. Tourists from all over the world are also a big part of the restaurant's clientele.
The restaurant's second location recently opened in an Orlando strip mall, and Grajales plans to add additional locations every six months until the fifth restaurant opens in early 2017, he says. If all goes well, he has plans for more aggressive expansion in Florida and other states, and would like to take on a U.S. partner.
Grajales describes El Meson Sandwiches as fast- casual. The eateries feature seating for approximately 100 people, and some locations will have drive-thrus. El Meson serves hot, made-to-order sandwiches prepared on the grill. The sandwich selections include a variety of classics, such as pastrami, Monte Cristo, roast beef, ham, turkey and tuna salad. Sandwiches begin with a base of mayo, margarine, cabbage and tomato and are grilled on both sides. Numerous specialty sandwiches are also offered.
The All-Pro, for example, features a combination of Virginia ham, pastrami, sautéed onions and melted Swiss cheese. Vegetarian sandwiches, salads and stuffed baked potatoes are also on the menu. The Surfer, described as an El Meson original, features a baked potato topped with soy salami, Swiss cheese, melted cheddar cheese, pickles, peppers, onions, mushrooms, cabbage and tomatoes and a special sauce. But sandwiches and stuffed potatoes are only part of the restaurant's extensive menu.
All-day breakfasts, home-baked pastries and fresh-from-the-island coffee also are popular with customers. "We have a huge breakfast menu and a coffee bar," Grajales says. "After the sandwiches, the biggest seller is the coffee."
The coffee bar includes numerous specialty drinks, such as espresso, latte, cappuccino, mochaaccino, chocolatero and chai tea.
Humble Beginnings
El Meson Sandwiches got its start in 1972 when Perez Sr. opened a small diner in Aguadilla, Puerto Rico, called El Meson de Felipe. He served home-style sandwiches on his secret-recipe criollo bread.
His philosophy was simple: use only the freshest ingredients and treat customers like family, his son recalls. It wasn't long before his formula created a devoted following among the area's many surfers, who came for both the sandwiches and the hot, home-style breakfasts. Perez did not have a culinary background. Before starting the diner, he was a police officer, Grajales says. "He opened a shop to make a living for his family," he says. Grajales started working with his father when he was young boy. "I grew up in the business at a very early age," he recalls.
The eldest of three children, he graduated in 1987 from the University of Florida at Jacksonville with a degree in business. He had offers from large U.S.-based businesses, but rejected them in favor returning to Puerto Rico to continue working with his father and transform the small family restaurant. "I knew we had the chance to grow the business and expand the concept," he says.
Over time he took the restaurant to a new level and created the first chain of fast-casual restaurants in Puerto Rico. His brother and partner, Gil Perez, helped him transform the business, but the brothers maintained the tradition and lessons of their father: offering the best service and finest-quality products. In 1987, Grajales opened the second Puerto Rican location in the Mayaguez Mall. He then established an ambitious expansion plan backed by a strong and unique brand identity, superior product offerings and friendly service in a family environment, he says. A third restaurant opened the following year and expansion continued at a steady pace over the next two decades.
Today, Grajales oversees the key aspects of the restaurant including operations, real estate, finance and planning. "I'm working hard," he says. "I take two days every week to visit the restaurants. You have to lead by example. That's the only way that I know how to do it."
Grajales faces challenges on a daily basis, such as securing construction permits, "but nothing out of the ordinary. It's just part of my job," he says. Grajales' father is retired but keeps a close eye on the continual growth of the restaurant he started 44 years ago. "He loves what's going on, obviously," Grajales says. "He's very proud."