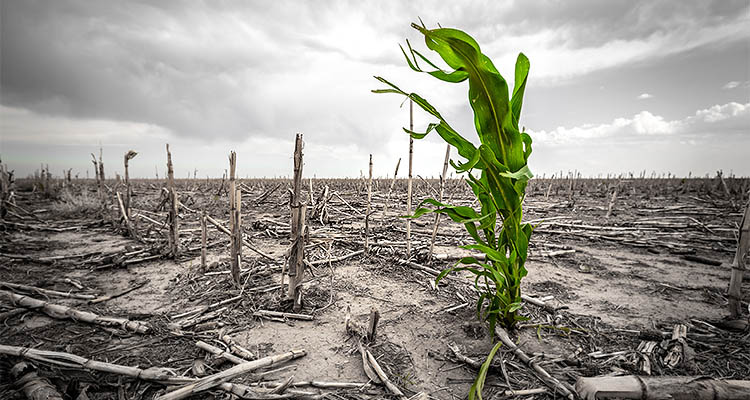 El Niño: What impact could the weather phenomenon have on food supply? By Nidhi Jain
In June 2023, following sea surface temperatures across the equatorial Pacific Ocean rising by 0.5 degrees Celsius above normal, and wind patterns shifting, scientists confirmed that the natural weather phenomenon known as El Niño had officially begun.
The weather event is typically associated with increased rainfall in regions such as Latin America, the southern US and Mexico. However, it leads to lower levels of rainfall and droughts in Australia, Indonesia, parts of southern Asia, and West and Central Africa.
As well as impacting the climate around the world, the phenomenon looks set to influence food production over the course of the coming months.
Effect on food supply
In 2022, global food production was significantly affected by severe drought in the US, Europe and Argentina. In fact, last year was the sixth warmest year since 1880, despite it being the third successive year of La Niña, which is known for lowering global average temperatures.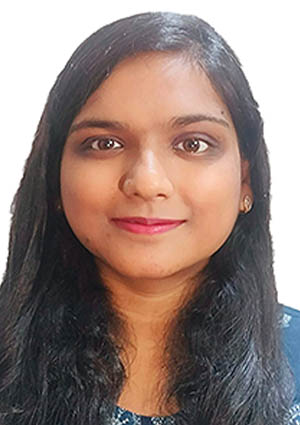 It is anticipated that the arrival of El Niño in 2023 will cause a significant rise in the world's average temperature – pushing the world past a key 1.5 degree Celsius warming milestone – which in turn may affect the crop development and yields of various soft commodities.
Wheat
One commodity set to be impacted by the weather event is wheat. Depending on the intensity of El Niño, global wheat production could fall anywhere between two and five percent. The dry conditions in Australia, one of the largest wheat exporters, are expected to lead to a fall in the nation's wheat output. In contrast, output in the US and Canada may benefit from the heavy rains El Niño brings.
However, the considerable amount of rain may also increase water levels in the Mississippi River – a major shipping route which exports roughly 60 percent of North American grains. This could cause a series of logistical challenges, leading to a drop off in US export shipments.
Palm oil and cocoa
There is also significant concern that El Niño could undercut global palm oil and cocoa production. The dry conditions expected throughout much of Africa and Asia will negatively impact the supply of the two soft commodities. For example, palm oil outputs in Indonesia and Malaysia could retreat by anywhere between three and five percent, while hot and dry conditions in West Africa are projected to reduce cocoa output in two of the largest producing countries – Ivory Coast and Ghana.
Historically, El Niño has negatively affected both palm oil and cocoa output. In 2015, forest fires in Indonesia spread rapidly due to drier-than-normal weather owing to the severe El Niño. This created heavy haze throughout Southeast Asia, reducing the amount of sunlight reaching trees, thus stunting palm fruit growth. In terms of cocoa, prices rallied to 12-year highs in 2016 after the weather event caused a drought in key producing countries, hampering global production.
Sugar
In previous iterations of the weather phenomenon, global sugar output has produced mixed trends. This is due to a likely drop in production in South Asian countries being counteracted by an increase in sugar output in the world's largest producer – Brazil. However, the current El Niño may lead to excessive rains in Brazil, which could lower sucrose content in sugarcane and cause flooding in fields, throwing the harvest into disarray and having a detrimental effect on sugar production.
Food inflation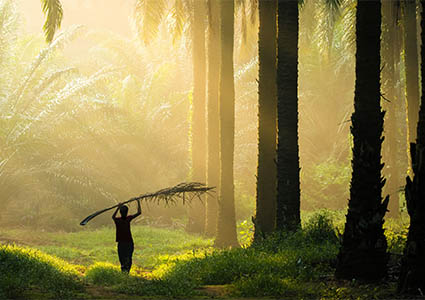 With the current occurrence of El Niño likely to lead to a supply shortfall of key food ingredients, there is set to be an upward pressure on prices during the last quarter of 2023 and the first quarter of 2024. For example, bakery and confectionery products, which require sugar and cocoa, could bear the brunt of low production and firm prices of ingredients.
This fall in the output of soft commodities is likely to cause the current trend of high food inflation – which started in 2022 after the onset of the Russia-Ukraine war – to continue throughout 2023 and as we head into 2024.
What's more, looking at the weather phenomenon from a historical perspective, it tends to coincide with rising levels of food inflation. Over the last 32 years, ten El Niño episodes have occurred, during which major regions such as the US, Europe and China witnessed higher-than-average food inflation levels. For instance, the 2009-to-2010 El Niño weather event saw food inflation exceed the average rate from 2000-to-2020 in all three regions.
Although El Niño is expected to play a role in shaping-up food inflation in 2023, it will not take the driving-seat in this. Instead, the threat of economic slowdown is expected to have the greatest impact on food inflation throughout the remainder of 2023. This is likely to be similar to what happened from 2006-to-2008 during the financial crisis, where food prices witnessed three consecutive years of strong growth, before eventually retreating in 2009.
As episodes of El Niño typically last between nine and 12 months, the weather phenomenon will have an impact on food supply in the short-to-medium term. However, in some circumstances, they can persist for years, meaning the fall in output and subsequent high prices of key food ingredients may be here to stay for years to come.
For a list of the sources used in this article, please contact the editor.
Nidhi Jain is associate specialist at The Smart Cube, (a WNS company). The Smart Cube is a global provider of strategic research and analytics solutions. It is a trusted partner for high performing intelligence that answers critical business questions, working with its clients to figure out how to implement the answers, faster. Through custom research, advanced analytics and best of breed technology, The Smart Cube transforms data into insights – enabling smart decision-making to improve business performance at the top and bottom line.