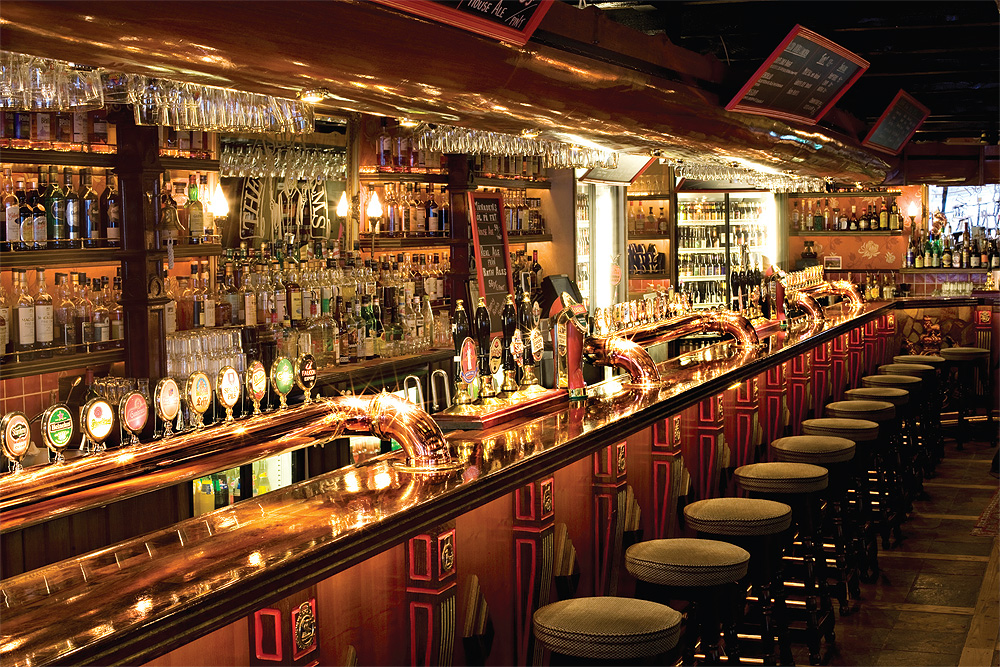 Elite service
With plans to open more of its Bishop's Arms pubs across the country, Elite Hotels looks set to build upon its position as Sweden's leading boutique hotel chain
Founded two decades ago as a company renting out student dormitories, Elite Hotels has since grown to become the largest boutique hotel chain in Sweden. With 20 hotels across the country, the company aims to have a total of 4000 rooms by 2012. Its continuous programme of investment has seen it allocate between five and ten million euros a year towards refurbishing its rooms, and it also seeks to expand upon its English-themed pub chain, known as the Bishop's Arms.
With branches located between Malmö in the south of the country and Luleå in the north, the majority of the company's hotels are housed in carefully restored buildings based in the heart of their respective cities. Most benefit from additional features such as gyms and spas, and have restaurants that offer a high quality dining experience.
Indian-born entrepreneur Bicky Chakraborty is the president and founder of Elite Hotels, and he reveals some of the qualities that allow his company to stand out from its competitors: "We are the only hotel chain that put the emphasis on good food within the hotel process. Our chefs range from a number of different backgrounds, and we often give them a free hand at the menu.
"One of our chefs, for instance, is an Italian who previously worked for Harrods in London. He is now renowned for making the best pizza in the north of Sweden – and this is something we would not normally associate with our restaurants. By giving him the freedom to do what he does best, we have been able to innovate and bring further success to the business."


In addition to the continental and authentic Swedish food offered by the Elite Hotel restaurants, the company also provides customers with alternative options through the cuisine of its Bishop's Arms pubs. Operating both within the hotels themselves and as standalone entities, these venues are influenced by the concept of the gastro-pub, where the focus is upon providing good food and a high quality dining experience.
Whilst the influence behind the pubs may be British in origin, that is where the similarities end. Bicky is of the belief that his Bishop's Arms pubs are an improvement over the British model: "In the UK, many pubs are limited by the breweries, and are unable to have more than six or seven different beers on tap. We, on the other hand, have an extremely wide variety of 100 beers available, of which at least 25 are on tap.
"Another way in which the Bishop's Arms differs from pubs in the UK is that we are very gender equal. British pubs are very male-dominant, whereas ours cater for both men and women equally. We do not allow music, sports, television or darts, and so it is a very different sort of atmosphere. About 45 per cent of our clientele is female and so it is important that we address this. In the UK, pubs are closing every day – and this is because they adopt a very old fashioned model. By contrast, we are very modern, provide high quality food, excellent wine and an atmosphere where people can sit and talk and not be disturbed. It is much more civilised."
The hotel chain also offers customers with a wide range of deals and packages – one of which is a gourmet weekend at its Elite Plaza Hotel, situated in the city of Göteborg. This deal further emphasises the company's philosophy of combining excellent food with the hotel experience, as it includes not only an overnight stay at the five-star hotel but also a gourmet dinner at Swea Hof, one of the city's finest restaurants. In addition to the four-course dinner, guests will also receive champagne, chocolates and a breakfast buffet the following morning.
Several of the company's hotels also feature their own banquet halls. The Elite Stadshotellet in Luleå, for instance, is ideally equipped for banquets and parties for up to 300 seated guests. Then there is the Elite Hotel Marina Plaza in Helsingborg, which offers halls for both small and large groups and can facilitate events such as weddings, fashion shows or dances and gala dinners.
The Elite Hotel Marina Plaza also has its own Bishop's Arms pub, as well as a lobby bar at the heart of the hotel offering a wide selection of cool drinks and coffees. It also has two restaurants – one of which is Restaurant Aqua, a classical venue with an à la carte menu and a view over the sea. The other restaurant is Oceano, renowned for being one of Helsingborg's finest outdoor restaurants.
Throughout all of its eateries, Elite Hotels ensures that there is a strong focus upon providing food that is not only high quality, but also healthy to eat. Bicky elaborates: "Sweden is unquestionably a very health-conscious nation, and we want to maintain
this philosophy throughout our operations. Healthy living is important and, as Sweden's leading boutique hotel chain, these are values that we feel a responsibility to uphold."
Elite Hotels is continuing to build upon its strong foundations, with plans to expand rapidly over the next three years. Bicky highlights: "With 32 pubs at present, we hope to have as many as 100 in the next two years. We have been progressing at a speedy rate in recent times, and at present we are opening a hotel every six months. Our aim is to become the leading hotel chain in the country, and to do so aggressive growth is certainly required. This will of course be further supported by continuous investment into the facilities that we already have, on new rooms or refurbishment, for example."
Whilst Elite Hotels may have an ambitious future strategy, the company will always stay true to the local market as well – as this is one of its key strengths. Bicky concludes: "We are different from other hotel chains, because we think local and act local, whilst always trying to give a little more value for money. The success of our business and the recognition we receive motivates our staff, giving them the pride to act with confidence and efficiency. By continuing along this path, then there is a significant potential for our company to meet its future goals."