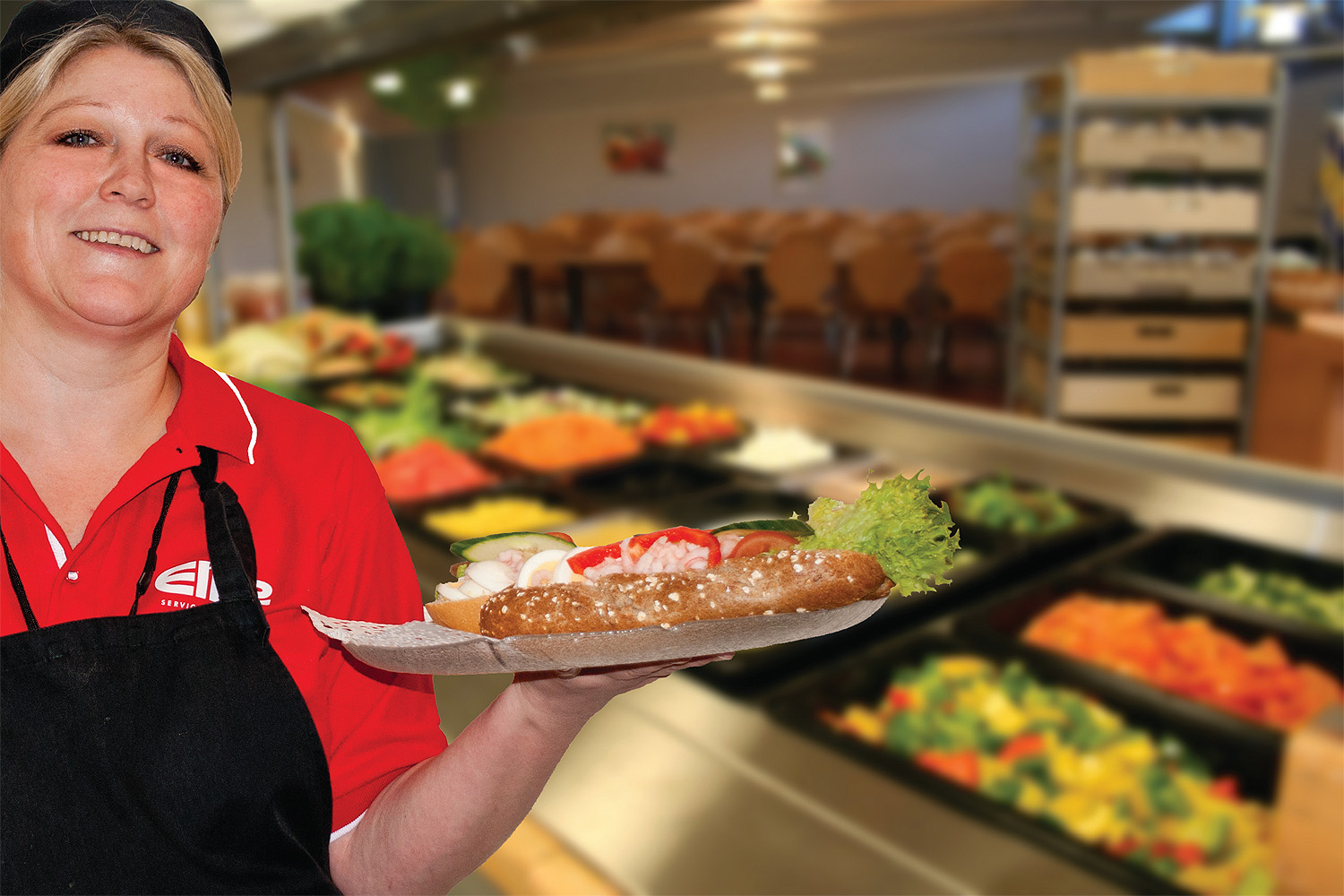 A service provider
With a long history in providing services within the cleaning, property, matt services and canteen industries, Elite Service Partner has a proven track record in providing solutions to clients across a host of market sectors
Since the company was founded as a one-man business in Høvik, Norway, Elite Service Partner AS has grown into one of the country's largest services companies, today employing some 2700 people. Over the past three decades the business has grown into a significant market player with services applied within a number of market sectors, as Marketing Manager, Odd Kristian Pedersen reveals: "Elite Service Partner today has a healthy economy, a modern profile and devoted employees. Cleaning is our main business, however the company has in recent years also become a major participant in other areas such as facility management, canteen services and concrete floor grinding. These services are provided to clients operating within both the private and public sectors."
Within the canteen services sector Elite Service Partner employs skilled chefs and confectioners that undertake day-to-day catering services as well as specialist banquet events. The company follows and understands new trends in modern eating and turns this knowledge into a tangible and real benefit for its clients. Elite Service Partner staff members are regular attendees of company and industry courses to ensure that the business is at the cutting edge of inspiration and innovation in delivering new and appealing dishes.
For Elite Service Partner, no requirement for service is too large or too small. Within the canteen sector the company provides services according to two distinctive business models, comprised of a conveyance system in which stock is provided to and owned by the clients and a commercial system, where canteen services are provided according to the restaurant principle. This has allowed Elite Service Partner to provide full canteen services, coupled with cleaning solutions, to Posten Norge ASA throughout Norway. Furthermore the company also serves all of the canteens owned by Dnb ASA outside of Oslo and Bergen. In recent months the company has renewed an important contract with the Norwegian Nurse Association to operate a non commercial canteen, giving Elite Service Partner the opportunity to design better services and products that are tailored to the end user.
Bespoke solutions
The delivery of tailored modern canteen solutions that are implemented according to the unique requirements of the client represents a key strategy for Elite Service Partner in the way it approaches new and existing business.
"When we enter into a new canteen, we try to tailor the canteen product based on what we believe the customers are looking for while trying to adapt the product in relevance to the diner's age, sex and industry type," Odd Kristian says. "For example the Oslo Turn canteen has service users who are young people of both sexes that want sushi and healthy food, while the canteens of Norway's Mantena rolling stock maintenance company are visited mainly by men with an average age of 55, thus there exists a completely different expectation to the services required in the Oslo Turn canteen."
The delivery of turnkey and tailored solutions to clients operating within a broad spectrum of industry sectors throughout Norway gives Elite Service Partner a real competitive edge in the canteen service industry. This expertise extends to its cleaning, property and matt services and is further expanded through good dialogue with clients and continually looking forward for new ideas and solutions. By delivering a dedicated and expert level of service, Elite Service Partner is keen to strengthen and expand its presence within the canteen sector and further establish itself as a market leader. "We are currently a small canteen supplier and we must 'work smart' to be able to retain our existing contracts. We are aware that it can be hard to retain contracts after the initial agreement has expired and the canteen goes back out to tender. This is due to very challenging pricing competition and further demonstrates the need to focus on developing concepts rather than selling 'standard' canteens," Odd Kristian explains. "In all of the areas in which we operate, we focus on competitively reasonable pricing, trusted and innovative suppliers and skilled employees."
Expert knowledge
The close relationships that Elite Service Partner maintains with is network of suppliers represents a further stand in differentiating the business as a market leader. Presently the company enjoys strong relationships with trusted industry players including Engrosfrukt AS, Asko Norge, Grillstad, Vestfoldfugl, Kristiania brød Gourmet AS, Ecolab and Orkla Norge. In addition to its existing network of suppliers, Elite Service Partner has recently partnered with Jørn Odden of Wholesale Fruit AS as part of its recently renewed agreement with the Norwegian Nurse Association. This new collaboration will allow Elite Service Partner to continue to deliver a quality tailored solution, while further expanding its expertise within the canteen sector. "Jørn Odden has expert knowledge in areas that will be useful in helping us to develop our in-house knowledge," Odd Kristian says. "The agreement will introduce further product development and training at the salad bar and in hot food, as well as a regular vegetable vendor that delivers to all of our customers nationally."
Over the coming years, Elite Service Partner will continue to champion unique tailored solutions while seeking to expand its presence within the canteen segment of the business, as well as in its cleaning, matt and property services. "We need to shift our focus and make conscious choices regarding whether we want to pursue commercial canteen solutions and if we do this, how we can adapt to the needs of both the client and the canteen users," Odd Kristian details. "Therefore we will work more with our canteen product and the training of our own employees. Loyalty to the company's clients and its staff members is very important."