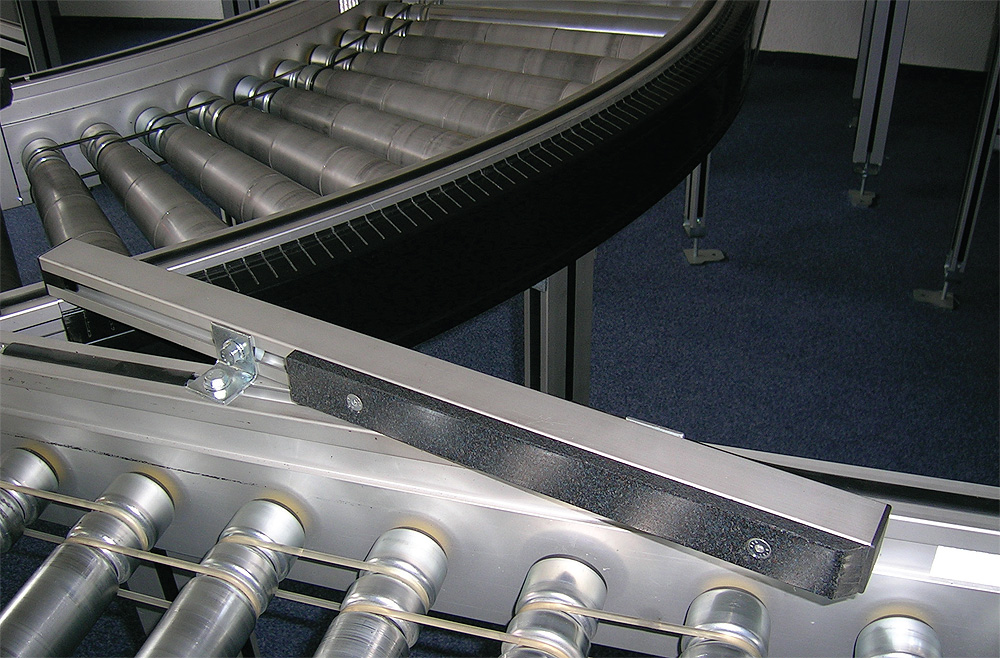 Elmleigh Electrical Systems
In control
Following its recent move to a bigger facility, Elmleigh Electrical Systems has enjoyed increased manufacturing capacity and the ability to off er even more services to its loyal customers
Elmleigh Electrical Systems was formed in 1984 in response to a recognised requirement for electrical system integration. It focuses predominantly on the food industry, but has expanded into engineering and high-speed materialhandling s ystems. Serving high profile businesses, Elmleigh owes its success to the dedication of its well versed management team, as well as its on-site and production engineers. The company's main strength is its ability to take a project from concept through to completion. This involves the provision of design, software, engineering, control panel build, installation and commission.


A great deal of the company's success has come from working with blue-chip customers from the food and beverage industry. The business deals predominantly with electrical mechanical work, the majority of which is within the food industry. That has become the bulk of its work but the business is keen to stress that it provides the full package for most industrial applications, meaning it has wider appeal across a broad range of industries.
In a typical operation, Elmleigh uses a customers' functional design specification to complete a design and build package. This commonly includes bespoke manufactured stainless steel IP65 control panel enclosures, complete with field mounted operator interface touch screen terminals, which have been installed with the company's own operating interface software. This is complemented with mechanical, electrical and pneumatic installation of plant and machinery including low-pressure ZLP conveyor systems. The company always strives to work actively with its customers, developing and installing new energy efficient systems to contribute to carbon footprint reduction.
An essential requirement of the continuing maintenance and development of the company's prime objective is for the quality installation of all systems to ISO 9001 and ECA standards, with the use of Safe Contractor Approved accredited engineers. Elmleigh believes that in operating to these standards it will meet the requirements of its customers and the industry. Furthermore the company prides itself on each project that is completed on time, without impacting production.
Over the years the company has worked with well-known companies, including the PepsiCo group, United Biscuits and Ishida Europe. It also works closely with Walkers Snack Foods, which has been a valued customer for almost 30 years. In 2008 Elmleigh completed a project with Walkers, involving the replacement of machinery within a working plant at a Walkers Crisps factory. This meant that the company's personn
Speaking to Food Chain in December 2008, shortly after the completion of the project, company director, Simon Sliwinski, explained the project in more detail: "We went into the facility, removed machinery and then replaced it, all while working within tight time constraints and during production. What was important was that we ensured all the machines were back up and running and ready for extended production when the customer required. It was quite challenging as we were operating lift and shift equipment at the same time the plant was still being used as a place of work. We also ensured that the machinery was delivered on time via our transport. In addition we carried out mechanical modifications to existing steel structures within the factory during the shutdown period to allow the machinery to be installed."
In the previous year, the company successfully completed a major project for Walkers, providing it with a complete crisp production line that incorporated a process system, a primary packaging system and a multi packing system. At the time, it was the most up-to-date crisp production line to date and possibly one of the most technically advanced in the world.
The company recently moved into a new facility, which offered an extra 6000 sq ft, allowing Elmleigh to greatly increase its manufacturing capacity. The business moved into the 14,000 sq ft facility in January 752009 and invested further in new equipment. This has allowed Elmleigh more control and more flexibility over manufacturing and resources, as well as the ability to continue to deliver a cost-effective and prompt package to customers.
The facility itself has allowed the business to carry out a significant amount of internal manufacturing and increased pre-building of customers' plants and machinery. It has also been able to take on bigger projects, benefitting from the enlarged facilities, and offering a wide range of services to clients.
The new location has also allowed Elmleigh to cut logistical and manufacturing costs, which has had a positive impact on the environment. Elmleigh understands the importance of limiting the environmental impact of its business operations, so this is a key concern for the business.
Having increased the company's manufacturing facility, while maintaining its high levels of quality, business in the future looks positive for Elmleigh. Its flexible and committed workforce allow the company to continue expanding as it looks for ways to further improve the business, both in terms of quality and scope.