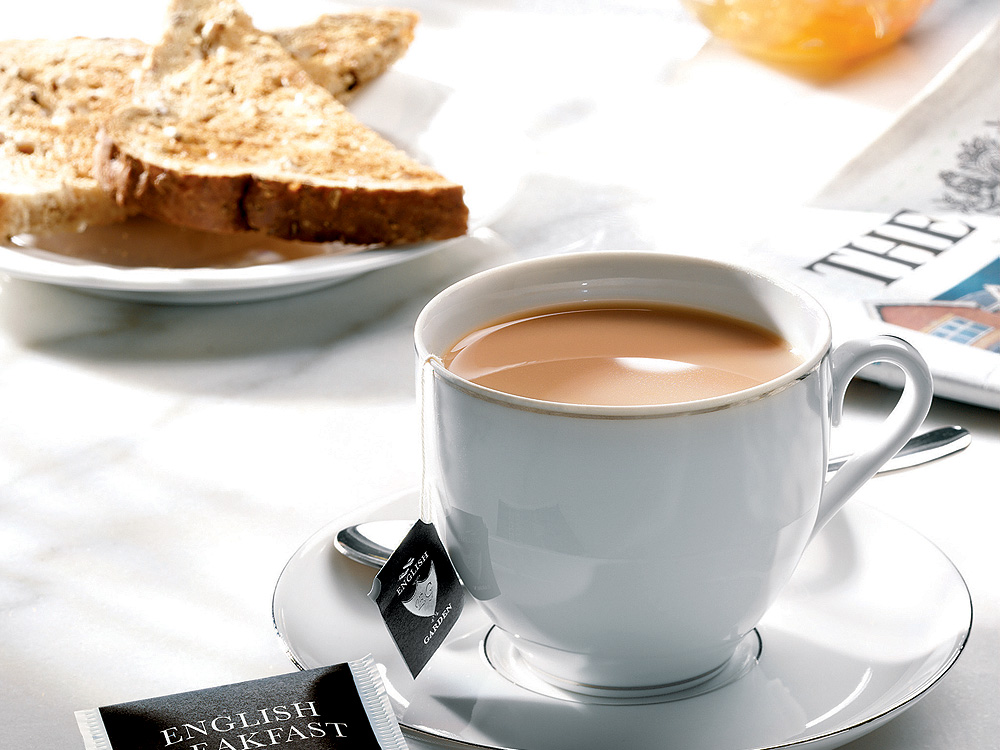 A global infusion
Increasingly becoming recognised as a high quality brand, English Garden Tea has had inordinate success in the UK and export markets
English Garden Tea is the fastest growing tea company in the UK, with expertise dating back 30 years. Based on an established tradition the company as it is known today was founded in 2005 by John Williams. The brand produces a range of high quality Fairtrade and infusion tagged and enveloped tea products for a number of high profile clients including hotels and catering companies. The company's small team of 25 staff are highly experienced in the manufacture of tea products with some having been with the company since the start. The products are designed to bring a traditional recognised entity into the 21st century.
John Williams, managing director of English Garden Tea, outlines the company's background: "We are the only speciality tea producer within London and the company has been blending and packing tea for approximately 30 years. Over that time we have produced products for companies like Liptons. At the end of 2005, I bought the company off the previous owner and our plan was to essentially create a house brand to go with the historical providence of the product. The business had been running successfully for a long time but it didn't have its own brand and we decided to create a brand that we felt would fill a gap in the market for a high quality product that is ethically sourced with Fairtrade credentials. We launched in the summer of 2006 and were amazed at the immediate response and success we received; we gained contracts with Booker Cash and Carry and attended trade shows such as IFE which lead to lucrative connections with Ikea, 3663 and Travelodge. English Garden Tea has simply been going from strength to strength, we have a number of prestigious accounts including five star hotel chains in London."


The business is seeing a turnover of over £2 million producing 250 tonnes of tea per year. The company's stringing and tagging machines are kept running on a 12-hour basis and three more machines were purchased from Italy at a cost of half a million pounds each to keep up with demand. Such developments have been necessary, not only to keep up with the popular range of teas that includes English breakfast, earl grey, assam, darjeeling, chamomile and green, but also to facilitate English Garden Tea's growing reputation in the export market.
Last year the organisation had an export rate of ten per cent, this is set to rise to 50 per cent over the course of 2009. John explains this inordinate success: "We launched the English Garden Tea brand into the export market on the back of England's famous tea tradition but we have been quite staggered by its success. We launched our product into the shop window at the SIAL international food show, the world's largest food exhibition, and since then it has only taken three and a half months for our product to get into 11 different countries. We have firm orders and are delivering locally to Ireland, France, Holland, Portugal, Bulgaria, Hungary and further afield to the UAE and Malaysia. We are just feeling our way into the international market but frankly we have been amazed at the rate of success. The French company, for instance, had their first order in November and last week they came back to us asking for exclusive distribution of English Garden to the whole of France."
Furthermore the English Garden is forever adding to its client portfolio with a number of corporate customers showing distinct interest in this quality brand. Some of the top line names in the catering sector include Virgin Atlantic, Singapore Airlines and LSG Sky Chefs, as well as BaxterStorey who have over 600 customers themselves. In addition the Olympic Committee, Ashurst Solicitors, Deutsche bank and the Metropolitan Police have become hospitality clients.
Though clearly a very mature market with a history dating back centuries, English Garden Tea has gone some way in the re-invention of the traditional tea image. Catering managers, hotels and corporate companies look for a product that is individual, innovative and not readily available in regular supermarkets. English Garden Tea has forged itself a firm position in the high-end food and drink market, noted for its quality and a strong ethical image.
John reflects on the what the future holds for English Garden Tea: "We have competition from countries like Sri Lanka and India, and as such we are emphasising our 'made in England' image that seems to be appealing to our international customers. We attend many of the food and drink exhibitions including SIAL and IFE – the last we attended produced enquiries from 75 food professionals in 44 different countries, demonstrating to us that we have potential appeal in virtually any market. In that sense we have plans to further our influence in the export markets in areas such as the US. We aim to maintain a balanced business with a many smaller customers and one or two of the larger companies such as 3663. The whole time we are looking to appeal to a diversified customer base that will give us strength in the industry."