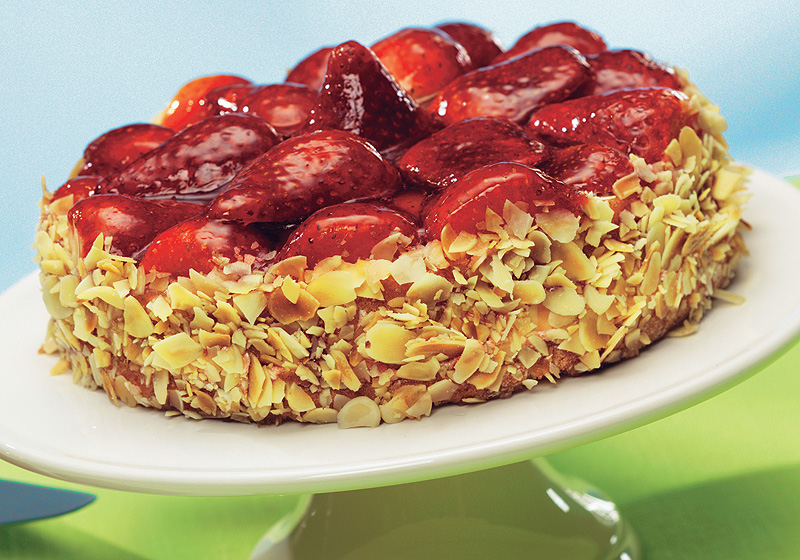 Passion for the customer
A dedication to quality has seen Fazer maiznicas gain almost a quarter of the Latvian bakery market in recent years
With almost 120 years' experience in the industry, it's not surprising that Fazer Bakeries & Confectionary is one of the leading producers of bakery and confectionary products in the Nordic region. The company operates in eight countries including those in the Nordic and Baltic regions, and Russia. Part of the larger Fazer Group, Fazer Bakeries & Confectionary comprises a number of business units including Fazer maiznicas based in Latvia.
Fazer maiznicas is the second largest bakery company in Latvia, employing over 270 staff and turning approximately 19 million euros. It produces a complete range of bakery products for the retail market, with white bread being its biggest seller.
Ivars Skrebelis, managing director of Fazer maiznicas, expands on the company's key strengths: "I believe it is our company values that set us apart from other bakery companies. We have always been customer focused and dedicated to reaching high standards of quality for all of our products and services. Fazer Group was founded nearly 120 years ago with a clear vision of how the company should look and operate. Over the years we have maintained these values, building on and developing them."
He highlights the benefits of being part of a larger group: "Being part of a wider network means there is a lot of synergy when looking at development and we are able to transfer knowledge between us. We are all working together to build a strong company and corporate culture, which operates efficiently across all the businesses."
The company's presence within the Latvian market has grown rapidly, increasing from five per cent in 2002 to 23 per cent of the market share. Ivars focuses on how listening to the customer has helped the company grow: "Our main focus is to find out what is important to our customers and what they need, so that we are able to develop and design products that they want. A result of this is the development of our relationship with the major retailers, as targeted products are more desirable for them to market."
He carries on to describe the investment the growth in market share has prompted: "We have been investing continuously in the company over the years. We have focused on investing in the production capabilities of the company, both in terms of capacity and quality, so that we can meet the demands of the market," says Ivars.
Consistently launching new products and novelties throughout the year, Fazer maiznicas has a knack for creating products that appeal to consumers. Ivars comments: "The launch of our novelty dark tin bread, Fazer Mellá has been a real success. Sales have been really fast growing and it has become one of the most popular products on the market with consumers."
Quality has always been synonymous with the Fazer brand and it is this reputation that Fazer maiznicas strives to maintain. "Quality excellence is one of the company's values and everything we
do is aligned with that. Everything down to our production processes is designed to deliver high quality products. It's an on-going process, we're always developing to make sure we maintain our quality standards," says Ivars.
Fazer maiznicas prides itself on working closely with its customers and maintaining close relationships with clients. Ivars explains: "It is very important to us that we can work with key clients on the development of the business. We have certain strategic customers, as we call them, with whom we work very closely on common agendas and projects."
Sustainability and social responsibility are issues that are increasingly facing all businesses. Earlier this year, Fazer maiznicas was one of a number of businesses that participated in the first Latvian Sustainability Index. The index evaluates companies' performance and communication in terms of environment, labour and social responsibility, amongst other key issues. Ivars explains: "We were the only bakery company present and won a bronze award, which we are very proud of. We are continuously working towards building the company as a sustainable leader in the market and this award confirms that."
Moving ahead, Ivars seems confident about the development of the business despite the market difficulties during the economic downturn: "The market has been quite heavily hit by the recession resulting in a reduction in domestic consumption, which looks set to remain low for some time. However we see potential for the development of our business, through continuous delivering of taste sensations."
With expectations for good growth and increased production volume, Fazer maiznicas looks set to continue to strengthen its market position. Ivars concludes: "Driven by its mission to create taste sensations, Fazer aims to be the leading company in the markets it operates in and the first choice of its stakeholders."