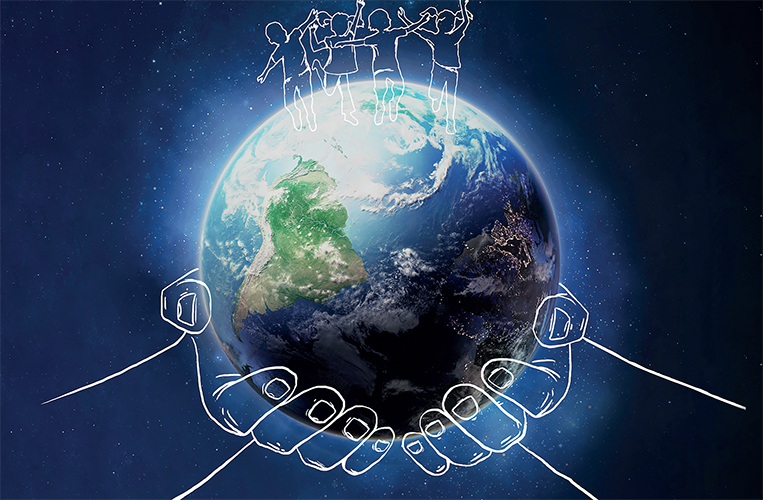 A significant portion of the population relies on animal protein as a key part of a healthy, balanced diet. However, the production of animal protein to meet the increasing global demand comes at an environmental cost which is becoming ever more visible; rising consumption is putting tremendous pressure on the world's natural resources and is a significant contributor to global greenhouse gas (GHG) emissions. Currently, animal agriculture accounts for 14.5 percent of all human-derived GHG emissions – one of the largest emitters worldwide. Without change, this number will only increase. At the same time, experts predict that the demand for animal protein will rise by 70 percent by 2050. Meeting the needs of our growing population without exceeding our planet's natural resource boundaries while reducing emissions requires radical change.
Following the COP26 UN Climate Change Conference, it is evident we've come to a tipping point with climate change. If animal production continues without change it will consume an increasing proportion of the world's GHG budget, which means it cannot be business as usual. Considering this challenge, we at DSM Animal Nutrition and Health launched a global strategic initiative – 'We Make It Possible'- designed around the UN Sustainable Development Goals (SDGs) 2, 3, 12, 13, and 14 to address the industry's and society's biggest problems associated with the need for more sustainable food systems. We launched this initiative to provide tangible and actionable solutions that would benefit and support the entire value chain, offering science-based nutritional solutions and technologies that are proven to enhance the sustainability of animal protein production. We Make It Possible is underpinned by six key areas of focus, including:
Reducing emissions from livestock
Improving the lifetime performance of farm animals
Improving the quality of food (i.e., meat, milk, fish, eggs), while reducing food loss and waste
Making efficient use of natural resources
Reducing the reliance on marine resources
Helping tackle anti-microbial resistance
At DSM, we were pleased to hear the recognition from leaders at COP26 regarding the urgent need to reduce emissions as part of net-zero plans – those that band together with the 1.5 degrees Celsius target set out by the Paris Agreement. In direct support of these conclusions and the UN Sustainability Development Goal 13, we have accelerated solutions to reduce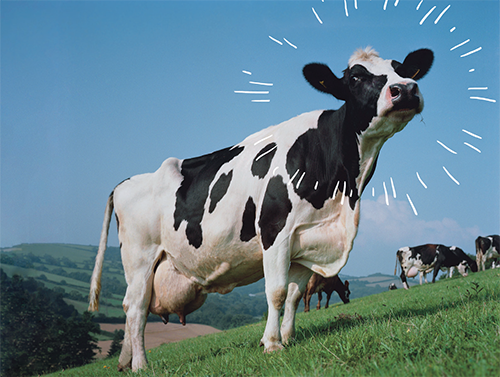 livestock emissions at scale. We developed a feed additive called Bovaer® which directly helps fight climate change. Bovaer® delivers immediate and consistent effects by way of reducing methane emissions in ruminants. More specifically, when added to the animal feeds, Bovaer® is proven to reduce methane emissions by a minimum of 30 percent in dairy cows and up to a 90 percent for beef cattle. Bovaer® is making huge strides to reduce livestock emissions, being the most extensively studied and scientifically proven solution to tackling methane emissions. To further scale this crucial technology for the industry, we recently announced a new production plant for Bovaer® in Dalry, Scotland, backed by the Scottish Government, set to open by 2025. Earlier in 2021 Bovaer® also received full authorization in Brazil and Chile helping to further the emissions fight in South America, while recently receiving a positive opinion from EFSA for its expected registered use in the EU.
Other emissions that have a major environmental impact include nitrogen and phosphorus, the main source of which is manure from animal farming. These emissions are key drivers of land and water eutrophication and biodiversity loss. In this respect a nitrogen-based emission of particular importance is ammonia – with swine farming being a significant emitter. As well as being harmful to the environment, ammonia is a barrier to farm profitably. High levels of ammonia in the farming environment leads to animal welfare issues and reduced animal performance. VevoVitall® fed to swine is highly effective at combatting these issues – it is estimate that if VevoVitall® was fed to all swine worldwide it would reduce ammonia emissions by an estimated 250,000 tons per year, positively impacting farmers, the environment, and the animals themselves.
Animal nutrition is central to fighting emissions and made even more possible with measurement tools that enable farmers to understand what is working and what needs improvement. We set out to make this possible, helping farmers and businesses alike to measure their environmental footprint with Sustell™. Developed in partnership with Blonk Consultants, Sustell™ improves the sustainability of animal protein production through accurate footprint measurement combined with practical, science-based, proven solutions that lead to tangible gains in environmental impact, efficiency of production and profitability for farmers. Utilizing Sustell in combination with advanced nutritional technologies and knowhow will be crucial to fighting climate change.
Evidently, the issues we are facing across the industry are interlinked. Science-based, purpose-led solutions will help tackle our planet's largest issues such as warming and climate change. As we move into 2022 and beyond, we need everyone across the feed and food value chain to come together to improve the sustainability of our food systems and to create a brighter future for all. Our people and our planet depend on it.
DSM
David Nickell is VP Sustainability & Business Solutions at DSM. Royal DSM is a global, purpose-led company in Health, Nutrition & Bioscience, applying science to improve the health of people, animals and the planet. DSM's products address some of the world's biggest challenges while creating economic, environmental and societal value for all – customers, employees, shareholders, and society at large.
For further information, please visit: www.dsm.com/corporate/home.html