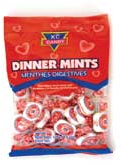 Finest Food Distributing Co. N.Y. Inc.
Finest Food Distributing Co. has a straightforward philosophy: "Hands-on and let's go."
"Our culture is to get into our work, put our hands on it and be passionate," says Steve Adelstein, treasurer and vice president of Finest. "We're hands-on with our products, our warehousing, and our sales force; we have humble beginnings and try not to forget that."
The company has grown over the last 60 years from a small pickle distributor to the largest distributor of Caribbean food products in the New York area. "We carry close to 300 items, and are recognized by major stores as the source of Caribbean products," Adelstein says.
Wide Coverage
Finest's brands are imported from throughout the Caribbean, with Jamaica, Trinidad, Costa Rica, Guyana and Barbados as major suppliers. The company delivers throughout New York, New Jersey, Connecticut, Pennsylvania and Massachusetts. "This is the largest Caribbean (populated) area in the country; the people are here, and retailers understand that, and we fulfill their needs," Adelstein says.
The company has exclusive rights to distribute many of the name brand products it carries in addition to hundreds of their "Jamaican Choice" house brand label products. Finest delivers to thousands of independent and chain grocers in the New York area including Pathmark, Shoprite, Waldbaum's, Associated, Stop & Shop, Rite Aid and A&P. Products are also sold to distributors who cover stores outside of Finest's geographic area.
Finest operates its own fleet of trucks and keeps extensive inventory in two warehouses. A trained team of salespersons and brokers write orders and service stores followed by ASAP deliveries. The new computer tracking system is expected to process orders faster and track inventory and shipments more efficiently.
The company increased its sales force and took on more product lines and stores in the last few years despite the recession. "People are spending more dollars in grocery stores as opposed to restaurants," Adelstein says. "I think with that, and old-fashioned aggressive salesmanship work, we've been able to increase our customer base and sales volume."
With these resources in place, the company's future is secure. Adelstein says he believes a strong company structure and the ability to utilize the resources available to it is key to its growth.
Three Generations
Sidney Adelstein, Steve's father and a decorated World War II veteran of the U.S. Air Force, founded the company in 1948 as Finest Pickle Products, when he took advantage of an opportunity he learned of on a tip from a friend.
During the war, Sidney Adelstein served as a crew chief on a P-38 bomber stationed in the jungles of New Guinea. "There were a couple of close calls, but Sid made it back with seven battle stars; he was young, energetic and optimistic about starting a new life," Steve Adelstein says of his father.
Sidney brought his brothers Jack and Joel into the business a year later, and they operated a small store with no telephone and a 25-cent padlock.
"When the sun went down, Finest would close; electricity wasn't on the budget," Steve Adelstein says. "Packing wasn't so simple; one day there was glass but no caps, another day there were caps and no glass. The next day there were glass and caps, but no pickles."
Through the brothers' hard work, eventually the company transformed into Finest Food Distributing Co., selling specialty foods off the backs of trucks to small stores in New York City.
"The packing industry in general and the pickle industry in particular were changing so rapidly, it was time for a change,"  Adelstein adds.
The brothers adjusted their product lines to fit the times and the need of New York City's varied ethnic communities, carrying German, Polish, and ultimately Southern and Caribbean food products.
However, not all of their customers were ready to make the adjustment. "Sidney Adelstein recalls going into one chain, shoes shined, hair combed, smiling and eager with samples in hand," the company says. "The buyer took one look, grunted, and told him 'listen here young fella, we don't want those kind of people coming into our stores.'"
"The joke was on him; their stores were seen less and less and the stores that catered to the ethnic trade were seen more and more, and Finest, following the ethnic trade, was getting bigger and bigger," the company adds.
Steve Adelstein and his cousin Larry joined the company in 1980, just as the Caribbean population in New York City started to boom.
Today, Finest is a third generation company, as Steve Adelstein's son Joseph works in the sales department and Jordan, Larry Adelstein's son, works in direct sales.
Sidney Adelstein remains at the helm of the company. "His favorite quote is 'you've got to run faster and try harder,' and Finest is doing just that," the company says.
"We've been established for more than 50 years, been through it all and plan to keep on going strong."