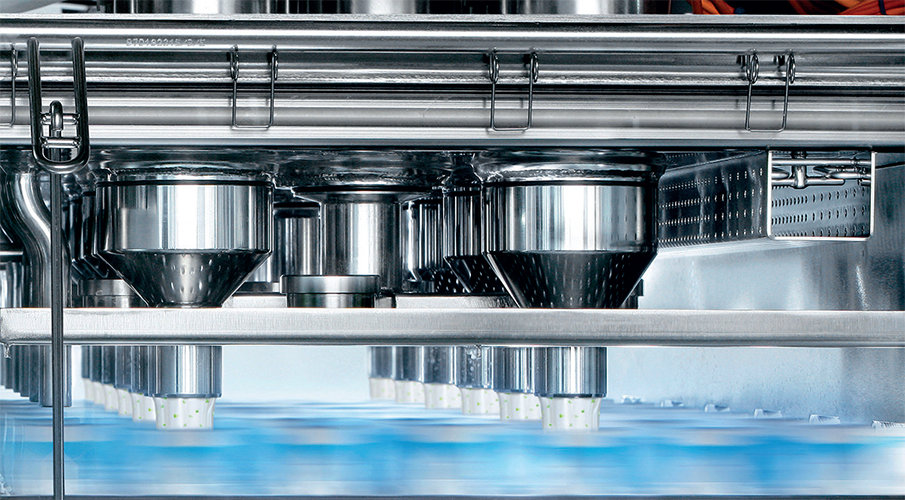 The solution is also available as an automation upgrade, which can be retrofitted to installed and existing SIG filling lines.
Digital recipe management enables automatic recipe synchronization across all relevant parts of the filling line including the downstream. For manufacturers, this means a significantly faster change to the next lot or product, considerably more flexibility in the production process, and ultimately helps to ensure a smarter and more connected filling plant.
SIG's new built-in capability also means that the latest downstream equipment for SIG filling lines can now make automatic format and volume changes. This seamless integration ensures manufacturers can utilize the full flexibility potential of their filling machines and is yet another way in which the company is helping its customers achieve digital transformation.
SIG's digital recipe management is enabled through the PLANT 360 Connector. This advanced monitoring and control solution was designed to optimize every part of food and beverage production by gradually integrating all plant processes and systems into one platform, no matter the equipment, supplier or PLC used.
Bi-directional digital recipe management was developed through SIG's solution-based Smart Factory platform – a drive to deliver IoT-enabled systems and technical services that transform filling plants into connected factories delivering greater efficiency, flexibility and quality. Now, with this innovation, SIG customers are set to achieve even more flexibility and efficiency in their production process.
www.sig.biz