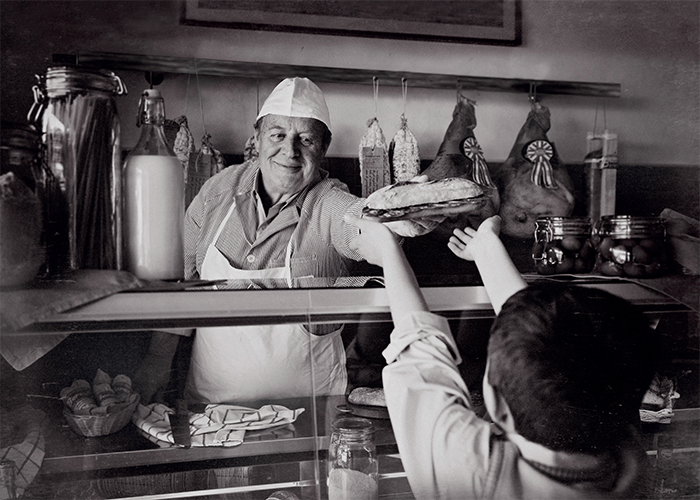 Living la dolce vita
For specialty Italian meat manufacturer, Fratelli Beretta USA, quality is a family tradition. With over 200 years' worth of experience as a salumeria, the company now offers its delicious, traditionally dry-cured meats to a range of new international markets
The fresh, inspiring and trend-setting spaces of rural Italy are the original home of Fratelli Beretta USA (Beretta). The company's 200-year-long history bursts with flavorful traditions and experiences that have helped shape its delicious salumeria selection. Now, as experts in traditional dry-cured meats and charcuterie, the people behind Beretta look to share a taste of the sweet life with consumers across America,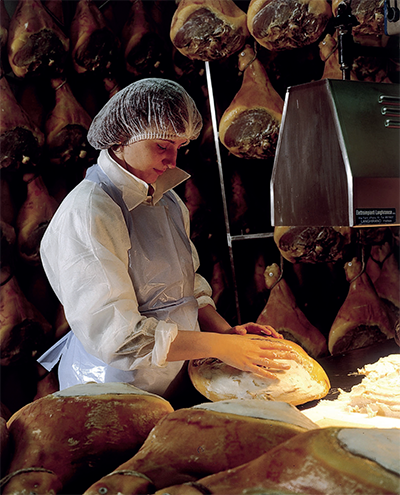 Canada and Mexico.
Famous for its all-natural Mount Olive dry-cured meats, Fratelli Beretta USA also produces a number of antipasti selections, and seasonal platters that are perfect for stay-at-home get-togethers. "We introduced several new entertainment trays for the holiday season in 2021," discusses Simone Bocchini, President at Beretta.
"They are receiving a great response from retailers and consumers alike.
We have combined the best of our salumeria, such as prosciutto, salami and coppa, with top high-end cheese, crackers and dry fruit to make it the all-around package for our customers," he adds.
The company uses a traditional dry-curing method to produce the specialty meats that are central to all its recipes; combining these time-honoured methods with new technology has helped Beretta increase its production whilst continuing to offer the same great taste. "Fratelli Beretta is always researching new and more efficient ways to produce our dry-cured product without losing our traditional and authentic taste profile.
"We have introduced several new technologies, especially in terms of quality monitoring and safety checks. A lot of effort has been put into integrating modern technology with our 200-year-old hand-craft method," Simone confirms.
Balanced flavors
Continuously updating and innovating when it comes to production methods has boosted Beretta's success, as it continues expanding into the US. "We are progressing with the construction of a new facility, which will increase our presence in United States and guarantee that the supply of our great dry-cured items is always growing," says Simone. "We want to step up our operations in order to ensure that we are able to satisfy the needs of a growing market," he affirms.
With an increased production capacity, and presence in America, Beretta has now established itself in new spaces, including the sporting arenas of New York City, where the company's Panini stands can provide the ultimate mid-game meal. "Beretta has
This selection includes the delectable Fratelli's Sloppy Joe, made with prosciutto, rye bread, coleslaw and Swiss cheese, and the Muffulata, complete with balsamic-glazed Fratelli Beretta Soppressata on crusty Italian bread. To create sandwiches with such perfectly balanced flavors, Fratelli Beretta USA works in equal harmony with its network of all-natural, family-owned suppliers.
"Beretta is a family-owned business, and we want to partner with companies that share the same vision. We value the family business dynamic, and it's important we have partners who can reflect that," states Simone.
"Creating strong relationships with our suppliers and partners allows us to make everybody feel like an integral part of our success and growth. These relationships also help us to establish a support network for the company in difficult times, such as the global pandemic that hit the world in 2020.
"We want to establish long-term plans and goals, which the Beretta team can achieve together. Having the support of smaller family-owned businesses helps all of us achieve that stability," he continues.
Important traditions
Beretta also preserves its Italian heritage and family-feel with the Beretta Academy, which is dedicated to teaching the art of crafting dry-curing meat. "Beretta Academy is the place that keeps knowledge about what it means to be a salumeria alive. We use it to train and integrate our internal resources, and make the 'new salumeria' of tomorrow," explains Simone. always been a great supporter and partner of the sport world, and of course soccer is a passion that has always been part of our identity," Simone enthuses.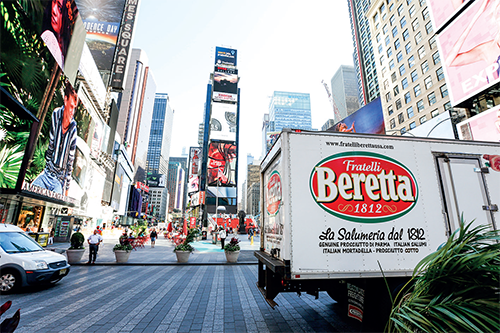 "We recently signed a multi-year agreement to be an official sponsor for the Inter Milan and Everton team. We also signed a long-term agreement with Madison Square Garden, the centre stage in New York City for sport and entertainment.
"We are present inside the arena, with two Panini stands; one on the sixth floor, and one on the tenth floor. We also have some items available in different concession stands in the area, where people attending games or concerts can taste our delicious selection," he elaborates.
Now heading into its 209th year, Beretta adopts new strategies for growth, whilst remaining true to the original mission that has maintained its success for so many years. "Attention to the consumer and market will be crucial in 2022. Consumers have changed a lot during the pandemic, their purchase habits and attention to selection has increased a lot, as has their knowledge of the products they consume, and the categories those products fall into.
"As a company, we need to be attentive to this change, and adapt quickly to continue our success in 2022. In the long-term, I see additional investment in production facilities, as well as taking some of the popular items that we produce in Italy to the American market. We would also like to use our American base operation to bring our product to other nearby markets, such as Canada, Mexico and South America," summarizes Simone.
With a renewed understanding of the value of adaptability, Fratelli Beretta USA moves confidently forward, armed with the best of Italy, and a little of the sweet life. "We are very focused on the USA market; we want to bring it a taste of our important traditions, as well as some Italian flair," Simone concludes.
www.fratelliberettaUSA.com