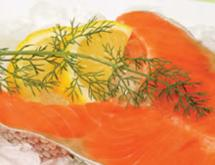 With facilities in Oakville, Ontario, and Albion, N.Y., Freeze-Dry Foods has been freeze-drying items such as poultry, meat, seafood, eggs and cheese for more than 40 years. The company works with many of the world's leading food companies and specialty processors to meet clients' product needs, and it shows clients how freeze-dried ingredients can improve a product's quality. The company has a fully equipped laboratory and its facilities are certified by HACCP, FDA, USDA and CFIA. It also works with biotechnology firms to freeze dry various biological materials.
Customers need us to be cost-competitive in the market, and we definitely want to keep our costs in line, President Karen Richardson says. We believed we could accomplish this goal and our sustainability goal through optimizing the use of our equipment, plants and people. We decided to invest in our employees through continuous improvement and achieve production gains from maximizing the output from our physical assets.
A Coordinated ApproachFreeze-Dry Foods had big goals, but it ran into two immediate challenges: it had to find a consulting firm that was a good fit with its own culture, and it had to make sure its employees were on board.
When we were looking for a consultant, we wanted someone who would help us make this a bottom-up process, Richardson explains. We found Newton was most knowledgeable about what our problems were, how we could improve and what we were already doing well. They also understood that we really wanted to invest in our employees that this wasn't just a flavor-of-the-month type of directive. This wasn't a management says do it, so get it done sort of thing.
Freeze-Dry chose to partner with Newton Industrial Consultants – a team of engineers who help manufacturers improve performance. Employees initially were reluctant to the idea of bringing in a consultant, she notes, and they didn't all see the need to spend money to get someone from the outside to tell them how to do their jobs.
We explained it would be a coordinated approach that Newton would bring fresh eyes to help us accelerate our processes and improve and the employees knowledge would be invaluable in moving forward, she says. In Oakville, we have a unionized work force. We have a great relationship with them and the union was very supportive because we stressed that we didn't want to eliminate jobs. The object was to get more product through our facilities and eventually hire more people. We stressed that we our employees would be the key resource when making these changes.
Newton and Freeze-Dry Foods worked together very well, according to Adrian Butler, Newton's director, and the results were unbelievable on how successful they were, but employees didn't buy in immediately.
From the start, we came in with a massive focus on training and accountability, he explains. To be successful, you have to train your people, otherwise everything will go back to the way it was before as soon as the consultants leave. We are factual, scientific and objective, and that is what Freeze-Dry liked about us. The implementation was focused on the people. We were very focused on making the people look good and giving them everything they needed to succeed. We were making the changes happen with the people on the floor.
To get started, Newton's engineers looked at all the different products made by Freeze-Dry Foods and studied the equipment at each factory. We had to determine which products and which equipment was the least efficient, and then figure out how to fix that, Butler notes.
The main engineer from Newton set up an office in Freeze-Dry Foods' lunchroom, so he was close to employees at all times. Newton's engineers and Freeze-Dry Foods production staff worked together to control the weights, temperatures and vacuums of each product, and also improved the efficiency of equipment changeovers. The production workers tracked everything they did and reported their numbers back to Newton. They also helped put materials together for the project's trials, and then reported the trials' results.
The first project we did was about 14 to 16 weeks in length, and it was week 10 before we were really sure that the improvements would stick and that we would continue to drive output gains, Richardson recalls. It was amazing to see the employees excitement when they saw how they were improving. The buy-in was incredible. Everyone understood that errors and failures were OK they were all part of the improvement process.
Newton trained the production workers to understand the changes being made, and created simple systems for the workers to use going forward.
Everyone really gained a sense of pride, Butler says. It is easy for them to see when they do well, but if they have a day that's not so great, they know they can get support from management on how to improve or fix whatever problem there is.
Layering Improvements
Freeze-Dry Foods implemented its improvement projects at its Oakville facility from September to December 2009, and then worked at its Albion site from January to March 2010. The first goals, according to Richardson, were to establish employee buy-in, implement a culture of continuous improvement, develop key performance indicators and achieve new efficiencies.
We saw clear, definitive improvements, which was really exciting, she says. The challenge was not to take on all of the problems we saw at once, but to stay focused on what we were trying to fix in those first projects.
These projects were so successful, she notes, that Freeze-Dry Foods kicked off another project in October this year at its Oakville site. For this new project, we are looking for more equipment and process improvements, and to improve cycle times, she says. By layering on this second project, we expect to see greater gains in what our equipment can produce.
Freeze-Dry Foods isn't just focusing on productivity improvement for sustainability however. It is also improving its infrastructure; at its Oakville facility, the company is replacing the roof to improve energy efficiency. In addition, both plants will be undergoing studies on their energy efficiency in the coming months, Richardson says.
We're working with the Guelph Food Technology Centre to monitor our equipment in Oakville, she explains. We want to see which equipment is using the most energy, how we can improve it by identifying project paybacks and possible sources of funding or grants..
At our U.S. plant, we've partnered with the University of Syracuse to do a similar energy study, which has been funded by the U.S. Department of Energy, she adds. On all of our projects, we look for partners who understand that the changes we make must make sense for our business. We don't want a consultant that just tells us to build a new plant. They have to understand that we want to make improvements that will have a lasting positive impact on the environment and provide a stronger cost base and infrastructure for Freeze-Dry.
Freeze-Dry Foods already has seen a number of efficiency and environmental improvements from the changes it has made. For example, the company can supply clients on shorter lead times, Richardson notes, and it has the flexibility to provide new products that it wasn't able to make before.
We've improved our service to customers, and our energy costs per pound of food produced is definitely down, she says. We saw no one in our industry was doing efficiency projects for sustainability, and we didn't understand why they weren't. We will expand our operations in the future and when we do, we will continue to be efficient. We will design our new operations more efficiently and carry over all of the improvements we've made. It is really full steam ahead from here.