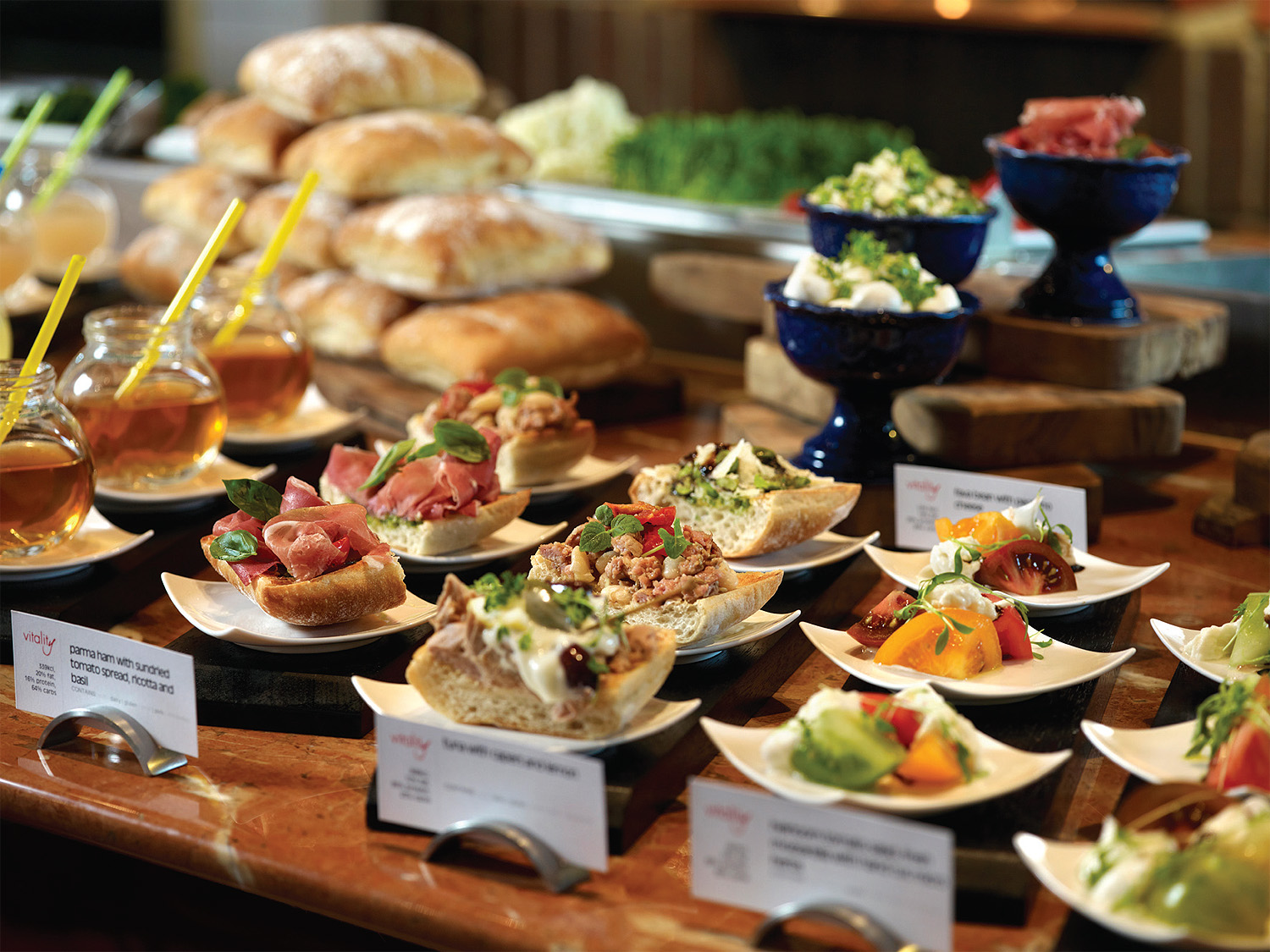 Going glocal
Created from a merger between three leading hotel brands in 2006, FRHI Hotels & Resorts is undergoing a major food venture across the group to ensure consistency in the quality of food offered, while also ensuring each hotel provides guests with unique experience
When Fairmont Hotels & Resorts, Raffles Hotels & Resorts and Swissôtel Hotels & Resorts united under the same banner of FRHI Hotels & Resorts in 2006, a new global force in the hospitality market was born. Today the Toronto headquartered global hotel and management company boasts more than 130 hotels and branded residential offerings in 34 countries; located in financial centres, gateway cities and sought-after resort locales, FRHI has 46 hotels in the Americas, 25 in Europe, 27 in the Asia Pacific region and 19 in the MEA.


Although the merger is relatively recent, the history of FRHI dates as far back as the late 19th Century when legendary hotels such as the Fairmont Banff Springs and Raffles Singapore began welcoming guests. Entrenched in a tradition of luxury and sophistication, these two hotel brands may have their similarities, however, they both naturally also have their own unique style and strengths. For example, Raffles represents an oasis for the well-travelled and offers sophisticated luxury with residential charm; at its renowned hotels in locations such as Dubai, Singapore and Paris, a personal and discreet service is provided. Meanwhile, Fairmont offers a sense of heritage and sophistication, with a warm personal service provided to guests. Notable hotels within Fairmont's portfolio include the Plaza in New York and London's The Savoy. Operating alongside these two brands is Swissôtel, which is well known for genuine hospitality mixed with service efficiency; notable hotels within the brand's range include Swissôtel Tallinn and Swissôtel The Bosphorous.
Offering a distinctive portfolio of luxury and up-scale hotels through it three different yet complementary hotel brands, FRHI's vision is to be the world's 'preferred hospitality company', as such, the company focuses on providing each guest with a unique and unforgettable travel experience. One integral part of ensuring this vision becomes a success is the delivery of high quality food that also provides the guest with a unique 'glocal' experience, as Martin Jones, Vice President of Food and Beverage in Europe at FRHI Hotels & Resorts, explains: "Of course we cater to the needs of our guests with a breakfast, lunch and dinner requirement, however, we believe that the key to attracting guests is through catering to the local people. So what do the locals want? To find this out we look at the local needs and the dining habits in the area; we also find out if there is a need for a specific type of cuisine or restaurant such as Chinese, Italian or Vietnamese to drive the local business. Ultimately, if locals are seen eating in the hotel we believe this will draw in our guests as well."
Currently focused on a major food venture that will ensure consistency across the three brands while also maintaining the individuality of each hotel, FRHI is keen to develop its global initiative with local applications, as Martin notes: "It has to be 'glocal'. Because we are three brands we have a certain market position and certain standards that must be maintained, but we also want to be locally applicable with the foods we provide. By this I mean that there are common items that are served across the globe, whether you are in England, America or China; items that guests expect wherever they are in the world include the Caesar salad, the hamburger or even pasta and bakery items. There are also items such as cocktails, coffee and tea presentations that people expect, so we try to standardise these items so expectations are met across the board."
A core part of the glocal strategy for FRHI is its relationship with local farmers and suppliers, which provides local customers and guests with confidence that they are receiving an authentic culinary experience. Moreover, the company applies international foods, recipes and trends to menus that are created with local produce while also researching the origin of classic food products to ensure customers enjoy a legitimate food product of optimum quality. "Our goal is to achieve customer expectations with regards to quality and style. Authenticity is important to us, so we tend to research the origins of items on our menu by questioning, for example, where the Caesar salad came from and what ingredients were originally in it. This ensures consistency and individuality in our ingredients across all of our hotels," highlights Martin.
Alongside local meals and more generic menu items, FRHI has also been looking to enhance the quality level of its bakery items in line with increased demand within this area. "Bakery is a huge thing for us, so we try to standardise certain recipes and also work with third parties who produce breads and bakery items for the hotels where we don't produce our own. It really is about working across the board so the quality is consistently excellent anywhere our guests are in the world. It is a challenge, but we are in the process of implementing standards of menu parameters and standard recipes. Although we generally communicate in English, we can translate if necessary, but we also use pictures to provide a visual representation of what guests and locals can expect," says Martin.
"As you know, we tend to eat with our eyes so if the food doesn't look appealing that will put people off straight away. Because of this, we want to provide food that is not only visually appealing, but also tastes great and is consistent in the level of quality. By driving forward this positive experience we are certain to gain repeat business from satisfied customers," he concludes.