PRIDE AND PIZZA
Gaspare Jack Fallucca and his wife emigrated to the United States from Italy during the 1950s. In 1964, they started Palermo's in the form of a humble bakery on Milwaukee's East Side that served traditional Sicilian food. By 1969, they were ready to expand the business into their first ever restaurant, which Gaspare built-out himself. For the last five decades since its inception, Palermo's Pizza has grown into one of the largest frozen pizza producers in the US – a direct result of the inter-generationally inherited passion for good food, made from the best ingredients.
According to his grandson, Nick Fallucca, Chief Product & Innovation Officer, Gaspare's approach to conducting business was instilled within the bare bones of the company. He states: "The three fundamental foundations of the Palermo's culture are simple: to provide really great customer service, cook delicious food, and treat employees well. They transpired from my grandfather's early beginnings, and are largely responsible for the company's great success today."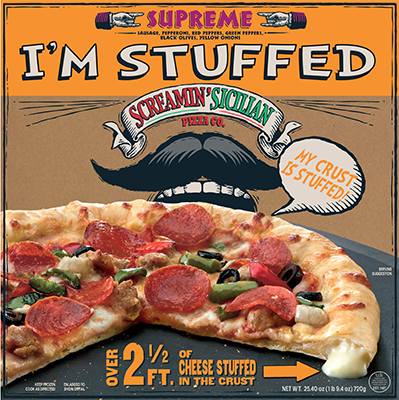 "We didn't start manufacturing frozen pizzas until 1979; a local grocery store was actually the catalyst," he continues. "The owner had approached my grandfather with a frozen, French bread pizza and said: 'Hey, Jack you've got to try this.' He obviously protested, saying 'are you kidding me? Why would I want to try a frozen pizza – I make my own!' But this was their point, they wanted him to start making Palermo's Pizzas available in a frozen format for grocery stores. So, in a true grassroots fashion, he built the first manufacturing facility out of an old house on the East Side whilst, with the pizzas, he was still making his own sausage by hand and chopping his own vegetables. There's a theme to this in-house innovation in the company history, but it wasn't until the late 1980s that we really got our first big break."
Pizza perfection
In 1989, Safeway collaborated with Palermo's on the development of the first rising crust pizza to hit the market. Palermo's produced this new pizza on behalf of Safeway's label, which set the tone for a lot of the work that would carry the company through until the early nineties – other than a few personally branded products for smaller, local grocery stores. In 2003 Palermo's launched Palermo's Primo Thin through Costco, the first premium, ultra-thin pizza to hit the US market, and it was a huge success. From there Palermo's moved into its new facility in 2006, where the company has remained ever since.
"In terms of our theme of innovation, I'd be the first to admit that things don't always go as we hope," says Nick. "Back in 2007, we attempted to launch the Hearth Italia, a contemporary pizza for the 2020s – we incorporated our Italian stone-fired oven for the perfect base and covered it in pesto, cherry tomatoes, kalamata olives and feta. But the market back then just wasn't ready; it failed completely. It wasn't until 2013 that we really started to grow as a national brand, when we released Screamin' Sicilian, which is now our most popular product. It coincided with the craft beer craze and we figured, why not make a craft pizza? We spent a lot of time sourcing the best ingredients we possibly could, frozen pizza or not, and used it as an opportunity to pay homage to my grandfather who had passed away the year prior."
"Palermo's is a brand that's suitable for the whole family, but we also have our Connie's brand. Purchased in 2017, Connie's has a similar story: it was founded by an Italian family in the 1960s in Chicago, so it's all based around Chicago's restaurant culture and its thin crust pizzas. It's all natural and does extremely well in the Mid-West. There's also Urban Pie, which fits in more with the premium, craft-style pizza market and focuses its attention on flavor exploration – we use it as our opportunity to experiment further with more unique ingredients."
People and passion
"Recently, we launched our stuffed crust pizza and a breadstick-style pizza, under the Screamin' Sicilian brand, and also our Surfer Boy Pizza in partnership with Netflix and Walmart." He explains: "Surfer Boy Pizza has been one of the fastest growing products that we have ever released – in terms of velocity, it has done four times better than we had previously anticipated, with the largest retailer in the country. All in all, we put a lot of energy into the innovation of our products. We're continuously searching for both the products that the market currently wants, and the ones that it is not yet aware that it wants – it's like baseball, if you don't swing, you're not going to hit the ball."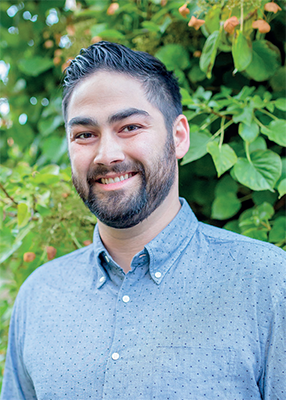 Palermo's employs two internal approaches to product development. First the research and development and marketing teams working together to create a list of 50 or so concepts, that are consumer tested. The list is narrowed down to the top ten, which are then tested further before being trialed. The other approach grows from an idea or suggestion made by an employee or owner that the company will develop and test. Externally, the company also works with customers to bring their ideas to life – of which they may request a full launch. Regardless of the outcome of any developed trials, Nick cites them all as providing invaluable knowledge to help with future development and growth.
"We work with data-supported decisions and trend analyses, not just our own opinions," he explains. "We're also happy to take a chance and fail fast, before picking ourselves up and moving onward – whether it's an idea of ours that a retailer is running with or a suggestion from a customer that we're willing to give a go. Our supply chain relationships mean a lot to us, something that was highlighted during the pandemic. We saw our demand increase enormously, given people were eating at home instead of at their favorite pizza restaurant. We actually grew during the pandemic, which we couldn't have done without the strong partnerships that we have with our customers. We were able to support them in the same way our key suppliers were able to support us."
At the heart of this constant innovation comes the obvious factors of finance and technology, but Nick says that Palermo's people are what really sets it apart from the competition: "If you've got a frozen pizza manufacturing plant, there's no tangible reason why you can't do what we are doing. If you've got money, you can buy the state-of-the-art technology with which we operate. What you don't have is our people. We do a better job at creating our product, manufacturing it and getting it sold and distributed – because we have that special attention to detail. By 'we,' I'm saying it's our people, it's our drive, it's our passion and innovation – It really just comes down to our team players at Palermo's. Recently we were certified by Great Place to Work®, with 73 percent of our employees saying that Palermo's is a great place to work. The average is 57 percent. That's a testament for us. Great people make great pizza," he concludes. A mentality that ties in beautifully with the ethics with which his grandfather started the business half a century ago.
www.palermospizza.com