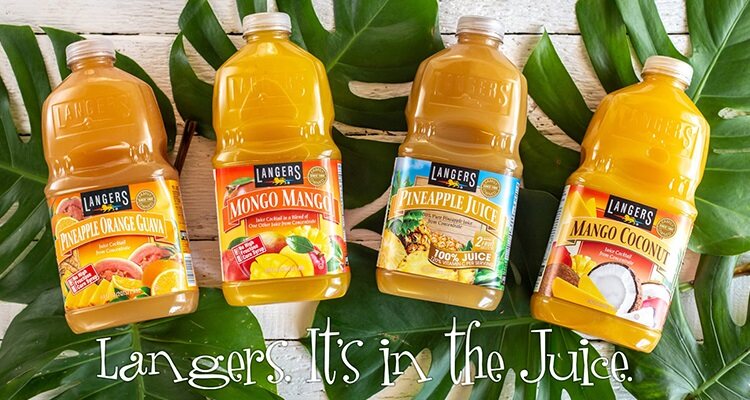 From farm to bottle, Langers Juice redefines beverage sustainability 
With a rich history dating back to 1960, Langer Juice Company (Langers Juice) is a family-owned business that has established itself as one of the leading juice brands in the US. Renowned for its innovation and commitment to quality, Langers Juice is recognized as a top player in a very competitive market, offering a wide range of delicious juice varieties. Indeed, as part of its commitment to innovation, the company regularly introduces exciting new products.
Located in City of Industry, California, the business is run by founder, Nathan Langer's two sons: Bruce Langer, President, and David Langer, CFO. At present, Langers Juice operates three California-based plants dedicated to the pressing, bottling, and – in some cases – carbonation of its juices. With a workforce of 400, the company's extensive production efforts encompass over 200 diverse beverage options, which are distributed internationally. To keep up with the demand, Langers Juice has invested in a hydraulic press that crushes 24 tons of fruit at once, as well as multiple 13,000-gallon holding tanks. The company's own bottling facility consists of a computerized high-speed bottling operation with conveyor belts that can fill 450 64-ounce bottles per minute.
The roots of Langers Juice can be traced back to the Langer brothers' grandfather's tenure in Poland. During that time, he cultivated grapes and engaged in the production of wine, laying the foundation for the family's involvement in the beverage industry.
Sustainability initiatives
Later, in 1960, Nathan purchased a business called VegeJuice Ltd, which sold celery juice to stores and through a home delivery van. A firm advocate of the potency of natural ingredients, Nathan was strongly opposed to the inclusion of preservatives and artificial ingredients in juice production. His commitment to this principle is still upheld today and the company takes great pride in perpetuating his beliefs, offering a range of all-natural products that reflect his enduring legacy.
In addition to prioritizing natural and healthy products, Langers Juice is committed to environmentally friendly practices. The company cultivates its own fruits on a 17-acre farm based in Bakersfield, California and known as Langer Farms. The freshly harvested fruit is transported to a nearby facility for pressing, where a combination of manual and mechanical methods is employed for checking, sorting, and cleaning the fruit. During that process, Langers Juice ensures that no part of the fruit goes to waste. The pits are collected, ground and are subsequently utilized as fuel in wood-burning power generation. Additionally, after being removed, the fruit solids are sent to a cattle farm where they are repurposed to enrich the feed. Through this process, Langer Farms further maximizes the value and
minimizes the environmental impact of its fruit processing operations. Once the juice is made, it is then sent to Langers Juice, where the company produces many of its own bottles using lightweight materials and BPA-free resin. Furthermore, the outer juice cases utilize cardboard grown in sustainable forest and are printed with soy-based inks.
Amplifying brand impact
Dedicated to providing the best sustainably produced juice to its customers, the Langer family continues to be involved in every aspect of the juice-making process, from production and marketing to quality assurance. Bruce and David personally ensure the quality of every batch that bears the Langers Juice label. Drawing on their expertise developed from a young age, the brothers engage in the crucial task of tasting and evaluating each batch of juice to determine whether it meets the company's high standards. Their discerning palates were honed during their childhood, as they regularly tasted their father's fresh juice creations. This experience provided them with valuable insights into which fruits made the best blends and the finest tasting juice.
As the company continues to innovate and expand, it acquired the bottled water brand Gen Z Ltd in March 2023. Gen Z gained recognition thanks to its playful branding, marketing, and eco-friendly message. The brand humorously markets its water as a flavorless, transparent liquid, which comes in a reusable and recyclable bottle. Recognizing the potential of Gen Z's innovative approach and whimsical design, Langers Juice made the strategic decision to purchase the brand. Harnessing its expertise, the company aims to establish a closer connection between Gen Z and consumers, thereby amplifying the brand's impact.
The inclusion of Gen Z in Langers Juice's product lineup serves to reinforce its mission of delivering high-quality beverages through traditional and environmentally conscious practices. With its commitment to sustainability, including the repurposing of ingredients, the company sets a strong example of how businesses can contribute to a more sustainable and efficient economy.
www.langers.com