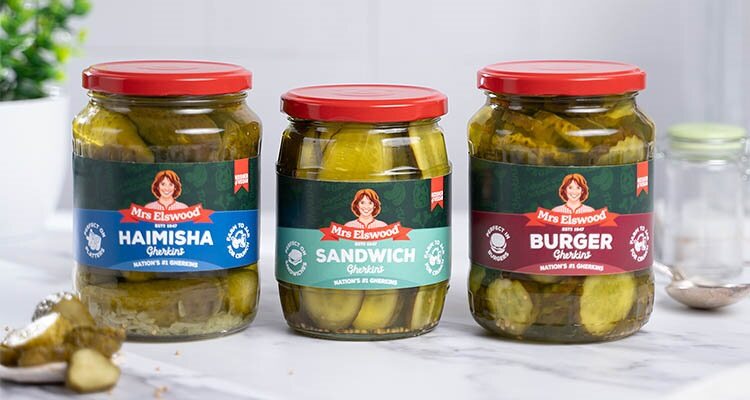 From French lemonades to German gingerbread: explore Empire Bespoke Foods' unparalleled selection 
Passionate about distributing authentic food products from around the world, Empire Bespoke Foods Ltd (Empire) has solidified its position as a leading importer and distributor in the UK. With a strong presence in the retail, wholesale, and independent sectors, Empire is the trusted partner for many renowned food brands. The company's extensive range boasts an unparalleled selection of products, including Mrs Elswood pickled gherkins, traditional French lemonades, barbecue essentials, confectionery from the US, authentic Thai delicacies, and genuine German gingerbread. With a commitment to quality and provenance, Empire satisfies the diverse tastes and preferences of discerning customers. Chandresh Patel, Managing Director, sheds some light on the organization's history.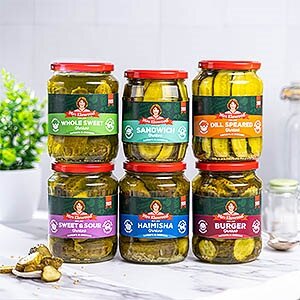 "I originally established Empire Food Brokers in 1997, a family-owned fine food importer and distributor. Initially, we focused on importing well-known US products such as Durkee, Hershey, and Nabisco, supplying them to the 52 Europa Stores we owned at the time. These stores were eventually sold to Tesco in 2005. Our first customer outside of the stores was Selfridges, who discovered our products through our Europa Stores. This led us to begin importing American products initially exclusively for Selfridges, then for Partridges and other premium high street department stores. Based in Golders Green, our store primarily offered Kosher certified products, which caught the attention of Waitrose. They approached us to supply them with a one-stop-shop of Kosher products, marking our entry into the multiple market. We subsequently extended our presence to Sainsbury's and Tesco and established some of our own brands.
"Bespoke Foods launched Thai Taste in 2003, which offers a delectable range of authentic Thai food products sourced directly from Thailand. In 2005, we acquired the Mrs Elswood brand, which has since flourished to become the leading pickled gherkin brand in the UK. Then, in 2012, we obtained a majority share in Burts Crisps and subsequently sold that business earlier this year after exponentially growing the brand. Finally, we acquired Bespoke Foods in 2014, a reputable fine food business of a similar size. Since then, Empire Food Brokers has expanded through brand launches, strategic acquisitions, distribution of other companies' brands, and the growth of its private label business, establishing its current size and stature. But most importantly, we are now known as Empire Bespoke Foods," he states.
Diverse product portfolio
Phil Nicolle, Sales and Marketing Director, provides an in-depth look into Empire's brands and highlights the company's most recent launches. "As the leading brand in the gherkin category, our primary objective for Mrs Elswood is to drive growth through modernization. In line with this vision, we have recently launched the Mrs Elswood Crunchy Vegetables range, which offers a modern take on mixed vegetables and greater variety compared to competitor brands. These vegetables are carefully fermented to enhance their flavor profile. In addition, we also have a new range of cornichons, featuring a sharp and tangy sweetness infused with mustard seeds. With the signature Mrs Elswood crunch, these cornichons are designed for charcuterie, cheese boards, and snacking. We also have more exciting new product developments planned for the Mrs Elswood brand in 2024.
"Amongst our world foods range, we are introducing a new brand called Master Cook, which brings regional Indian cuisine to life. Under this brand, we have developed a range of fully plant-based curry kits and heat-and-eat dals that showcase the diverse flavors of India. Our offerings include a Delhi style 'no butter' chicken and a Bengali style chickpea masala, among others. These products are made using authentic recipes, fresh ingredients, and are completely free from additives. We are also planning to launch an Indian dal range under our Wellness that Works (WW) license agreement. This collection will feature convenient heat-and-eat twin pack dals, with a strong focus on health and wellbeing. By combining our expertise as a producer of world cuisines and WW's health credentials, we aim to deliver a unique, plant-based, authentic, and healthy Indian food option," he affirms.
People first
Empire thrives on new product development, innovation, delectable recipes, and a vibrant work culture. Chandresh explains what that culture entails. "Our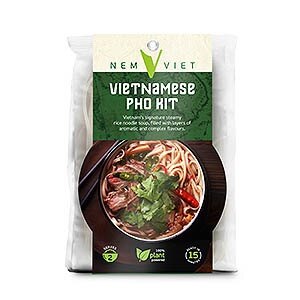 company ethos is deeply ingrained in the core values of ONE TEAM, an abbreviation for Ownership, New ideas, Ethical practices, Teamwork, Expertise, Articulation, and Making things happen. These principles serve as the foundation for our collective efforts and guide us in our day-to-day operations. Moreover, we encourage a sense of camaraderie and engagement among our team members through our active sports and social committee. This committee organizes regular events, providing opportunities for our team to connect, build stronger relationships, feel appreciated, and have fun along the way," he emphasizes.
Building strong relationships within its team is paramount to Empire, and so is its role within its surrounding community. Phil details the company's environmental, social and governance (ESG) approach. "Our relationship with the local community is of utmost importance to us, and we have established significant partnerships with organizations that align with our mission. We proudly collaborate with the Harrow Food Bank, which provides support for those in need, and Mind Food, a charity that assists individuals facing stress, depression, or anxiety by offering food growing and creative sessions in natural green settings. Given the relevance of both organizations to our industry, it is a natural fit. As part of our dedication, all Empire employees are eligible to dedicate two days each year to volunteering activities with these organizations," he enlightens.
Looking to the future, Chandresh reveals his aspirations for the company. "I would like to see Empire not only achieve but exceed its ambitious goal to grow to £60 million and expand its own brands to constitute a larger share, closer to 50 percent, of our overall business. Our other priorities include strengthening our portfolio and presence in the world foods market, developing robust relationships with customers, investing in category and consumer insight, and ensuring our readiness for the future by acquiring the right brands for the UK market," he ends.