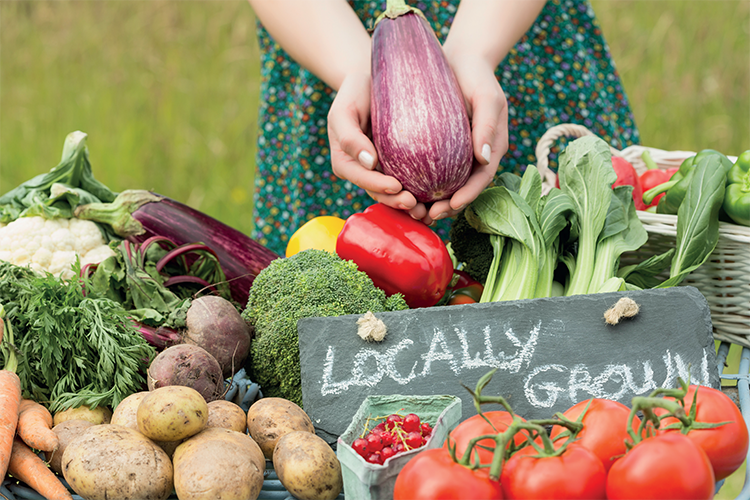 From traceability to transparency
Today's consumers demand more and more information about what they eat. They're not only conscious of the ingredients and the nutrition facts, they also want to know where the food originated, whether animals were treated humanely, and what kind of environmental impact the food has had. Consumers are also interested in learning more about the company's environmental sustainability policies and efforts. This is in addition to disclosing information that has already become commonplace, such as if a product is certified organic, gluten free, and locally grown. The list of requested information is long and continuing to grow.
Along with the transparency required to build and maintain consumer trust, food safety, quality, and compliance are critical issues for global food and beverage producers. And while increasing globalization of food sourcing and distribution enables manufacturers to have more supply chain options and reach a greater number of customers, globalization also means that risks – like the spread of contamination or disease – can often be more prevalent and complex. In fact, the World Health Organization (WHO) estimates that every year, roughly 600 million people fall ill after eating contaminated food, with 420,000 of them ultimately dying. It's because of the risks – and the ensuing consequences – that the food and beverage industry is so highly regulated.
Efficiently catering to the needs of modern-day consumer demand for transparency, maintaining food safety, and meeting ever-changing regulations are major challenges for virtually all food and beverage manufacturers regardless of size. At stake are the health of consumers, damage to the brand, and exorbitantly costly recalls. Having a transparent supply chain and the ability to track and trace ingredients can provide confidence, while detailed documentation of all ingredients and processes can provide the foundation of public trust.
Many food and beverage manufacturers are realizing that their current technology systems and business processes are unable to support the level of supply chain transparency and traceability required in today's highly competitive, global market. The key to enabling and leveraging these capabilities is to take advantage of the technologies made available by 'Industry 4.0 – also known as the 'fourth industrial revolution'.
Integrating Industry 4.0 into the supply chain ecosystem requires digitally transforming the supply chain to be able to trace ingredients and products upstream and downstream across a number of suppliers, logistics providers, and partners. Integral to tracking and locating suspect ingredients and isolating problems is reliance on internet of things (IoT) technologies – combined with end-to-end, network-based supply chain traceability.
When done right, supply chain transparency and traceability have the added benefits of building consumer trust and strengthening brands, securing food safety, reducing waste, and overall supporting sustainability claims.
An efficient and transparent food supply chain requires extensive collaboration and coordination between stakeholders. Preferably in real time. This can be challenging as many food and beverage companies rely on factories and other parts of the supply chain that are owned by suppliers or trading partners – and those partners source from several suppliers themselves – creating multiple layers of complexity in the quest for transparency. From a food and beverage manufacturer's perspective, the benefits of supply chain transparency are generated within their own production processes but also upstream and downstream along the supply chain. Modern technologies that enable transparency will also have the added benefits of meeting consumer demand for product information, identifying and responding to food safety issues, reducing food waste, and supporting sustainability claims.
Building end-to-end supply chain transparency
Creating end-to-end supply chain transparency is a major task. Trying to get there in one giant leap might be biting off more than you can chew. Instead, companies should start by focusing on integrating traceability into internal operations, and then over time look to expand upstream and downstream the supply chain.
Supply chain transparency and traceability should be part of the overall food safety initiative, as opposed to pursuing a traceability endeavor all on its own. This level of commitment increases the odds that a company will not only make forward progress on traceability capabilities, it also demonstrates that the company regards lot traceability as an integral part of food safety. Everyone from the executive level to the factory floor need to be trained and involved.
Supply chain traceability is a first step towards Industry 4.0. Here's how to get started:
A modern, robust ERP system: To start with, determine what, if any, traceability functionality is already present in your enterprise resource planning (ERP) system. A modern, robust ERP system is likely to have this functionality built in. Ease of use is also critical because the very people who would need it the most – internal quality assurance managers – rarely use the ERP system otherwise, and they must be able to search the database quickly. An easy-to-use interface with a graphic representation of trace lines makes it simple for them to quickly find root causes.
Determine data to track: Traceability is a full system that combines data collection with unique identifiers for tracking, all of this data can be shared and analyzed. Determine how granular the data needs to be. The data can be tracked at a very broad level, such as capturing an individual truck load as a single lot, or at a deeper level, such as recording the day and time that pallets of fresh ingredient shipments arrive. If a manufacturer produces products that are marketed as organic, non-GMO, or free-range, the company might even choose to track ingredients at the farm level.
Agile recall readiness: Because food safety regulations change frequently, it's important to have the agility to quickly adapt processes. Increasingly, regulations include standards for recall speed, so manufacturers must prove that they can find and withdraw all potentially contaminated food from the supply chain within a specified time, including the identification of where the raw materials and packaging came from, how they have been transformed, how the raw materials were consumed, and where the finished products were shipped.
Be one step ahead: Even when traceability systems and processes are in place, organizations should not consider their jobs done, and just 'wait for trouble.' Instead, they should perform recall 'fire drills,' with employees assigned well-defined roles. This way, should an actual food safety issue happen, organizations will be much better prepared to quickly limit the impact of the recall.
A sustainable food supply depends upon a sound supply chain. Traceability concerns should be extended into the supply chain as food safety and quality issues can be managed more readily if each partner in the supply chain can identify the direct source and direct recipient of traceable items.
Embracing a transformational future
The global population is rapidly growing. Ongoing climate change can jeopardize food production. Meanwhile, one third of the world's food is going to waste. Additionally, consumers are demanding more information about the food they purchase. A transformation within the food and beverage supply chain is therefore essential. But change doesn't happen overnight.
Industry 4.0 technologies provide significant opportunities to the food and beverage industry, including increasing productivity, improving food safety, reducing food and resource waste, and providing full supply chain transparency from farmers to consumers.
Manufacturers are already in Industry 4.0 territory. Supply chain transparency and traceability, asset management, and IoT are building blocks in the vision towards Industry 4.0. This new business paradigm doesn't require an all or nothing approach. Upgrading a single segment of the operation is enough of an evolutionary catalyst to propel manufacturing plants and organizations into a more efficient, sustainable future. From here, the possibilities are limitless.


Infor
Marcel Koks is strategy director, food & beverage at Infor, a global leader in business cloud software specialized by industry. Providing mission-critical enterprise applications to 65,000 customers in more than 175 countries, Infor software is designed to deliver more value and less risk, with more sustainable operational advantages. It empowers its 17,000 employees to leverage their deep industry expertise and use data-driven insights to create, learn and adapt quickly to solve emerging business and industry challenges.
For further information, please visit: www.infor.com