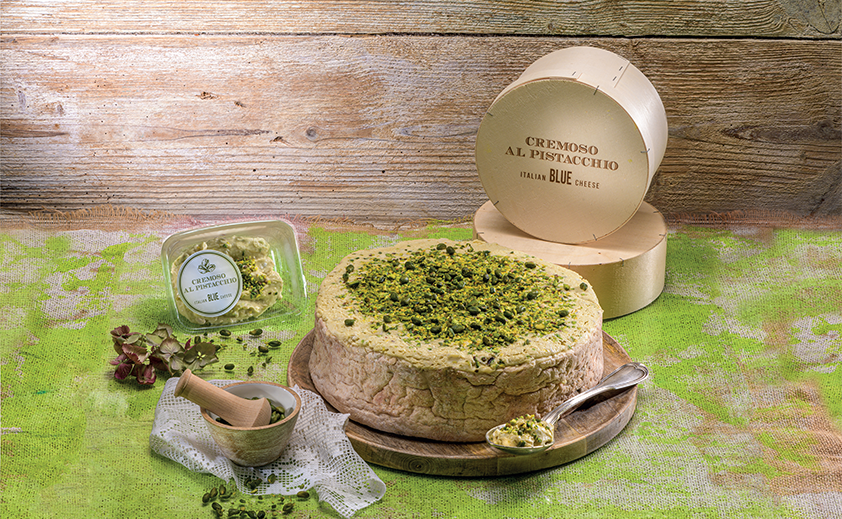 A fromage fantasy
Since 1969, Fromi has partnered with hundreds of artisan cheesemakers to bring the classic taste of French cheese to customers all over the world
As an independent family enterprise, Fromi has brought its passion for cheese to customers across Europe, Asia and the US for over 50 years. The company is motivated by a desire to support local, independently run cheesemakers by providing them with global export routes, and customers in major cities all across the world. Known for its specialist selection and innovation processes, Fromi's catalog offers a mouthwatering combination of classic cheeses and brand-new flavor profiles.
Over the years, Fromi has acquired an international reputation as a leading provider of cheese specialties. Starting out in 1960s Europe, the company established itself by transporting goods between France and Germany, before becoming a global operation. "For a while the company focussed on exporting cheese within Europe, until its founder, Mr. Xavier David, brought a salesperson onboard called Guillaume Dehaye. Guillaume helped establish a global presence for Fromi, and later took over as Chief Executive Officer.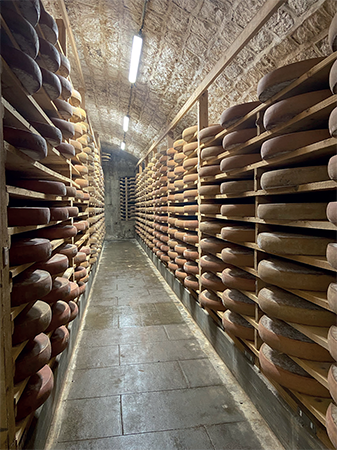 "The company started exporting cheese to different regions in Germany, as well as Switzerland and Denmark. Fromi then went on to acquire a company called MS Selection, in Paris, and that opened up avenues for worldwide shipping. Our cheese was soon made available in the US, Japan and Australia, and the company became famous for shipping French cheeses all over the world.
"Fromi started expanding rapidly after the acquisition of MS Selection, and it has continued to be successful ever since. Guillaume Dehaye is still with the company, and he's in the process of handing it over to his son. Today, the company spends a lot of time exploring new countries with its specialty French cheeses. We are now fully established in Germany, Italy, Spain, America and Japan," details Jeremy Dole, Chief Executive Officer for Fromi USA and Canada.
Local farmers and producers are at the heart of everything Fromi does. As it continues to expand internationally, the company remains dedicated to its network of independent cheesemakers. As Jeremy affirms: "The company was founded on the idea of supporting small artisan cheese makers by offering them the opportunity to export globally.
"A lot of the businesses we work with are small, and independently run, which means they are really focused on the quality of their farmhouse cheeses. They aren't, however, big enough to establish their business outside of France, which is where we come in. We partner with these local companies, and do all the admin and leg-work necessary to get their product into other countries around the world. One of our really big motivators is helping farmers to extend their reach, and sell cheeses in big cities such as New York, Toronto and London."
Maintaining strong working relationships means that Fromi can develop unique new flavours alongside its network of artisan cheesemakers. "We are partnered with about 200 different cheese suppliers in Europe, and we often work with them to create new cheeses. We have a former cheesemaker in the company, and their job is to come up with ideas that we can pitch to our suppliers. We often end up working with them to create something novel, that isn't on the market yet.
Customized options
"We try to work that way with our strongest and most long-lasting partners. By developing new kinds of cheese exclusively with them, we can enter different markets and provide a more interesting selection to our customers all around the world.
"We also like to find specialists to produce some of the more classic cheeses that everyone can rely on. For example, we work with Marcel Petite to produce Comté cheese. We select the kind of flavor profile we want, and every three months visit the supplier to collaborate with them on the blending process. It's quite common for the farmer, auctioneer and producer to work together, in order to find the right profile for a cheese. This is especially important when you're considering a global market, and the kinds of flavors that are popular in certain countries.
"We also like to bring our customers into the partnership. We often invite customers to visit the producers and farmers to see how the cheeses are made, and offer their opinion on how they would like the product to feel and taste. Those visits are especially useful because we can then customize our cheese to suit the needs of the customer," discusses Jeremy.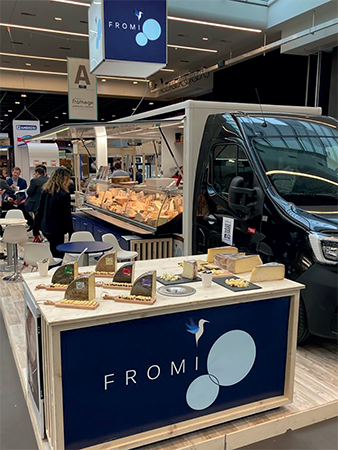 Despite being a global operation, Fromi has a close and collaborative working culture, with teams from all different countries coming together regularly to celebrate their mutual passion for great-tasting cheese. "We are a small-scale company, which means everybody knows everybody. I have been with Fromi since 2007, and I have a strong working relationship with everyone within the business. We have a weekly newsletter about new arrivals, and we are sure to welcome them into our culture.
"Even though we are based in the US, we make sure to go over to France at least two or three times a year, and gather with our producers. We often have week-long retreats where we can reconnect, which is really important when it comes to maintaining strong relationships with farmers and producers.
"We also have an extended team in different parts of the world, from Japan to Denmark, Italy and Spain. All of those teams are invited to France about two or three times a year as well; we have a food show, and various networking events where we showcase our latest projects. We also have the cheese truck program, which involves all the different teams taking turns driving directly to customers across Europe, and tasting various cheeses with them. It has been really good for team spirit, because everyone can participate and it gives people a good opportunity to bond," Jeremy enthuses.
Continuous expansion
This coming year promises numerous exciting new ventures for Fromi. "In June we will be holding our own private tasting event in New York, with plans to host other private tasting events in Montreal, Toronto, and Miami in August/ September. There's going to be loads of people visiting us at our private tasting event, where we will get to exhibit all our new cheeses to US customers.
"Additionally, we are having a week-long private tasting event in Europe, which all of our European customers will be invited to, and we plan to make a surprise announcement about this in June," states Jeremy.
The classic taste of French cheese is as timeless as it is renowned. Bringing that authentic flavor to customers across the world ensures Fromi's enduring success, as it breaks into new markets across Northern America and Canada. "The US branch of Fromi is always growing, which is very encouraging for us. We're seeing a lot of potential across the nation, and in Canada as well. Over the next few years, we would definitely like to establish ourselves in the Canadian market, and start exporting farmhouse products and artisan cheeses across Montreal, Vancouver and Toronto," Jeremy concludes. D