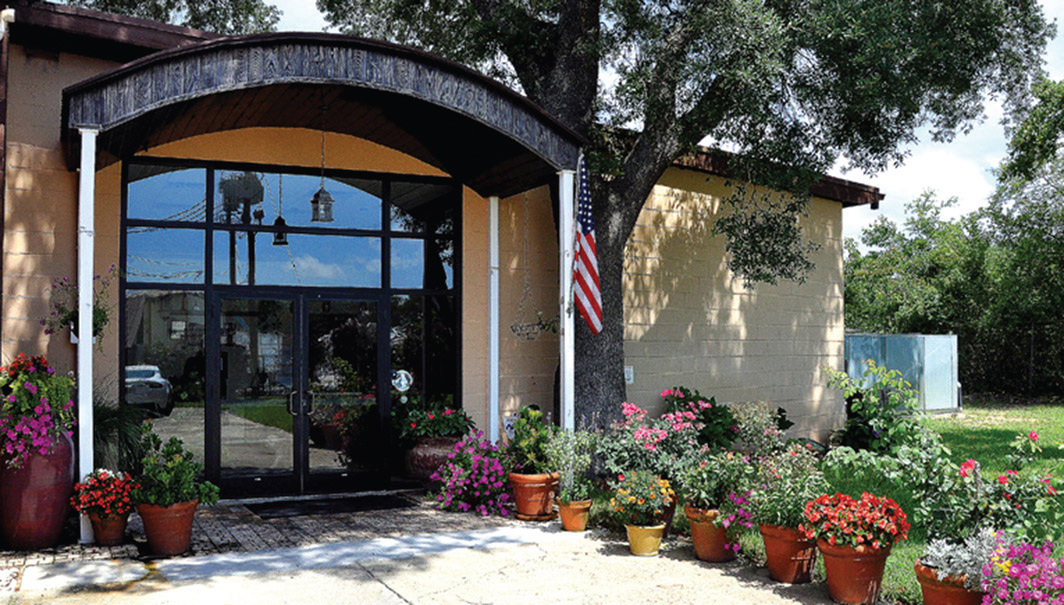 A labour of love
When faced with challenges, G. S. Gelato has always risen to the occasion and in doing so has cemented its reputation as being the leading gelato supplier in the United States
When Guido Tremolini and Simona Faroni arrived in the United States in 1996 to visit friends on the Emerald Coast of Florida they fell in love with both the area and the idea of the American
Dream. Born and raised in Italy, in a part of the world where every street corner boasts a gelato store, it did not take the pair long to realise that this Italian staple was sorely missing from the lives of the Americans they came to meet. With a desire to rectify this and make a real difference, they made the bold decision to permanently move to the United States and offer the gift of authentic Italian gelato to the masses.
"In our hearts, we knew that one day gelato would usher in the evolution of the ice cream industry," Simona begins. "With Guido's culinary background, and my experience in sales and marketing, we worked tirelessly for 14 months in order to become the first manufacturer in the country to import authentic Italian equipment in order to produce gelato and sorbet for wholesale distribution. Having enjoyed consecutive growth each year since beginning our journey, we are today the leaders in the country when it comes to foodservice and retail private label gelato manufacturing."
Unique products
Within the foodservice category, G. S. Gelato's clients are typically made up of national restaurant chains, gelato shops, airports, schools and universities, delis, cafés, hospitals, supermarkets, and other outlets. Each of these clients receive premium products and an unmatched guarantee of quality and safety, as well as the support of G. S. Gelato in setting up their gelato programmes. Meanwhile, when it comes to retail, the company produces gelato, sorbet and non-dairy products with branded, private label and co-packing capabilities.
"Our products come ready-to-serve in a multitude of packaging options, and are free from artificial ingredients, colours, trans-fat and gluten (in most flavours)," Simona states. "We pay close attention to the R&D of our products, and select different sources of ingredients from around the world to obtain a very specific flavour profile. All products are made from scratch, with testing carried out within our in-house lab before going into production.
"We dedicate careful attention to every client and every programme, which we specialise based on their necessities, desires and goals. We have total freedom in formulating unique products and unparalleled support when it comes to logistics, marketing and analytics. We offer nationwide distribution through our extensive network of partner distributors and are always looking ahead for future growth opportunities."
Finest flavours
The magic that goes into creating G. S. Gelato's products occurs within its state-of-the-art, 26,000 square foot manufacturing facility, based in Fort Walton Beach, Florida. "At G. S. Gelato, we focus on innovation intertwined with Italian tradition, where all principals of authenticity are in pure synchrony with modern technology," Simona explains. "Our manufacturing facility performs meticulous quality control and monitoring to ensure the integrity of our products. Recognised by the Global Food Safety Initiative, we maintain an active SQF Level 3 Certification plan, always achieving an 'Excellent' rating, which ensures the highest levels of global standards are maintained and documented.
"Our dynamic R&D department assists with the development of formulations, ideas and products, offering the latest new ingredients, trends, technologies and regulatory compliance to bring our customers the most authentic products available. Furthermore, the combination of our in-house flavour specialists, who are trained in Italy, and the finest flavours from around the world give us the ability to bring to craft the most innovative and tastiest products on the market."
Simona and Guido now have plans to triple the production capacity of the business, part of which has involved the inclusion of automated equipment for its retail gelato and sorbet. One piece of equipment, designed exclusively for G. S. Gelato, fills the company's newest 16-fluid ounce, clear, recyclable plastic containers with a screw cap lid – the first of their kind available for private label. The other fills its 30-fluid ounce 'scrounds' as well as traditional paper pints – up to 116 in just a minute. The equipment quickly automates the entire process of filling these packaging options.
"The above-mentioned equipment is extremely efficient and fits our philosophy of always being on the cutting edge of innovation," Simona says. "With the ability to produce up to four times more product, we are not only increasing our own business, but also that of our customers as well, who require assurance that their gelato supplier is capable of producing large orders with artisan-style quality."
American Dream
2017 was certainly a big year for the company, not least of all due to the new, highly sought-after packaging option for private label and new equipment to automate its processes that it took on-board. It was also a year that saw it begin offering single-serve gelato and sorbet cups that are compliant with the USDA's 'Smart Snacks in Schools' programme, and continue to be on the receiving end of industry awards and recognition. The latter included being named an 'Inc. 5000 Fastest Growing Private Company' for the third year running, and in previous years the National Restaurant Association's 'FABI Award' as well as the 'Spirit of Innovation Award'. On an individual level, Simona was named among the '2017 Top Woman in Store Brands' for her contribution to the company's innovation achievements, received the 'Pinnacle Award' by 850 Magazine, was named an 'Enterprising Woman of the Year' by EW Magazine and a 'Woman of Influence in the Food Industry' by The Griffin Report.
"Looking outside the box and stepping out of our comfort zone have always been key ingredients for growth at G. S. Gelato," Simona adds, when asked about what the immediate and long-term future holds for the company. "There is never a 'slow' day here and the 'G. S. family' works hand-in-hand to make our dreams a reality. Together we are constantly working to offer our gelato to national restaurant chains, supermarkets, cafés, and everything in between. There is no shortage of companies or industries that can benefit from offering our products, and we are thankful, humbled and proud that we can be there to provide them with the highest quality, most authentic product available."
It is a true testament to the work of Simona, Guido and their G. S. family that they have successfully achieved their own American Dream. "Our story is living proof that when you take love, passion, tenacity, commitment, dedication and belief, then all things are possible," she concludes.