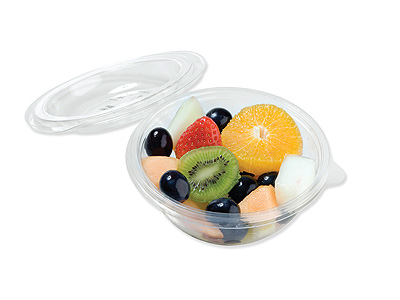 Healthy prospects
Not content with the leading position in the chilled vegetables sector, Garten Frisch is aiming to penetrate the growing fruit market in Germany
The past decade has seen a number of trends come and go in the food and drink industry. But with consumer awareness at a greater level than ever before, one that is clearly here to stay is healthy eating. The message that five portions of fruit and vegetables a day is highly beneficial for one's health is getting through loud and clear and has put an onus on food producers to deliver healthy, nutritional and appealing options for the public. With the sector set to grow beyond recognition in the coming years, companies that successfully position themselves as an option for healthy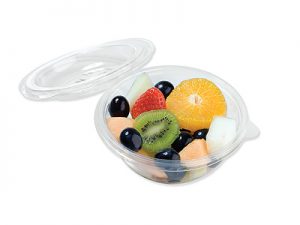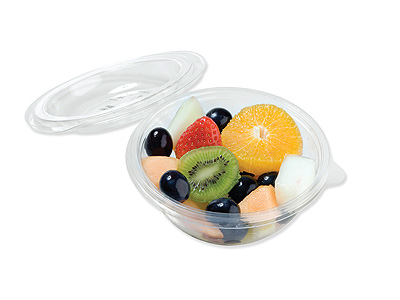 eating are likely to see a significant improvement in both their profit margin and reputation.
In pole position to take advantage of such changes is Garten Frisch. Offering a range of fresh and chilled fruits and vegetables, the company is one of the market leaders in the German healthy eating sector. Founded in 1984, it remains family owned and is comprised of three divisions, production – logistics and farming – across which 500 people are employed.
Jurgen Schwarz, the organisation's plant manager, believes Garten Frisch's far-reaching transport network and vast choice of products, sets the company apart from the competition. "The service that our logistics operation provides means we are able to deliver products to each of our customers when they want them. This means that we are far more flexible than if we would be if we had to use other logistics companies to transport our products. Another of our strengths is the wide range, and many sizes, of products that we offer – most of our competitors offer a small range that is only made up of a small collection of bags and bowls of fruits and vegetables," he says
It is a product portfolio that grew significantly in 2006, with the company introducing fruit to its range. As with the vegetables, the produce is marketed under either the Garten Frisch brand or as private label produce that is stocked by retailers, a practice that accounts for 60 per cent of the organisation's turnover. Commenting on the uptake of the new lines, Jurgen says: "We started to produce fruit a couple of years ago and that market is certainly growing in Germany. It is still behind compared to other countries on the continent but retailers are definitely beginning to stock a far wider range of products.
"We have also recently released a new range of vegetable bags that are microwavable, which we unveiled at the Fruit Logistica Fair 2008. We believe that it is the right time to launch chilled food that is microwavable to the German market as it is a sector we expect to grow. We have a small number of new customers that have taken the products for their ranges, so the early signs are very encouraging."
Outlining the company's complex supply chain, Jurgen explains: "Our ingredients are sourced from all around Europe. The company has its own farming capability but this can only be used in the German summertime. For the rest of the year, we use producers from Spain, Italy, France, Italy and the Netherlands as well as Costa Rica and Ghana for ingredients such as pineapples. We have seasonal launches in the fruit departments so much of our produce is only be available in just the winter or the summer."
The most popular of the company's products are the bowls of fruit salads and vegetable mixes, for which Garten Frisch holds the market leading position in Germany. These immensely successful products have been changed slightly in recent months to ensure a fresher taste that should see the company solidify its place at the top of the sector. "We recently switched from lidded bowls to sealed bowls, as they are cheaper, more secure and have a far longer shelf life. We have invested over 250,000 euros on the changes and we hope it will result in an increased turnover, but as with all anything it will depend on how the market accepts the products. We are one of the first companies to penetrate this market and while it is a risk we believe it will pay off," Jurgen says.
Looking to the future, he concludes: "We think the market segment that we are working in is likely to grow at a greater rate than other sectors. It is normal for the markets to grow every year but we expect our turnover to grow at a greater than average pace. In other European countries, particularly Great Britain and the Netherlands, people are eating a large amount of the type of products that we sell; we are beginning to see the same type of consumer eating habits here in Germany. It is an area that is experiencing encouraging growth of around ten per cent a year and we see no reason why that will not continue."
Jurgen's assessment seems fair. While the German public were initially slow to embrace the changing eating habits of some of their European counterparts, market growth over the last two years suggests that the importance of a healthy diet is being understood. As that understanding continues to grow, so should the prospects of Garten Frisch.