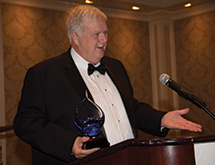 It used to be that a kitchen fryer consisted of just a thermostat, gas valve and on/off switch. But as technology continues to progress, manufacturers have found new places to stick circuit boards and microchips, even in advanced foodservice machines.
Today's fryers, for example, can cycle on and off automatically, filter oil without human input and use less oil. The irony of such automation is that even as it makes the machines simpler and more efficient, they become impossible for the layperson to repair. "The more sophisticated the equipment becomes the more need you have for companies like mine," says Bruce Hodge, president and COO of General Parts, a distributor and servicer of foodservice equipment and parts.
Large chains such as McDonald's and Chick-fil-A often won't even let technicians open up their equipment unless they've received the proper certifications. Equipment is expensive, complicated and extremely sensitive. Franchisers thrive because of consistency in their food and each piece of technology in their kitchens must be calibrated in precisely the same way across every location to ensure a chicken sandwich in Buffalo, N.Y., taste the same as one in Lafayette, Ind.
"If you don't know what you're doing you can really screw up their product," Hodge warns.
That is why so many national restaurants and regional institutions rely on General Parts to fix their equipment. The Minnesota-based company supplies parts and field services to the commercial foodservice industry, including warranty repairs for more than 300 manufacturers of equipment. General Parts' clients include restaurants, universities, hospitals, schools and stadiums such as Solider Field in Chicago.
The family owned company was founded in 1939 as a servicer of small appliances with a minimal focus on foodservice equipment. By the mid-1970s, General Parts was already pivoting its business toward the foodservice industry when a tornado hit Minneapolis and tossed a bus through the company's showroom window, destroying the building. "At that time we decided to change direction," Hodge says.
The transition to the foodservice industry turned out to be the right decision for the future of the company. General Parts today counts 344 employees spread among 24 locations in the United States. Each location is a physical branch of between 7,000 and 40,000 square feet in size with its own warehouse and office space. Branches carry their own stock of parts geared toward serving its local markets. General Parts provides repairs and parts distribution to 24 states using its fleet of 155 service vehicles. Each vehicle is a $40,000 investment that includes components, ladders and tools that allow technicians to quickly complete any job.
General Parts works with customers on the local and national level and has relationships with virtually every major American chain, from Noodles & Co. to Outback Steakhouse, Five Guys and Target. But the company is not limited to cooking equipment. It also services dishwashers, beverage systems, HVAC, refrigerators and most any other device needed to operate a kitchen.
Sustaining Growth
Its reputation in the foodservice industry has enabled General Parts to grow its customer base, but the company is also expanding through acquisitions and branch openings. In 2014, General Parts purchased the inventory of a company with branches in Tulsa, Okla., and Oklahoma City and opened a new location in Pensacola, Fla. Recently, General Parts began operating in St. Louis at the request of one of its large customers in Chicago. "Business comes to us in a number of ways," Hodge says. "First and foremost is that we have relationships with over 300 manufactures of equipment. If they need warranty service, we provide that."
Although much of its new business occurs during the warranty period, General Parts hopes to retains its clients even after the manufacturer's warranty runs outs. Hodge likens it to taking a car into a dealership for service. If the service is good, the customer will keep coming in even after the vehicle passes the 75,000-mile threshold. The difference is, instead of the equipment coming to General Parts, General Parts goes to the equipment.
General Parts has been able to maintain that level of service because of its long-term relationships with the companies it represents. Hodge says key manufacturer groups such as Manitowoc Foodservice, The Middleby Corp., ITW Food Equipment Group, Unified Brands and the Ali Group have worked with General Parts for 25 to 50 years. "It's not typically something that's done overnight – building relationships," Hodge says. "But we've been around long enough that there's not anybody in the industry on the manufacturing side who doesn't know who General Parts is."
The company has maintained those successful relationships by delivering on its obligations. "When we make a commitment to them for inventory and pricing we honor that," he adds.
Likewise, General Parts leverages its relationships with its customers. National franchisees are often counted on to switch their business over to General Parts whenever it opens a branch or acquires another company.
"We give them consistent pricing and programs wherever we open," Hodge says of the General Parts advantage. "They get the same service price in Fargo [N.D.] that they get in Chicago."
Establishing a Distribution Network
Being able to provide consistent services at consistent prices requires a standardized infrastructure. Further, customers demand speed in their equipment repairs. A Pizza Hut that has an oven go down is out of business until the technician shows up. To support those quick service turnarounds, General Parts opened a national parts distribution center in 2013 in Waukesha, Wis. The facility holds about one-third of General Parts' $6 million in parts inventory, and functions as the company's central purchasing center and as the warehouse for its direct to the public online store. "Hopefully, that will be the first of three or four distribution centers," Hodge says. "The goal is to have one distribution center in each area of the country or each time zone."
General Parts is still getting a handle on how to best operate its distribution business and separate it from the service side of the company. "We want to make sure we don't jeopardize our service product because of distribution," Hodge says. To eliminate those complications, the distribution center is set up as its own business, called GP-PartsDirect.
Branch locations each still maintain their own inventories, too. That helps each site better support their local customers without worrying about delays that may arise from waiting for centralized deliveries.
Tech Savvy
Because speed is essential to its customers, General Parts must match quick response with quality repair. The company is using technology to accomplish those goals. Each technician carries a tablet that allows them to patch into kitchen equipment and swiftly diagnose problems. The tablets contain digital versions of service manuals making for fast access to information. Built-in GPS tracking allows General Parts to efficiently dispatch its technicians to a site.
As foodservice machines add new capabilities, it's critical that technicians keep up to date on the latest trends and technologies. "The technology is just incredible nowadays. That's why all the training is required, because it's changing," Hodge says. "The more sophisticated the equipment becomes, the less likely the guy down the street knows how to work on it."
A combi oven, for example, merges a traditional oven with a steamer and convection oven. For many kitchens, it's the only cooking equipment staff will need. But if the all-in-one device breaks down, the sous chef or line cook won't have an alternative way to cook that night's steak. "So when that thing isn't operating they are severally hampered by what they can serve," Hodge says.
The need to reduce that downtime and keep customers in business is why General Parts continues to invest in training its technicians. The company spends between $500,000 and $750,000 each year on familiarizing its workers with new machines and technologies. General Parts has even opened training centers in Indiana, Arizona, Minnesota, Denver and Wisconsin where its technicians can attend hands-on classes held by manufacturers. The training centers are also available for product demonstrations, Hodge adds.
The company is also involved in management training through the Commercial Food Equipment Service Association (CFESA). Hodge is a regular speaker at the trade organization's seminars and events. That knowledge-sharing spirit extends directly to its competitors, too, as General Parts has helped train other foodservice equipment services on industry standard computer systems such as Davisware. "You don't see that in competitive business," Hodge says, adding that those efforts benefit General Parts as well. "If all of us have a good understanding of the system, then program changes will help us all."
General Parts' service to its customers and its active involvement in the foodservice industry has prepared it to continue paving the path for its market. In the past 10 years, acquisitions and new branch openings have raised General Parts from a company with eight locations and $24 million in annual sales to 24 locations and $60 million in annual sales. Hodge expects the company will keep growing at a consistent pace as foodservice industry giants continue to consume independent competitors.
"You have to be aware that either you move forward or you'll be gobbled up," he says. "Even if you're on the right track but standing still, you'll be run over by the next train."
General Parts wants to be the train that's always moving.