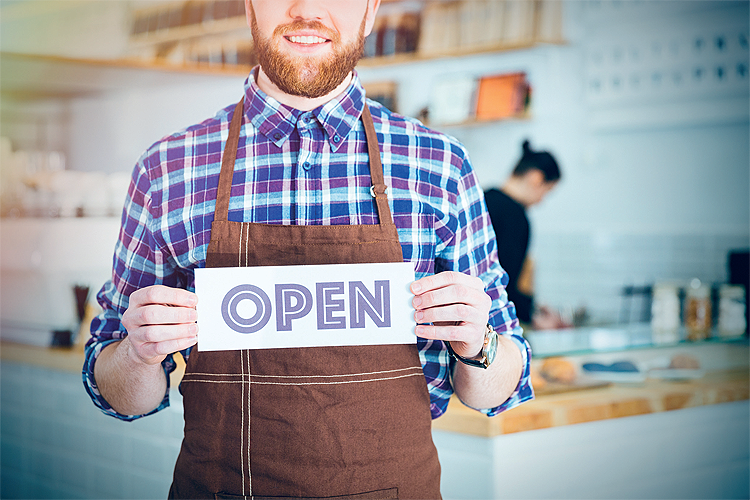 A number of hospitality establishments continued to operate during lockdown, with takeaway, click-and-collect, drive-through or delivery services, and will have a good infrastructure in place to provide an environment that is safe and Covid compliant as they begin to fully reopen. Other establishments that remained closed may well have used this time to also look at risk assessment and ensure they can meet the new demands once restrictions are lifted. With the relaxing of restrictions and the reopening milestone approaching, now would be a good time to revisit and refresh operational practices prior to welcoming back customers, to ensure everything runs smoothly. It may also be a chance to embrace innovation and new ideas…
Review staff working practices
One of the most critical planning considerations is staff numbers and their ability to cope with a change in procedures. The pandemic forced a number of establishments to trial new operation methods, such as takeaway, click-and-collect, drive-through and delivery services. Decisions need to be made as to whether these will continue, or if pre-lockdown services will be resumed, which can impact on staff numbers. With many permanent closures, there may be an opportunity by way of a pool of talented resource available. As more of your team are brought back into the workplace, it is important that staff have the appropriate training and advice on new working procedures that ensure everyone is aware of Covid-19 compliant practices.
If staff are absent due to sickness, it is important to have contingency plans in place to deal with the shortfall. It would be good to undergo a cost analysis of buying in some prepared meals versus cooking in house and looking at batch cooking to ease pressures. Menus could be simplified, with simpler dishes that require reduced labor.
Social distancing
With the distancing rules still in place, it is necessary to review the flow in a kitchen. Ease the pressure and help with safety by staggering the time of staff arrival and departure and create shift working and a flexible rota system. If limited space, introduce one-way travel, and – of course – make sure there is adequate PPE. Similar distancing rules will apply when it comes to your customers, with arrangements such as clearly marked one-way systems around a restaurant and so forth.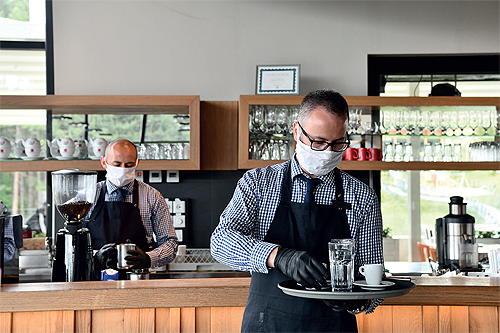 Hygiene
Kitchens will already be designed with good hygiene in mind. Now is an opportunity to update cleaning schedules, such as introducing more regular cleaning, concentrating on key touch points. It could be a good idea to look at deep cleaning the whole kitchen area prior to re-opening.
Remove unnecessary furnishings and other items from eating and cooking areas which can harbor germs and ensure any staff uniforms are cleaned more frequently. Some equipment may need maintenance after a period of inaction, and others, such as fridges and display counters, a thorough clean prior to restocking.
Food safety and supply chain considerations
With restaurants closed for long periods of time, it is important to check that existing stock has not passed the use-by and best before dates. Reordering and restocking will be required, and it will be wise to place orders in advance with as much notice and flexibility as possible, as elements of the supply chain have been under extreme pressure during the pandemic and may still be adjusting. Many foodservice suppliers, still recovering from the initial lockdown, are now carrying out impact assessments, appraising their resource requirements and will need to control costs and optimize distribution. With the possibility of a disruption in supplies of some products, it is important to communicate with suppliers regularly. Give them early indications of volume changes as menus change. Continue to support and extend empathy to suppliers during this challenging trading time, understanding that some flexibility around delivery days and product availability may be required. If you are using a procurement partner, like allmanhall, they will be in constant dialogue with these suppliers and will offer advice about stock-taking devices and other innovations available. Something else a procurement partner can help with is checking if suppliers have Covid compliant practices in place. Even if they do, you can take simple steps like considering buying in cases, to reduce touch points.
Opportunity to trial new ideas
With many businesses having to reinvent themselves, now is a good time for trialing new ideas and introducing labor saving technology in the kitchen.
Consider using a procurement provider who can help implement a software support platform which can lead to significant cost savings. An independent benchmark of the current pricing from existing suppliers, compared like for like with others by an independent procurement supplier can result in savings with very little effort, and is a good exercise in due diligence.
Create more seasonal menus, with weekly or even daily menu planning, taking advantage of lower prices for foods in season. Catering-controls platforms will help cost menus and eliminate waste, as well as bringing other technological benefits.
Seek advice. There is plenty of information covering all aspects of re-opening available from the Government web site https://www.food.gov.uk/business-guidance/reopening-checklist-for-food-businesses-during-covid-19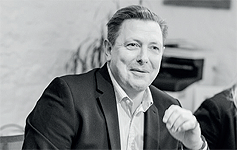 allmanhall
Hayden Hibbert is Director of Client Relations at allmanhall, an independent, family owned and managed business providing expert food procurement and supply chain management, combined with hands-on catering and nutrition advice. Working in a partnership with its clients, allmanhall's purpose is to deliver the best food, the best cost savings, and the best support. Utilizing the latest industry-leading technology, procurement expertise and a focus on relationships, both with clients and suppliers, allmanhall has positioned itself as a market leader in the foodservice industry.
For further information, please visit: www.allmanhall.co.uk