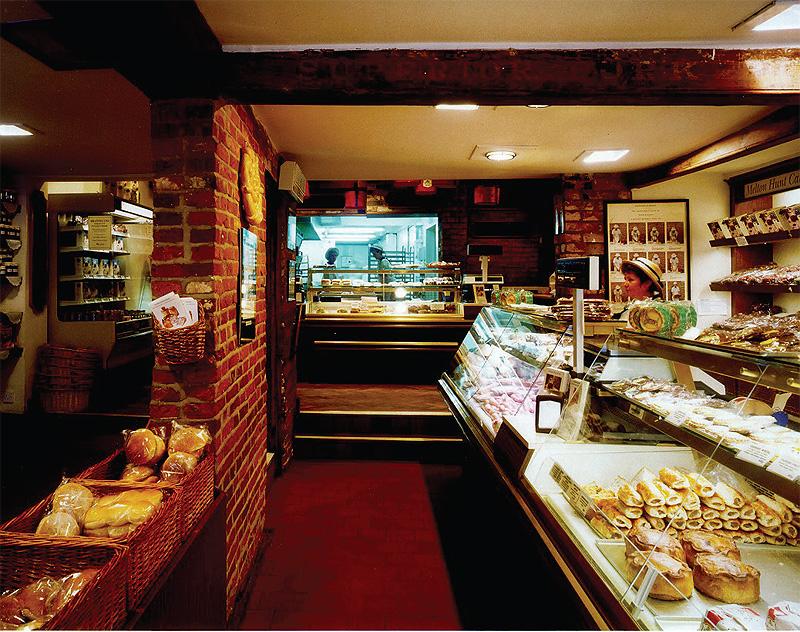 Strong foundations
A focus on sustainability and 125 years' experience mean Gleeds continues to secure major contracts
International management and construction consultants, Gleeds, is a world-class cost and project management consultancy with 125 years' experience in the fields of construction, property and related industries. As such Gleeds offers clients extensive experience in a plethora of services and sectors. With 45 offices across Europe, Asia, Africa, the Middle East and the Americas and 1000 dedicated staff, Gleeds is a truly global business that is structured to act and think locally.
Ken Carter, partner of Gleeds, elaborates on the company: "We provide a project management service for building projects across a wide spectrum of industry sectors, not just the food industry. We work on projects of all sizes from the smallest scheme right through to nuclear power stations. The food industry is one area where we are particularly strong, working in a number of roles such as project management, health and safety advisor, risk management, cost management and sustainability advisor. We are involved in varying types of food projects from the manufacturing side, through distribution to retail. A key concern for us is sustainability – most of the projects we're involved in have environmental and sustainability issues at the forefront."
Gleeds works with a number of high profile retailers within the food industry, including Marks & Spencer (M&S) who it has worked with for over 80 years. Recently Gleeds has been appointed by M&S to manage projects in India, with plans for further expansion across the country. Ken highlights the company's other key contracts: "On the manufacturing side we've had recent appointments from Coca-Cola and PepsiCo. Our typical food clients include Northern Foods, Samworth Brothers, Dairy Crest and Premier Foods. Over the years we have built a strong relationship with all the major retailers in the UK and are proud of our association with iconic brands like M&S, Tesco, Asda, Sainsbury's, and recently Morrisons has appointed us to start looking at some of its work."
It is Gleeds' reputation for high standards of service and commitment to clients that helps it secure such prestigious contracts. Ken describes how Gleeds' expertise puts it ahead of the competition: "We have a long history within the industry and are very aware of the key issues facing clients. The company has a proven track record in completing successful projects and have developed a strong understanding of the issues associated with sustainability. Our working knowledge of food stores means we can advise clients from day one on how to approach a project and reach a certain standard of finish."
Sustainability is becoming increasingly paramount to businesses as they face increased pressure to embrace their environmental and social responsibilities. The introduction of schemes such as the Carbon Reduction Commitment (CRC) – the UK's mandatory climate change and energy saving scheme, mean companies have to work to meet changing legislation.
Ken comments on the impact of sustainability on businesses: "More organisations want to do more for less which means they have to become more efficient, reduce waste and become more responsible in their business operations. Clients are only just beginning to understand the impact of the CRC scheme on their business, which can cost thousands of pounds without the correct approach. Nearly all of the projects we're involved with now have sustainability as a major issue that needs to be taken on board as part of the project, whereas five years ago that wouldn't have been the case.
"On a recent project we analysed the water and energy usage very early on and were able to identity savings of 25 per cent by considering aspects such as performance over a 25-year period. Companies need to invest in capital and refurbishment projects, which sometimes means investing a little bit more now but over 25 years, there will be significant savings."
Gleeds' experience and commitment to sustainability has resulted in the company gaining a prestigious contract for M&S' new flagship sustainable store in 32Cheshire Oaks. At 150,000 sq ft, it will be the largest M&S store outside of London, incorporating a number of retail areas from fashion to food and a restaurant. The store hopes to meet a number of sustainability targets including a 50 per cent reduction in energy and CO2 compared to a non-sustainable store, up to 90 per cent reduction in landfill waste and use of timber in construction. Ken comments: "M&S has embraced the sustainability issue head on and I think more companies are realising that if you take a longer term view it can actually be more cost effective and look after the planet in the process."
Other developments within the company include the creation of a new division focusing on integrating new technology and processes to reduce energy consumption. A year ago Gleeds also launched its own risk management process called SCORE. Ken explains how the process works: "It's about identifying risks for clients early on such as disruption to production, risk of hygiene infection and health and safety. SCORE is our own web-based system, which allows us to quantify these risks early on and manage them as the project proceeds. We use it regularly as part of our project management process and it has been taken up by a lot of our client base, particularly in the retail and manufacturing sectors."
The future looks secure for Gleeds, with the company obtaining a number of contracts over the next decade. Ken focuses on how the market appears to be growing: "At the moment the food manufacturing and food retail sectors are both holding up well, particularly in comparison with other industries. Despite the recession, there are a lot of schemes coming forward that involve food retail stores. I've never known there to be a downturn in food manufacturing and I believe both the food retail and food manufacturing markets will increase over the next five years."
This year marks Gleeds' 125th anniversary, which it is keen to celebrate with a major celebration later in the year. Ken highlights what it means to the company to reach such a milestone: "In the current climate it's a massive plus point for an organisation like ourselves to have grown from relatively small beginnings into a global player. Eighty per cent of our work is repeat business, which I believe reflects the trust clients have in us and our expertise."