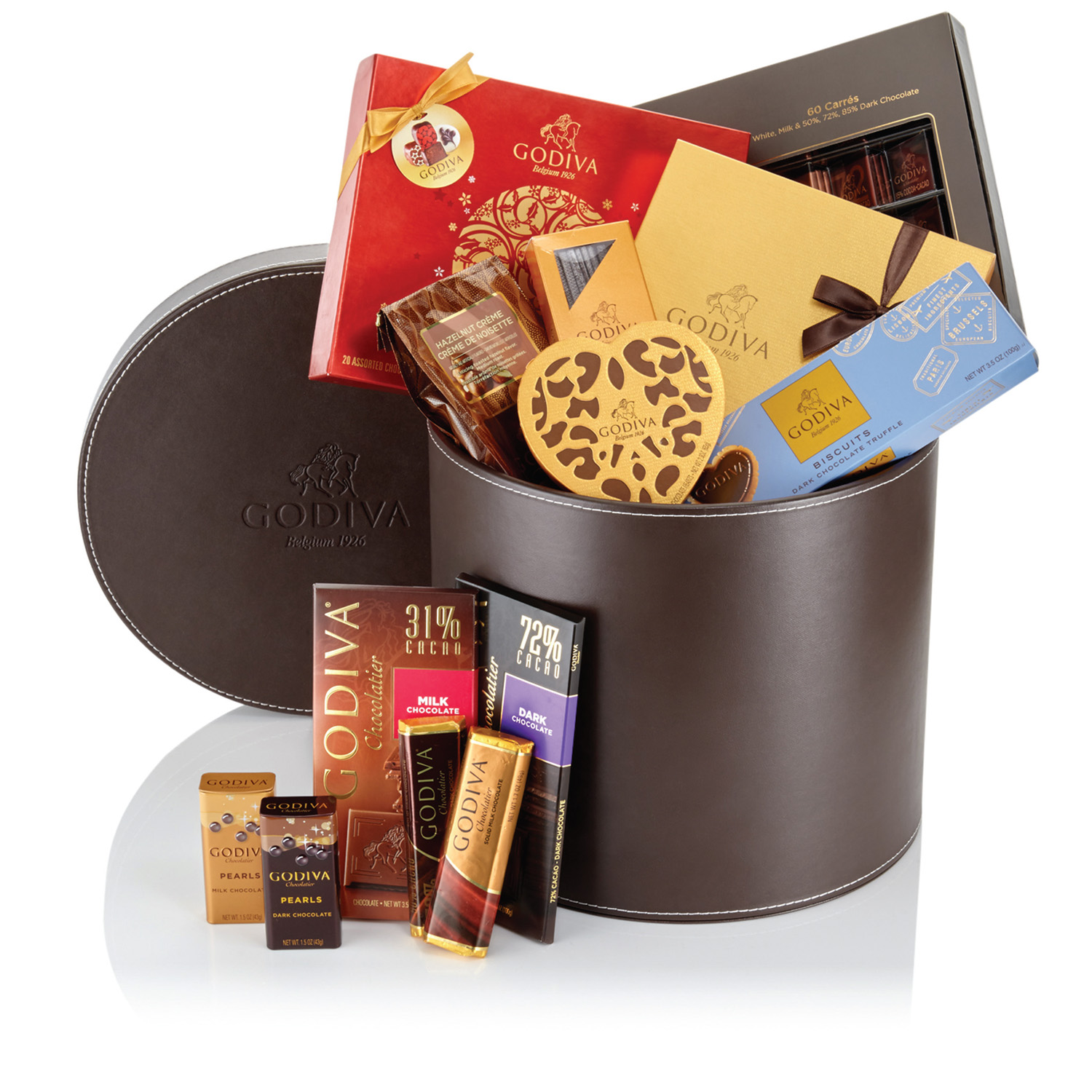 Legendary luxury
Celebrating 90 years of making luxury chocolates in 2016, Godiva continues to deliver innovative, quality chocolate creations to its customers, while also maintaining its tradition for providing Belgian savoir-faire
Viewed as a symbol of luxury and prestige the world over, Godiva is a truly global brand with outlets in more than 100 countries across all five continents; not only sold online, its products are available from more than 650 boutiques, as well as department and specialist stores in the travel retail sector. By operating from two factories based in Belgium and the US, the company guarantees that the same level of quality is supplied across Europe, the Middle East, North America and Asia as the same stringent quality guidelines are adhered to in both locations.


"Since its creation in Brussels in 1926, Godiva Chocolatier has established a worldwide reputation for innovation and excellence," begins Laurence Koutny, Global PR Director at Godiva. "Inspired by the passion, generosity and pioneering spirit of its namesake, Lady Godiva, the Master Chocolatiers at Godiva continue to push the boundaries of their art, bringing chocolate lovers the most indulgent and exciting new tastes and flavours."
Indeed, taking its name from the legend of Lady Godiva, who won the hearts of many when she rode on horseback through the streets of Coventry, in protest of her husband's excessive taxations 'clad in nought' but her long tresses. Godiva chocolates symbolise the generosity, style and boldness of this legendary woman.
Winning the hearts of those who taste the delicious chocolates, Godiva has gained a loyal customer base over the last nine decades that seeks refined and indulgent treats all year round. Key to maintaining the interest of its wide reaching consumers is the company's dedication to mixing innovation with tradition, as Laurence notes: "We are always seeking to create new masterpieces from the finest of ingredients, and because of this Godiva's products have become synonymous with exceptional innovation and refinement, while always remaining true to their impressive Belgian heritage."
Playing an integral role in this integration of the traditional and modern are Godiva's Chef Chocolatiers; much like the Belgian founders of Godiva before them, the Chef Chocolatiers are inspired by the qualities of Lady Godiva and strive to keep her evocative image at the heart of chocolate creations. Naturally, over the last nine decades the company has evolved, with the chefs too being influenced by trends in areas such as consumer expectations, different cultures and gastronomy.
Chocolate masterpieces
Adding fresh excitement to the classic Godiva experience, the Chef Chocolatiers are continually challenged to create masterpieces, which ensure each individual hand crafted Godiva chocolate offers a delicious delight for the senses. "Godiva naturally recruits chefs with culinary expertise, but beyond that, it seeks chocolatiers who like to push boundaries; the chefs must be innovative, creative and have a genuine passion for their art. We have chefs based around the world with European roots who always bring the Belgian savoir-faire and discipline into the local development," says Laurence.
Like all ranges within Godiva's product portfolio, the Chef Chocolatiers strive to create something unique yet relevant to the occasion with the company's new Christmas range, which this year includes Christmas Chocolate Assortments, Christmas Hampers and the Kids Christmas Collection. "Godiva's Christmas Collection includes a luxurious 20 piece box that is filled to the brim with both signature and festive chocolates; this year our Chef Chocolatier's role was to create two new limited edition pieces for inclusion in this assortment box. The Christmas Collection also includes a sumptuous 12 piece truffle box, a frivolous and fun advent calendar; an elf-adorned pouch; a beautiful star-themed gift box and the iconic Godiva Ballotin box," explains Laurence.
She continues: "The elf-adorned pouch ' has been created with children in mind and is bursting with individually wrapped, melt-in-the-mouth squares of smooth milk chocolates. Decorated with gold stars and Christmas elves, the pouch is great as a gift for sharing or to pop in a child's stocking. Meanwhile the advent calendar for 2015 has a similar packaging design to the pouch; these fun, frivolous and festive boxes are filled with a selection of signature Godiva classics and a range of Christmas characters in dark, milk and white chocolate. The spirit of the collection is celebratory, magical and captures the spirit of a special occasion."


Crafted by hand
Alongside these gifts for children are the Christmas boxes, which offer a more sophisticated option that is certain to add an air of indulgence to any celebration. "Inspired by Christmas ornaments and baubles, the design for the Christmas boxes was created as a whimsical reflection of seasonal enchantment. Lovingly arranged into lustrous rose red, lush green and majestic gold packaging, the festive boxes are finished with hand tied silk ribbons. Charming and luxurious, the collection will serve as both a breathtaking gift for others, or a tempting treat for chocolate lovers seeking Yuletide self-indulgence," highlights Laurence. "We also offer bespoke hampers that are brown leather hat boxes filled to the brim with a selection of the finest Godiva chocolate gifts. This is an offering for more than one person and is a truly magnificent present to give and receive."
As previously mentioned, Godiva's Chef Chocolatiers not only worked tirelessly to create these festive treats for its customers, but also developed two limited edition, brand new pieces exclusively for this year's Christmas collection. "The two brand new pieces include a dark chocolate with raspberry and a rich milk chocolate 'Vanuatu' ganache," says Laurence.
Differentiating itself through continuous innovation and the development of new and exciting culinary delights, Godiva is proud to lead the way in luxury when it comes to crafting chocolate. Although it has invested in new machinery to ensure it can keep up with global demand, Godiva maintains a level of commitment to craftsmanship and attention to detail and to this day still finishes certain chocolate pieces by hand.
With Christmas coming up, Godiva anticipates a busy period as customers seeking luxury and exceptional tasting chocolate gifts find what they are looking for in this upmarket and quality conscious company. "Godiva's Christmas Collections are always successful. We believe this is because our pieces feel luxurious and indulgent and at Christmas time, people feel they deserve a special treat; our chocolate also makes for quite a prestigious gift," Laurence concludes.